2024 Royal Enfield Himalayan First Ride Review: Is It The Perfect ADV?
The new Royal Enfield Himalayan 450 gets more performance, more capability as well as the latest tech and features to make it a very impressive adventure motorcycle.

By Preetam Bora
13 mins read
Published on November 10, 2023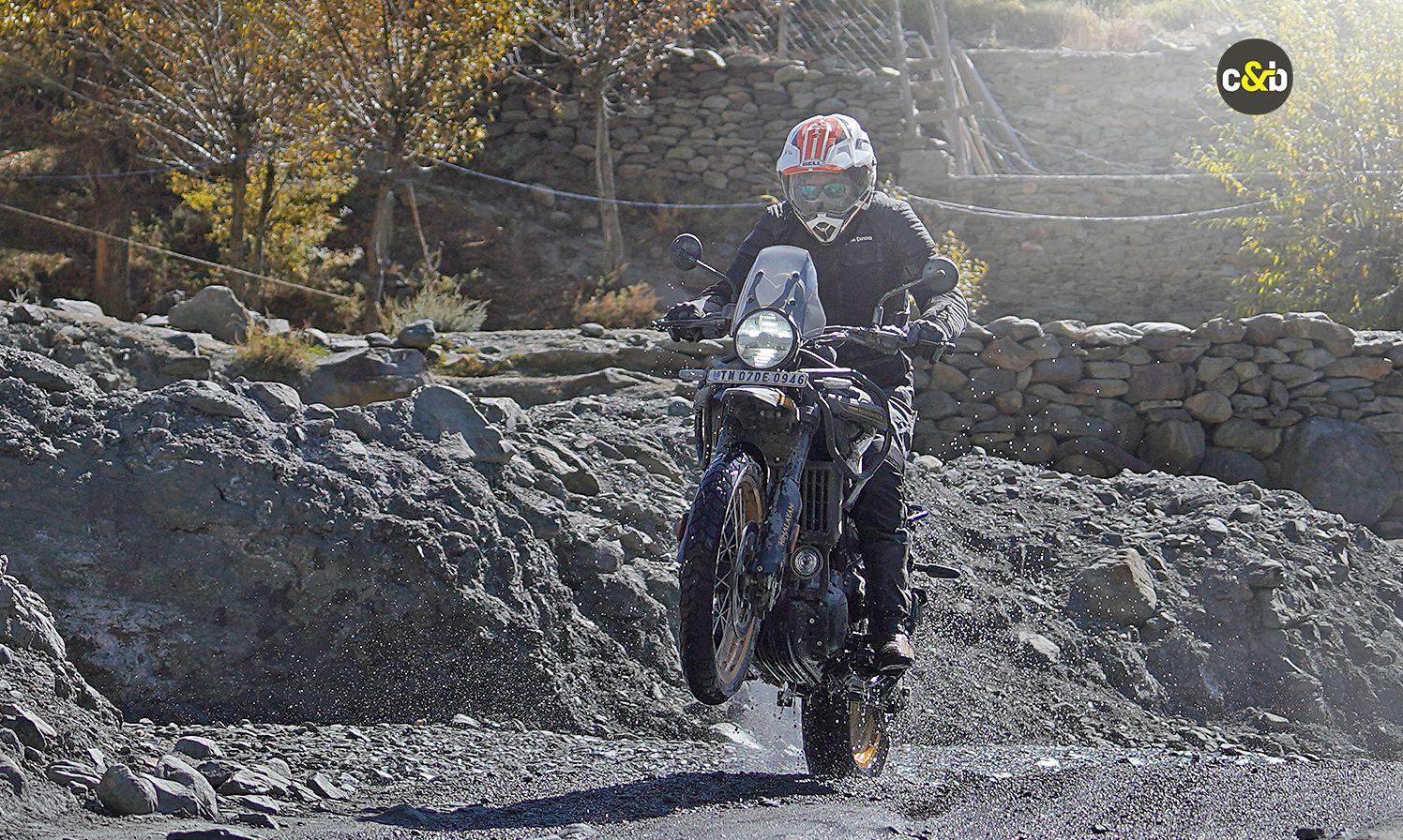 Highlights
All-new Royal Enfield Himalayan reviewed in the Himalayas
New 452 cc, liquid-cooled engine, new chassis, new features
Ride-by-Wire, Two Riding Modes, New Features & Tech
The road is switchback after switchback on the climb up from Manali. The over 20 km ride from our overnight digs to the new gateway to the upper Himalayas through the Atal tunnel has smooth tarmac, sometimes too smooth and off camber, with the odd struggling passenger vehicle ahead requiring a quick overtake. Climbing up a set of switchbacks, the new Royal Enfield Himalayan 450 I'm astride required a downshift to first, to hit the powerband. But I soon realised my folly. I was riding it all wrong. This is no long-stroke motor that you short-shift and ride the wave of low-end torque. The new Himalayan is an eager beaver in these riding conditions, at altitudes of more than 10,000 feet (3,000 metres) above sea level. And there's plenty of shove across a wider range of revs, all the way to over 7,500 rpm!
Watch the new Royal Enfield Himalayan 450 Review Video:
The youngest mountain range in the world, and the highest – there are more ways to look at the Himalayas, the towering giants of the world. Every snow-capped peak, every hidden valley and every gushing glacial stream seem to have a story to tell. No wonder the Himalayas are a dream come true for every kind of adventure junkie; from trekkers, mountaineers and two-wheeled adventure seekers. In fact, the Himalayas have been a sort of pilgrimage for almost every Royal Enfield owner for decades now. So much so, that the name Royal Enfield and the Himalayas have become almost synonymous when it comes to motorcycling in India. If you had a Royal Enfield, then you just had to make that ride to the high Himalayas.
Also Read: New Royal Enfield Himalayan Launch Date Announced
The new Royal Enfield Himalayan 450 intends to take the capabilities of its predecessor several notches higher!
And that's the legacy of the birth of the first Royal Enfield Himalayan in 2016. It was conceived, designed and produced out of a need for many Royal Enfield owners to explore the Himalayas. And it's something which Royal Enfield owners have been doing for decades anyway, with the brand's retro-styled 350 cc and 500 cc roadsters. The original Royal Enfield Himalayan has made quite an impression as a simple, versatile and accessible adventure bike, not just in India, but around the world.
Also Read: Royal Enfield Electric Himalayan Prototype Unveiled
Described as an evolution of the first-gen Himalayan, the all-new Himalayan is intended to shake up the global ADV segment.
The new Himalayan, described as an evolution of its predecessor, seems to have lofty ambitions, not just in becoming better, but to make a solid statement in the global ADV market. Is it a whole lot better or is it just a mildly improved version of the first-generation Himalayan? These were the questions playing on my mind earlier that morning when I cranked up the new Himalayan for what was to be two whole days of riding and experiencing the 450 in the mountains.
Features of All-New Royal Enfield Himalayan:
New Sherpa 450 liquid-cooled engine
New tubular steel twin-spar frame
43 mm USD Showa SFF
Updated brake rotors (with switchable rear ABS)
New circular TFT Tripper dash with full-map navigation
All-LED lighting
Ride-by-wire with two ride modes
Royal Enfield Himalayan 450 Engine & Performance
The Sherpa 450 engine makes 39.5 bhp at 8,000 rpm and 40 Nm at 5,500 rpm. A four-valve head, with DOHC makes it breathe easier, and ride-by-wire offers crisp throttle response.
The Sherpa are indigenous people of the Himalayas, renowned for their remarkable strength and resilience. And that's the name Royal Enfield chose for its new engine for the Himalayan, the Sherpa 450. It's the brand's first liquid-cooled engine, with a freer breathing four-valve head and double overhead cam. But it's also a departure from the long-stroke format of the LS 410 of the outgoing Himalayan or the brand's 350 cc mill. Apart from water cooling, the Sherpa 450 has revised internals, with DLC (diamond-like carbon) coating, a forged piston, aluminium barrel as well as a hydro-mechanical cam chain tensioner and semi-dry sump. All these changes have resulted in the engine becoming more efficient, offer smoothness and reduce friction and mechanical clatter.
Also Read: Royal Enfield Sherpa 450: Top 5 Features Explained
Powered by the Sherpa 450, the new Himalayan 450 certainly makes touring easier, with its wide powerband, and usable torque.
On the go, the new Himalayan immediately comes across as 'different'. The 452 cc engine's performance is immediately apparent, with the shorter stroke and higher revs. With nearly 40 horsepower on tap, and generously spread torque, the new Himalayan packs more than enough performance. In numbers, the new Sherpa 450 makes 39.5 bhp at 8,000 rpm and 40 Nm of peak torque at 5,500 rpm. While idle speed is 1,300 rpm, the maximum engine speed is 8,750 rpm. So, in the real world, it keeps revving and pulling in each gear, long after you'd feel the need to upshift. And when you do upshift, you're still riding the meat of the powerband, which starts as low as 3,000 rpm, with plenty of power in hand, just a twist of the wrist away, and a downshift on the six-speed gearbox.
Also Read: Top 5 Highlights Of The New Royal Enfield Himalayan
The high-revving, short-stroke Sherpa 450 engine does feel a little lethargic at revs below 3,000 rpm. But from there till 7,000 rpm, it's eager, entertaining and pure fun!
But when you're intent on exploring the mid and high revs, the Sherpa 450 does feel a tad lethargic when you do have to slow down, say, to negotiate mountain traffic or a switchback. At 2,000 rpm, you feel the need to downshift, to get to the wave of torque again. Now, if you're constantly riding at 2,000-3,000 rpm, as we did inside the tunnel, with very minimal elevation gain, you won't feel the need for more shove. But if you're constantly exploring the higher revs, that's when you feel the need for a downshift, or two. The performance from the 452 cc engine though is very impressive! It has enough and more for all your needs, on perhaps any kind of two-wheeled adventure!
Royal Enfield Himalayan 450 Dynamics & Handling
Show it a set of corners, and the Himalayan 450 demonstrates its superb agility and immensely impressive road manners!
On other side of the Atal tunnel, we took a short break at Sissu and gunned the bike towards Tandi, along the Chandra river through a twisty mountain road with back to back corners. And this is when the new Himalayan made a revelation about its on-road manners. The Himalayan 450 may be longer than its predecessor with the wheelbase increasing from 1465 mm to 1510 mm, with overall length of the bike also increasing. But when it comes to handling, the Himalayan 450 comes into its own around a set of corners, despite its seemingly longer dimensions.
Despite being a tall-ish adventure bike, on-road dynamics of the new Himalayan 450 are pretty impressive!
Across Tandi, the last fuel stop on the Manali-Leh road, we took a detour left, leaving the popular upper Himalayan thoroughfare into a slightly less-frequented road, which eventually goes up Pangi Valley through what is one of the most adventurous and treacherous Himalayan roads. But that is for another story. Today, we focus on the latest-generation Himalayan. The road surface soon took a hit, first narrowing into a single vehicle strip of tarmac, and then eventually to a broken and rocky off-road trail. The new Himalayan 450 is only 3 kg lighter than its predecessor with 196 kg kerb weight. But the balance is surprisingly good, with the weight of the bike centred forward and lower, and a repositioned air box offering more water wading capability, if needed.
When the road surface deteriorates, the Himalayan 450 demonstrates surprising poise and sure-footedness over the rough stuff!
Riding in a convoy, this narrow road required frequent downshifting, accelerating and braking. And in the braking department, the Himalayan 450 has taken a quantum leap over its predecessor. Bigger rotos (320 mm front, 270 mm rear), with sintered pads offer very good stopping power, and the ABS is well-modulated, though the bite at the rear wheel is still very aggressive, in spite on leaving the ABS on. But when it's time to play catch up with the convoy of riders, there's more than enough entertaining performance just a twist of the throttle away. The dual-sport tyres from Ceat (90/90-21 section front and 140/80-17 rear), designed and developed for the 450, offer very good grip, on tarmac and off it.
Off-Road Performance
The suspension soaks up all kinds of surfaces, and the chassis retains a level of stability that makes you extremely confident.
In the dirt, the Himalayan 450 feels like a completely different animal! It's now much better-balanced, more stable, and easy to handle. The handlebar position and overall ergonomics offer a natural stand-up riding position, with the petrol tank offering generous real estate to grip with your legs when standing up on the footpegs. The suspension (43 mm Showa separate function forks up front and Showa monoshock rear) soaks up almost all kinds of obstacles with nonchalant ease, and the bike just glides over broken surfaces.
After riding almost 27 km over torturous terrain and at speeds which are beyond the permissible limit, even on tarmac, the new Himalayan didn't even utter a squeak. No, there's no sense of anything rattling or even the centre stand rattling, or any other noise from the bodywork. And this is after some water-crossings and traversing broken rocky terrain at quite a decent clip.
The new Himalayan 450's off-road capability is something which will make you smile and give you confidence to venture off-tarmac, more often!
When you decide to leave the tail behind, you just point a line and the new Himalayan seems to follow your instinct like a mountain goat. Over rocks, gravel, sand and the odd mountain stream, the new Himalayan feels near invincible! ABS on the rear wheel is switchable, but the bite from the sintered pads is quite sharp, so that's something one needs to keep in mind. Even a small dab on the rear wheel tends to lock up the wheel and get you into a braking slide, which could take you by surprise. For riders who are starting out off-road riding and want to try switching the ABS off in the dirt, this is something which needs to be kept in mind. It's not unsafe, but could spring a surprise.
Point and shoot! As long as you don't lose your nerve, the Himalayan 450 will oblige!
Royal Enfield Himalayan 450 Chassis & Suspension Specs:
| | |
| --- | --- |
| Frame | Steel, Twin Spar Tubular Frame |
| Front Suspension | 43 mm Showa SFF USD |
| Front Wheel Travel | 200 mm |
| Rear Suspension | Linkage-Type Monoshock |
| Rear Wheel Travel | 200 mm |
| Front Wheel | 21-inch wire spoke |
| Rear Wheel | 17-inch wire spoke |
| Front Tyre Size | 90/90-21 |
| Rear Tyre Size | 140/80-17 |
| Seat Height (Standard) | 825-845 mm (Adjustable) |
Design & Features
The new Himalayan 450 certainly looks more substantial, and even though the silhouette is unmistakably 'Himalayan'
The new Himalayan retains its familiar silhouette, but it feels more refined, sculpted and sleeker than ever before. Lighting is now all-LED, with the rear turn indicators doubling up as taillights and brake lights. The fuel tank capacity has been increased to 17 litres which will offer more range between tankfuls. There's more ground clearance (230 mm), and overall, the new Himalayan looks sleeker, muscular and more substantial than before, with much better road presence.
New circular TFT Tripper console offers smartphone connectivity with Google Maps integration
On the feature list, there's an all-new circular TFT Tripper dash, which offers smartphone connectivity and three layouts, with default Google Maps integration, which is quite useful for adventure touring. The throttle is ride-by-wire and offers two riding modes, Eco and Performance, with Eco mode lowering power in the first four gears, and softening throttle response. For me, Eco mode was used for just a few minutes to see the difference, and it was back to Performance mode for the rest of the time riding the new Himalayan 450 during the two days of the test. But it should help increase range covering long distances on the highway, if that's a consideration.
Value & Pricing
At its price bracket, the new Royal Enfield Himalayan 450 offers a whole lot of motorcycle, even if it will be more expensive than its predecessor.
As a product, the new Royal Enfield Himalayan 450 certainly makes a strong case. It's got impressive performance, superb dynamics and excellent all round capability. But with the kind of kit and features it now comes with, the new Himalayan is certain to be more expensive than the existing model. In our estimates, an ex-showroom price of 2 lakh 70,000 or 2 lakh 80,000 rupees will make it a superb value for money package. At those prices, it will not just take on every other motorcycle in its price bracket, but also take the fight to middleweight adventure bikes costing more than twice.
Accessories & Tubeless Rims
A long list of genuine motorcycle accessories will make the stock Himalayan 450 (pictured above) even more desirable
The new Himalayan 450 will be available in two accessory kits, Adventure and Rally, with parts of both kits available as individual accessories. The Arrow exhaust of the Rally kit, however, will not be homologated and available for the domestic market. And as for the cross-spoke rims sporting tubeless tyres on some of the bikes, our test bikes came with spoked wheels with tube-type tyres, and as of writing this, the tubeless wheels have not been homologated for India yet. The homologation process will also include regulatory measures for supply chain and component suppliers, and it's uncertain how long the process will take or how much the cross-spoke wheels will eventually cost.
Verdict
The new Royal Enfield Himalayan 450 has improved in every aspect, be it performance, be it handling, or be it off-road capability. It's a completely transformed adventure bike which has no comparison with its predecessor, having taken its performance, capability, refinement and tech several notches higher. In my book, as a versatile adventure bike, the new Himalayan 450 completely nails it, and nearly makes the cut as the almost perfect adventure bike right now, in India, and around the world! Yeah, high praise, I know. But that's how impressive this two-wheeled Himalayan Sherpa is!
(Photography & Videography: Arvind Salhan)
Royal Enfield Himalayan 450 Specifications:
| | |
| --- | --- |
| Type | Liquid-Cooled, Single-Cylinder, 4-Valve, DOHC |
| Displacement | 452 cc |
| Bore x Stroke | 84 mm x 81.5 mm |
| Compression Ratio | 11.5:1 |
| Maximum Power | 39.5 bhp @ 8,000 rpm |
| Peak Torque | 40 Nm @ 5,500 rpm |
| Idle Rpm | 1,300 rpm |
| Maximum Engine Speed | 8,750 rpm |
| Starting System | Electric Start |
| Lubrication | Semi-Dry Sump |
| Gearbox | 6-Speed |
| Clutch | Wet, Multi-Plate, Slip & Assist |
| Engine Oil Grade | 10W40 API SN, JASO MA2, SEMI SYNTHETIC |
| Fuel Injection | Electronic Fuel Injection, 42 mm Throttle Body, Ride-By-Wire System |
| Length | 2245 mm |
| Breadth | 852 mm |
| Wheelbase | 1510 mm |
| Height | 1316 mm |
| Ground Clearance | 230 mm |
| Kerb Weight | 196 kg |
Stay updated with automotive news and reviews right at your fingertips through carandbike.com's
WhatsApp Channel.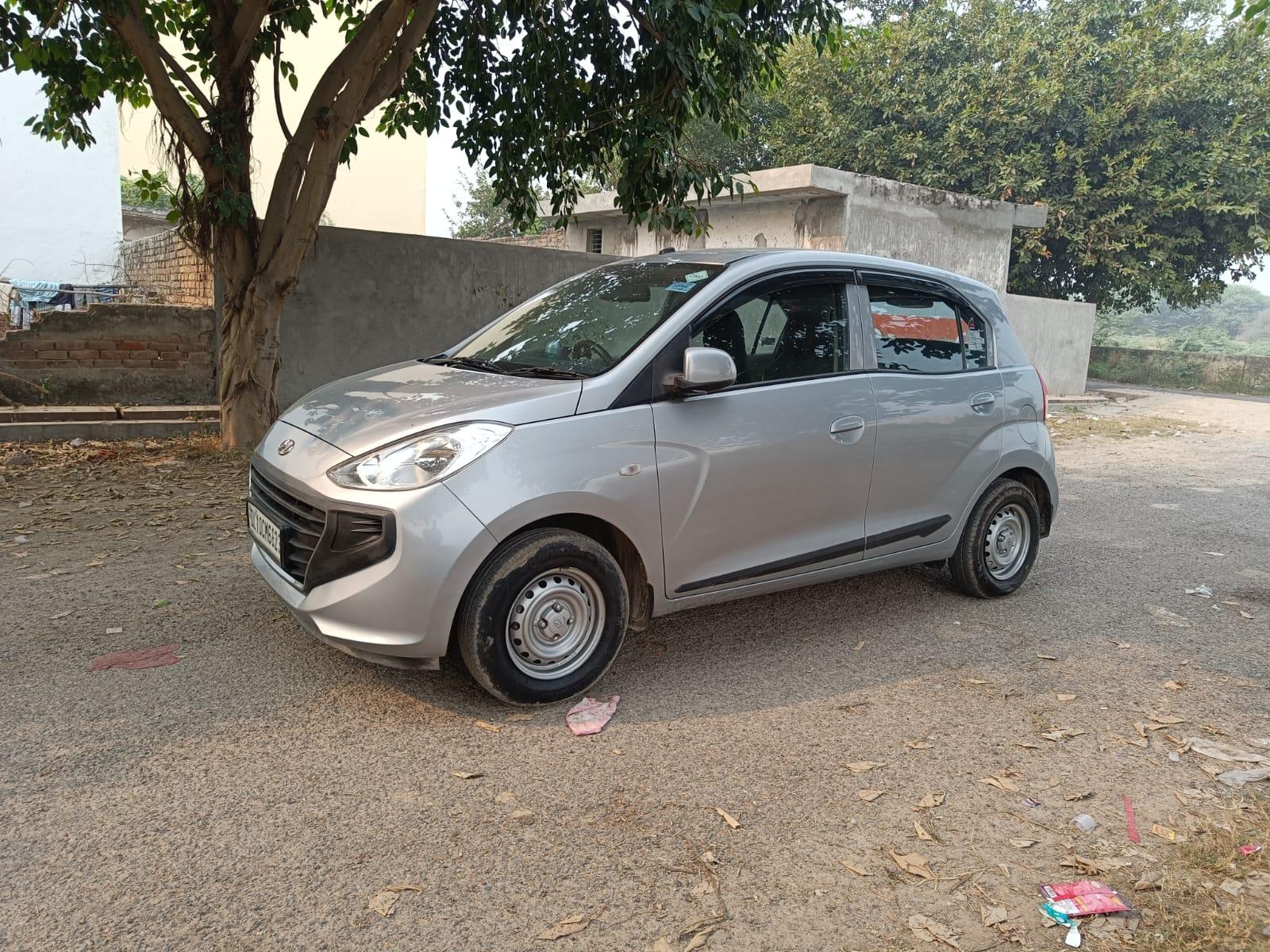 42,000 km
Petrol+CNG
Manual
₹ 5.00 L
₹ 11,198/month 
Car Choice Exclusif Amberhai, New Delhi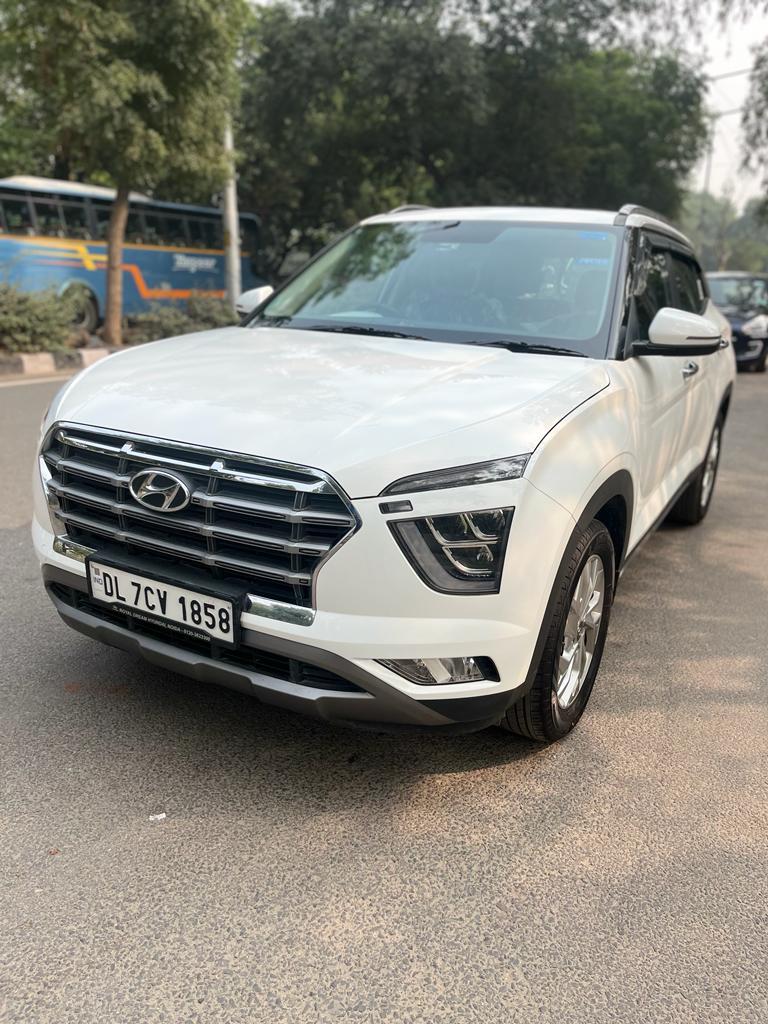 ₹ 15.85 L
₹ 33,520/month 
Car Choice Exclusif Amberhai, New Delhi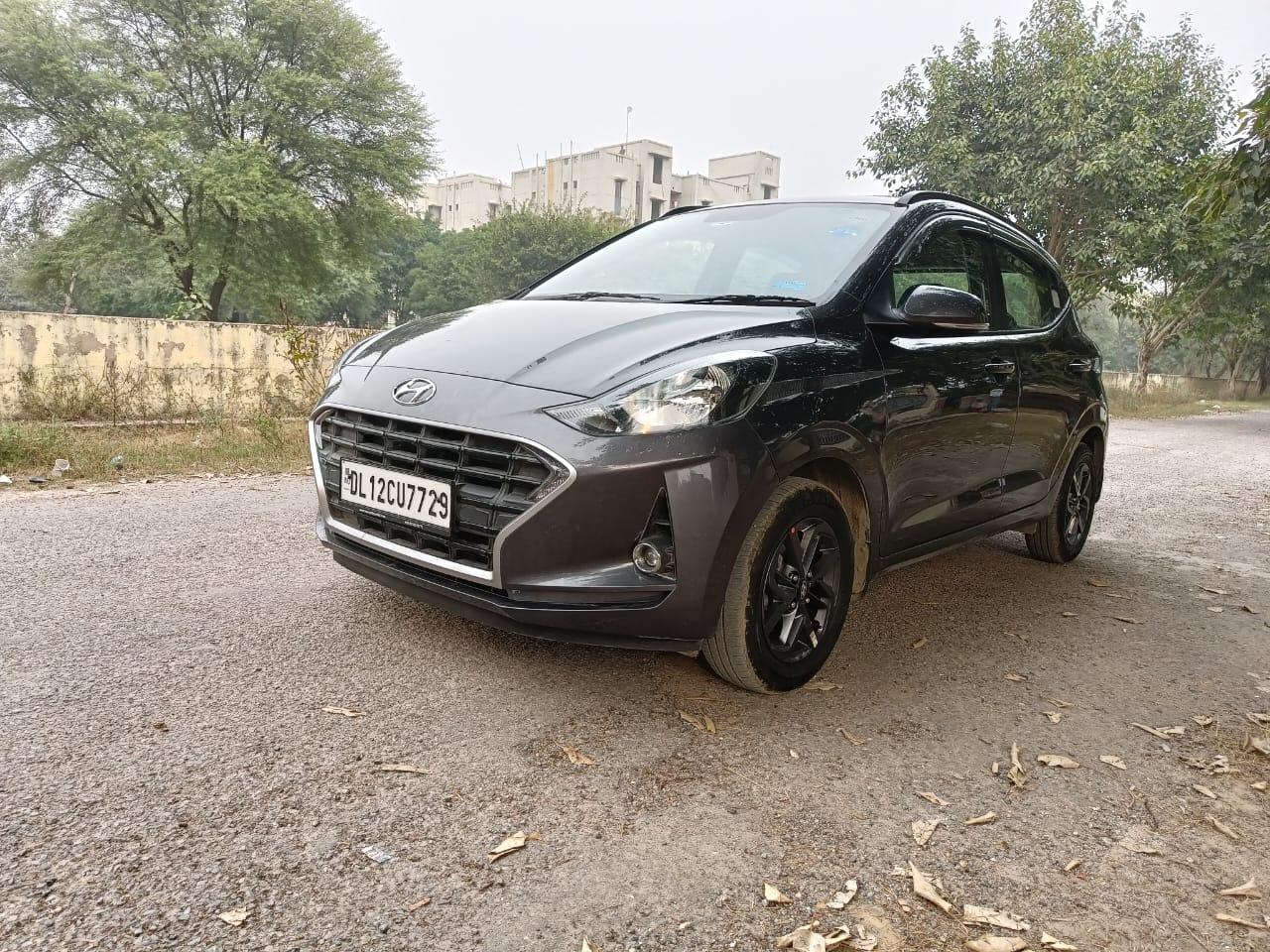 2022 Hyundai Grand i10 Nios
₹ 7.85 L
₹ 17,581/month 
Car Choice Exclusif Amberhai, New Delhi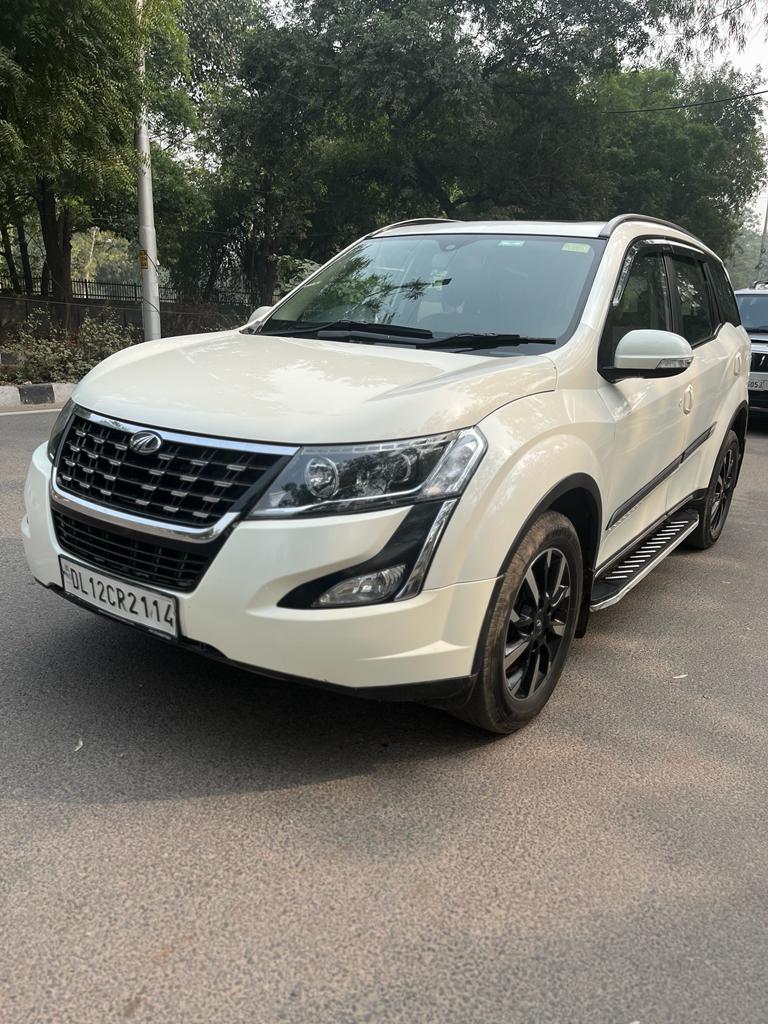 ₹ 14.00 L
₹ 31,355/month 
Car Choice Exclusif Amberhai, New Delhi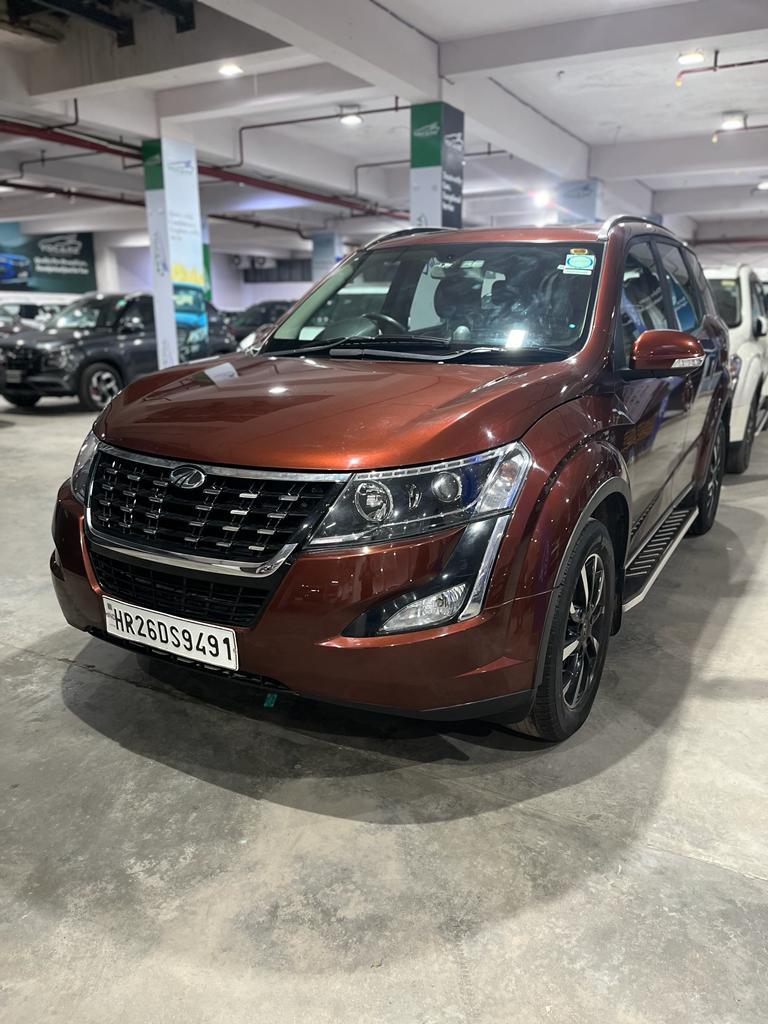 ₹ 12.35 L
₹ 27,660/month 
Car Choice Exclusif Amberhai, New Delhi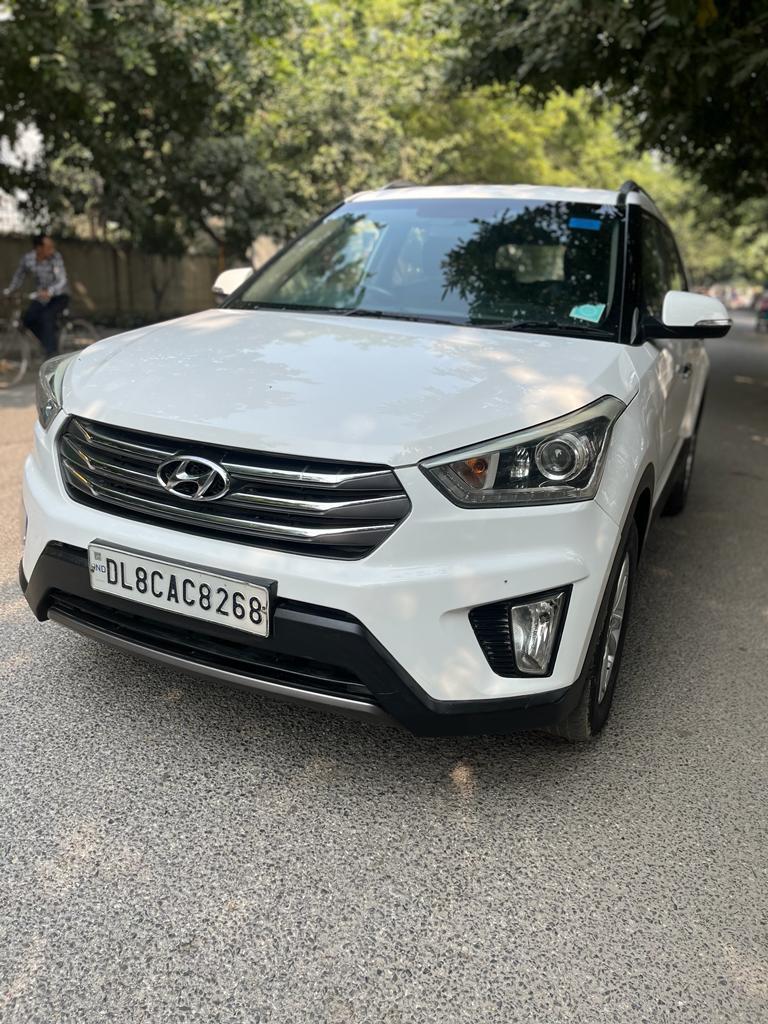 ₹ 8.50 L
₹ 19,037/month 
Car Choice Exclusif Amberhai, New Delhi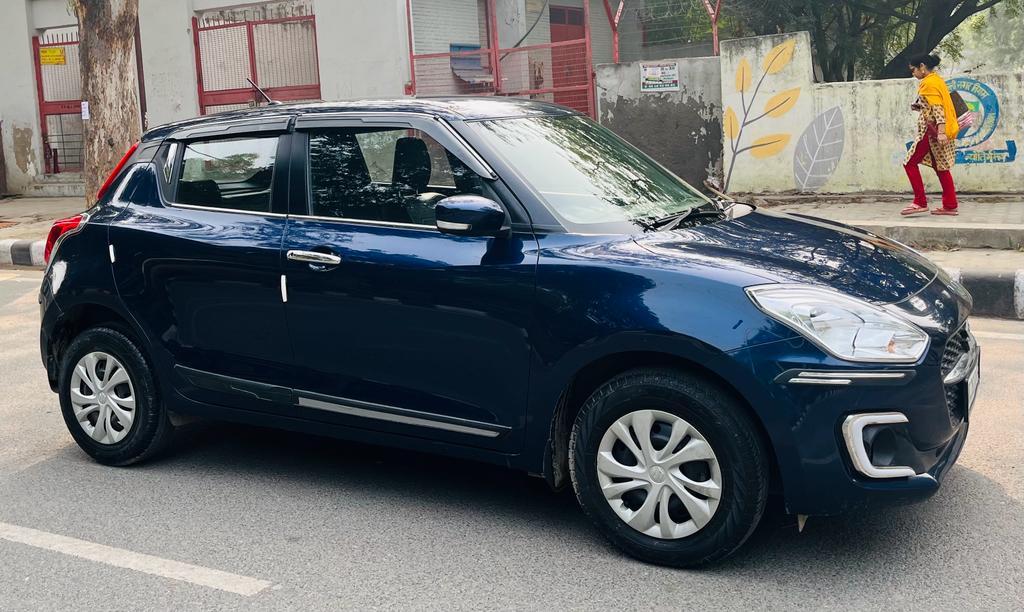 ₹ 6.65 L
₹ 14,894/month 
Car Choice Exclusif Amberhai, New Delhi
₹ 27.90 L
₹ 59,015/month 
Car Choice Exclusif Amberhai, New Delhi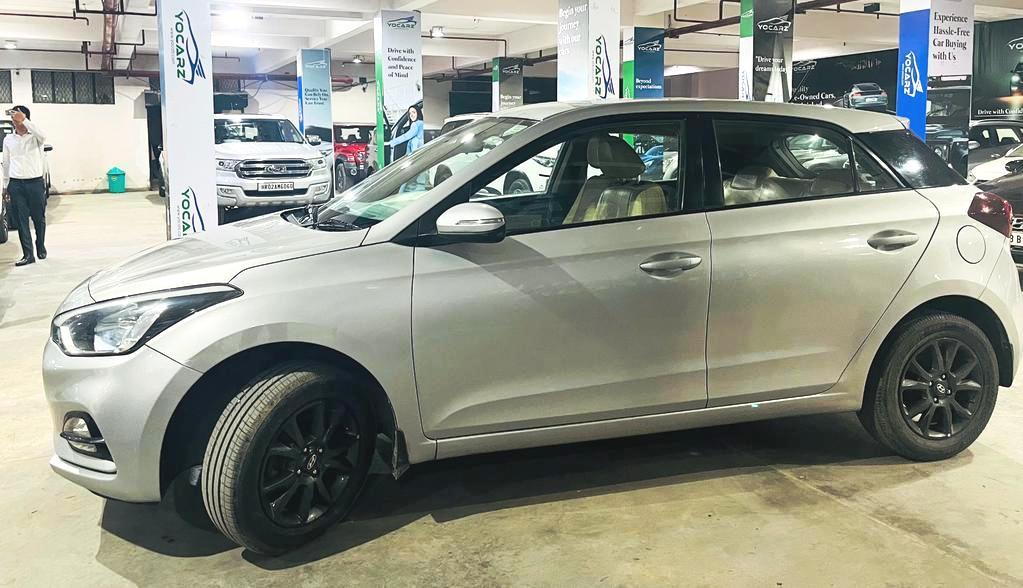 ₹ 6.00 L
₹ 13,438/month 
Car Choice Exclusif Amberhai, New Delhi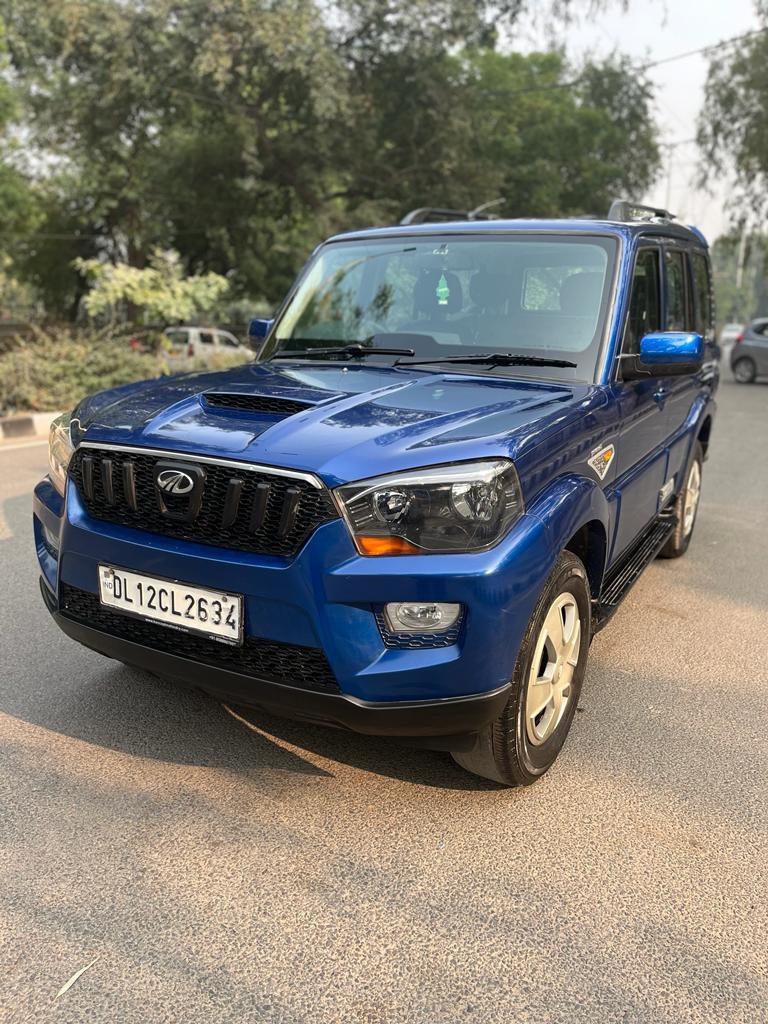 ₹ 9.00 L
₹ 20,157/month 
Car Choice Exclusif Amberhai, New Delhi
Explore More
Latest Reviews

Related Articles
New Royal Enfield Himalayan Review: In Pictures
By Preetam Bora
16 days ago
The all-new Royal Enfield Himalayan promises more than all-round versatility and could easily be one of the best adventure bikes to be introduced in recent times.