The new-generation Nissan Leaf has gotten a five star rating in the revised Euro NCAP crash test. The Leaf is the first car which was crash tested by Euro NCAP (New Car Assessment Program). One of the biggest changes is the assessment of auto emergency braking (AEB) system which usually can detect the presence of cyclists on the road. The car scored 93 per cent for adult occupation protection and 86 per cent for child protection. The safety assist systems on the Leaf scored 71 per cent while in the test for cyclists and pedestrian, the Leaf scored 71 per cent again.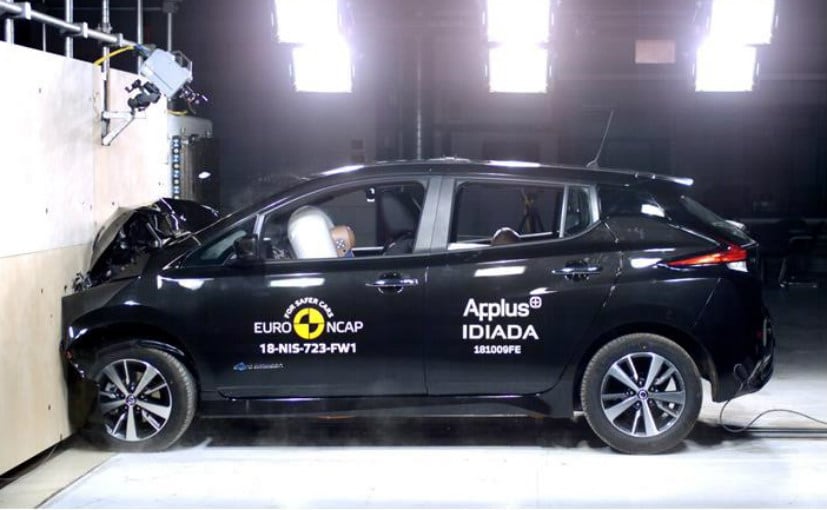 (Nissan Leaf Euro NCAP)
The frontal offset crash tests showed that the occupants remained free of injury in the critical areas although, the test also revealed that the pressure in the airbag could have been little more since the head of the front occupants made contact with the interior of the car. The protection for the femur and the knees was sufficient for all passengers in the car. For the side barrier test and the side pole test, the Nissan Leaf scored maximum points and provided good protection to the critical areas of the passengers. The seats and head restraints too offered good protection against whiplash injuries in the case of a rear-end collision.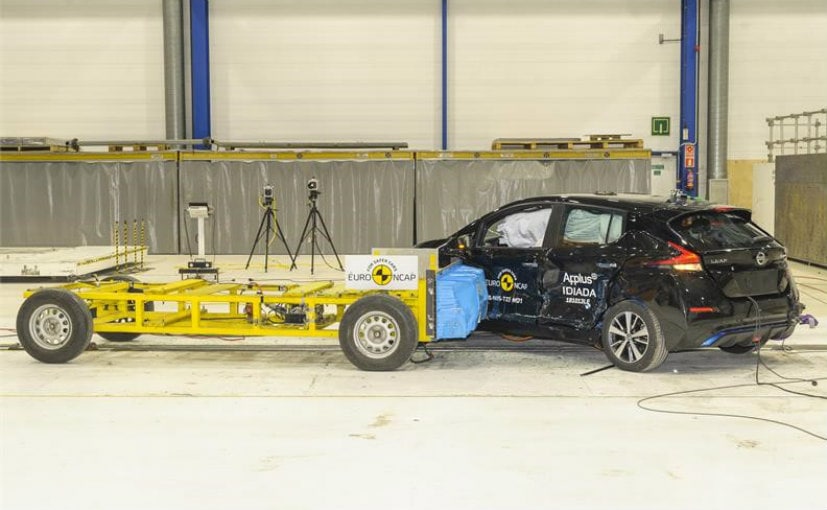 (Nissan Leaf Euro NCAP)
Robbert Verweij, Euro NCAP Board member and Senior Policy Advisor at the Dutch Ministry of Transport, said, "It was the drive to save cyclists' lives which inspired the Dutch government to fund a major project which led to the development of a protocol for detecting cyclists. We are honoured that Euro NCAP has decided to add this protocol to their rating scheme. This first Euro NCAP release of a AEB-Cyclist-equipped vehicle shows what the joint efforts of governments and cyclists' associations can achieve in collaboration with Euro NCAP."
0 Comments
This is the first time that Euro NCAP has introduced auto emergency braking with vulnerable road users test. This is because the number of cyclists in Europe has gone up and it is kind of a problem for car manufacturers because the technology involve in pedestrian detection is very complex.
For the latest auto news and reviews, follow carandbike.com on Twitter, Facebook, and subscribe to our YouTube channel.