With a story to inspire and ignite passion, and a bold claim of offering a more powerful engine at a lower segment price point, the Bajaj V15 was always looking like a winner. Ever since its launch the V15 has captivated the imagination of many, and has sold strongly. The heritage of India's grand old warship Vikrant - and indeed its metal - has played a big role in the success of this 150cc bike. And now the V15 has won the CNB Viewers' Choice Two Wheeler of the Year crown at the NDTV Car and Bike Awards 2017. That the bike is popular is no surprise but for it to have outrun the Royal Enfield Himalayan is no mean feat either.
In fact it must be said that the Himalayan led the field in the early weeks of voting and then as we came into the second half of that period, the V15 started to gain on it. It eventually overshadowed it to race ahead by the time voting closed on Dec 16 2017. The bike born from the metal of the mighty aircraft carrier prevailed and took home the coveted trophy!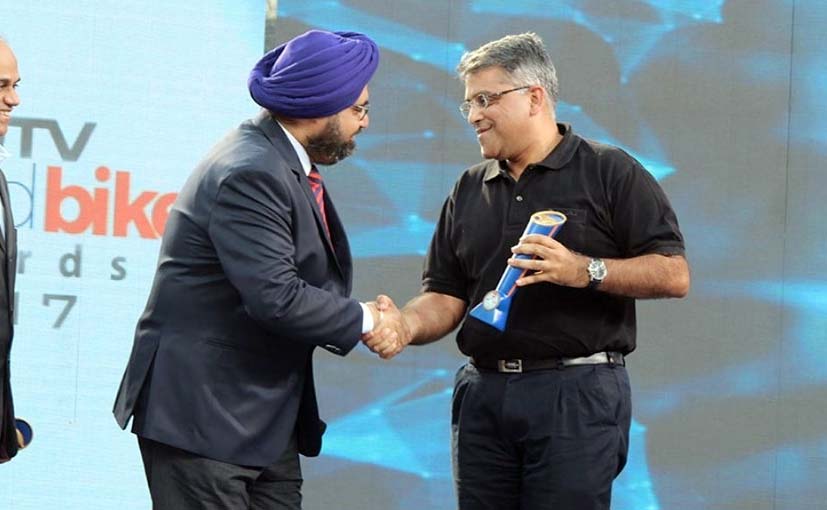 The V15 is a 150cc bike, but as I mentioned, Bajaj positioned it as a rival to the 125cc brigade. The styling too has more of a retro tourer appeal and so the V15 certainly was a cat amongst the pigeons. Since its launch the V15 is averaging over 23,000 units a month and has already sold almost 2 lakh units! Even Aamir Khan has bought one!
0 Comments
When we reviewed the V15 we said the bike has a strong personality. It is built on a completely new platform and chassis, and it gives off a solid, stable and strong ride and overall feel. Even its exhaust note is deep and ominous - all of which adds to its standalone status amongst its peers. The V15 is certainly popular and is now joined by its sibling - the Bajaj V12 that tells us Bajaj won't be wasting any time in growing the family, the brand and its buyer-base. Thank you all for voting big and making the V15 the CNB Viewers' Choice Two Wheeler of the Year 2017!
For the latest auto news and reviews, follow carandbike on Twitter, Facebook, and subscribe to our YouTube channel.