The all-new 2017 Land Rover Discovery has taken top honours in the 2018 NDTV Car And Bike Awards by winning its category, the 'Luxury SUV Of The Year'. The new Land Rover Discovery was launched just a few months ago, with both petrol and diesel engines at a Rs 71.38 - 88.56 lakh for the 3-litre petrol version and ₹ 82.20 lakh - ₹ 1.08 Crore for the 3-litre diesel version. The Discovery is the flagship of the Land Rover family not counting the Range Rover badged vehicles that offer a more luxurious interior and skew a little towards on-road dynamics. The Discovery, now in its fifth generation also features seven seats going up against other full-size SUVs like the Mercedes-Benz GLS and the Audi Q7.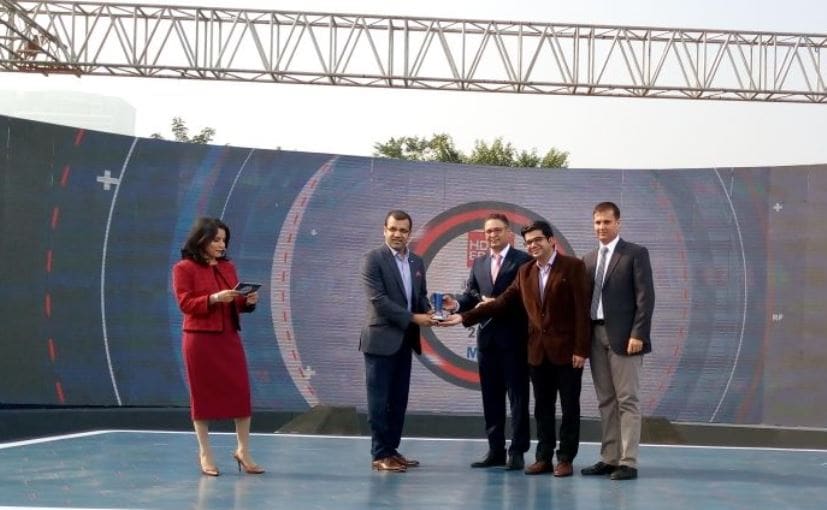 At the 2018 NDTV Carandbike Awards Jury Round, the Land Rover Discovery went up against fierce rivals like the Lexus RX450h, the Lexus LX450d and the Maserati Levante (diesel). The Land Rover Discovery impressed the jurors with its strong engine performance (with the twin-turbo V6 petrol engine) and the build quality. The jury was also impressed by the smart tailgate that came with the drop-down panel and the smart seats that folded flat with just a tug of an electronic switch in the boot. The same switches can of course also be used to being the seats back to their usable positions.
0 Comments
The jury did, however, find the handling of the new Discovery to be very vague and where the ride was comfortable, rough patches did seem to disturb the overall geometry of the Discovery to some extent. That said, as an overall package, the Land Rover Discovery, with it's on-road and off-road potential certainly deserves to be the 2018 NDTV Luxury SUV Of the Year.
For the latest auto news and reviews, follow carandbike.com on Twitter, Facebook, and subscribe to our YouTube channel.