The next big launch from Suzuki Motorcycle India Pvt. Ltd. is the 2018 Suzuki V-Strom 1000. CarandBike has learnt that the new Suzuki V-Strom 1000 is slated to be launched sometime in September 2017. Suzuki has recently launched the Suzuki GSX-R1000 and GSX-R1000R and we were impressed with the over 200 bhp litre-class supersport bikes. The 2018 V-Strom 1000 is an adventure touring bike and shares the same 1,037 cc, liquid-cooled, v-twin engine with the outgoing model, which makes around 98 bhp of power, and 103 Nm of torque, which kicks in at a low 4,000 rpm. The 2018 model, to be launched in 2017, gets the same engine but some minor styling updates and a lot of new technology.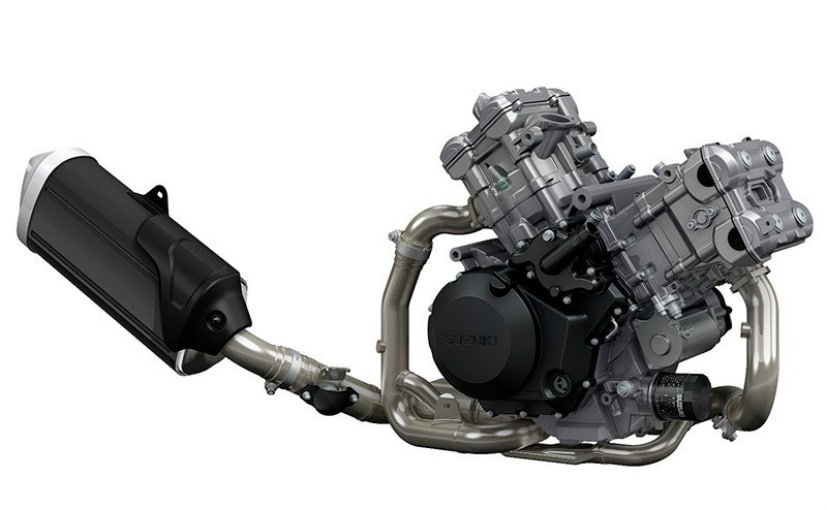 Internationally, the Suzuki V-Strom 1000 has been around since 2002 and the last comprehensive update was in 2014, with the 90-degree v-twin, traction control and ABS. In the new model, the V-Strom 1000 is available in two variants in the international market - standard V-Strom 1000 and the V-Strom 1000XT. In India though, only the Suzuki V-Strom 1000XT is expected to be launched, which gets spoked wheels and larger diameter handlebars. Also new is the rubber, with the 19-inch front wheel and 17-inch rear wheel shod in Bridgestone Battlewing dual-sport tubeless tyres. Then, there is a new fairing with new colours and a windscreen adjustable at three angles.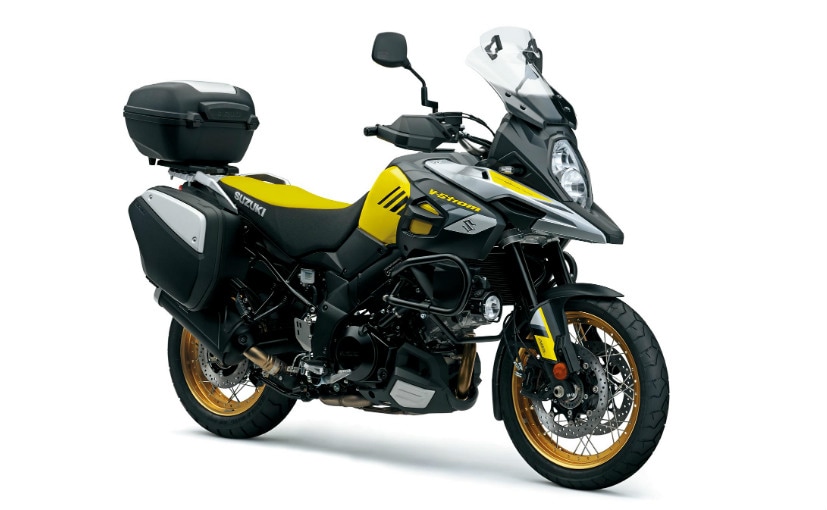 What is significantly different is the electronics suite - the 2018 Suzuki V-Strom 1000XT gets a five-axis IMU (inertial measurement unit) called the Motion Track Braking System. The five-axis Bosch IMU calculates lean angles and works with the standard anti-lock braking system to make braking more effective, and safer. And there's a new combined braking system as well which senses hard lever or brake pedal use and reduces pressure on either end, while adding braking to the opposite end. But the ABS cannot be switched off altogether.
0 Comments
Traction control is still the same three-position system (high, low or off), and the chassis and suspension remain unchanged on the new model. The new Suzuki V-Strom 1000 doesn't get ride-by-wire, but the engine gets twin catalyzers in the mid-pipe feeding a new muffler, and the engine is Euro 4 and BS-IV compliant. The outgoing Suzuki V-Strom 1000 is priced at ₹ 13,45,000 (ex-showroom), and with the extra electronics and new features, we expect the 2018 Suzuki V-Strom 1000XT to be priced at a slight premium over the outgoing model. The new V-Strom 1000XT will also be available with optional luggage with a single-function key and standard hand guards.
For the latest auto news and reviews, follow carandbike.com on Twitter, Facebook, and subscribe to our YouTube channel.