Volkswagen India is back at the Auto Expo next year and it's here that the company will showcase its big plans for the Indian market and that will include a whole bunch of SUVs. In fact the company will bring in cars like the Tiguan AllSpace, T-Roc and even a compact SUV based on the MQB A0 IN platform. Of course, all these SUVs will be included in the company's line-up at the Auto Expo, but there'll be one more sharing the platform and that's the all-electric I.D. Crozz. We first caught a glimpse of this all-electric SUV at the 2017 Frankfurt Motor Show and back then the company had said that it would be one of the models to make it to production and it will be part of the company's all-electric portfolio, which VW plans to extend to 23 all-electric vehicles, by 2025. This will be the first time that Volkswagen will bring the I.D. Crozz model to India and well, it probably is also a signal that the company is ready to bring in EVs to the country when needed.
Also Read: Volkswagen Group To Launch 10 SUVs In India In 2020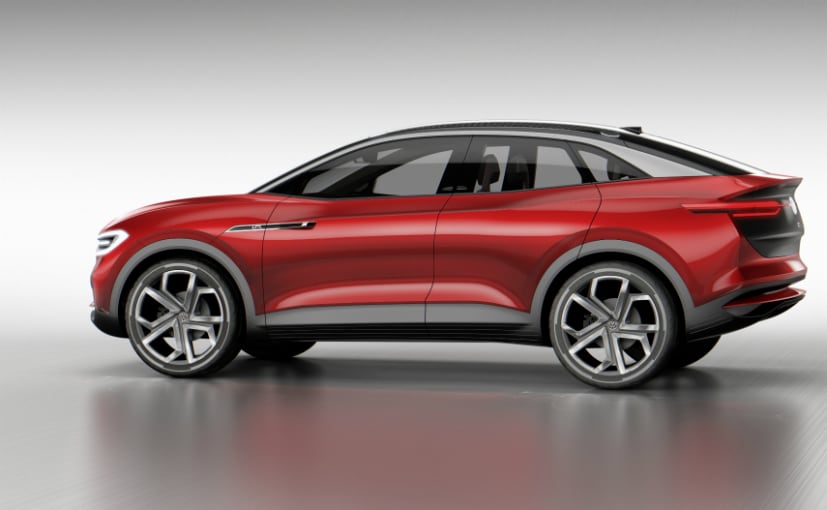 The new I.D. Crozz is a middle ground between SUV and a four-door coupe, which has been further improved towards a production implementation. This can be seen, for instance, in various design changes to the front and rear ends. The I.D. Crozz makes a powerful impression with its wide bonnet, cleanly contoured wings and roof with a high-gloss black exterior finish. The striking design of the LEDs headlights point the way towards production and generate an unmistakable light graphic.
Also Read: VW T-Roc exclusive review
The interior has also been re-equipped and further developed - as an Open Space - with a superior amount of space and highly versatile seating concept. B-pillars were omitted in the I.D. Crozz, so that the large swinging and sliding doors can be opened wide, and it is even possible to transport a cross bike without any trouble. Also new inside is the CleanAir system that has been newly developed by Volkswagen.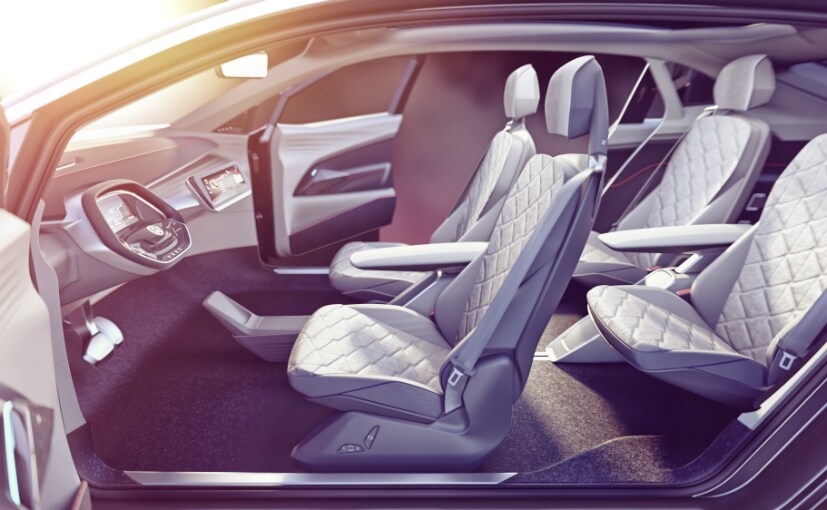 Also Read: Exclusive: Skoda Kodiaq RS To Be Launched In India In 2020
0 Comments
The I.D. Crozz is a sporty, zero-emission vehicle that is designed to be interactive, and whose electric 4MOTION AWD system is said to be impressive under adverse weather conditions. One electric motor works at the front axle and one at the rear, and torque distribution is controlled via an 'electric propshaft'. The driving range of the SUV that outputs 301 bhp and boasts a top speed of 180 kmph is up to 500 kilometers on one battery charge. The high-performance battery can be charged to 80 per cent of its energy capacity in 30 minutes using a fast-charging system.
For the latest auto news and reviews, follow carandbike.com on Twitter, Facebook, and subscribe to our YouTube channel.