Ford Mustang became the world's best-selling sports coupe last year, with the carmaker selling 110,000 units of the car across the globe according to company analysis of the most recent registration data from IHS Automotive. The feat, achieved in the first year of its availability, was accomplished despite the iconic pony car's limited availability for most of the year in key markets such as China and the United Kingdom. One must note, Ford also sold nearly 30,000 units of the Mustang Convertible, thus taking the total nameplate sales to 141,868 units.
Erich Merkle, Ford sales analyst, said, "U.S. consumers have enjoyed interesting foreign sports cars for decades, so it was time for the Americans to return the favor with the worldwide launch of the new Mustang. Global markets have responded in a huge way. Ford Mustang was the only sports coupe in the world with more than 100,000 units registered last year."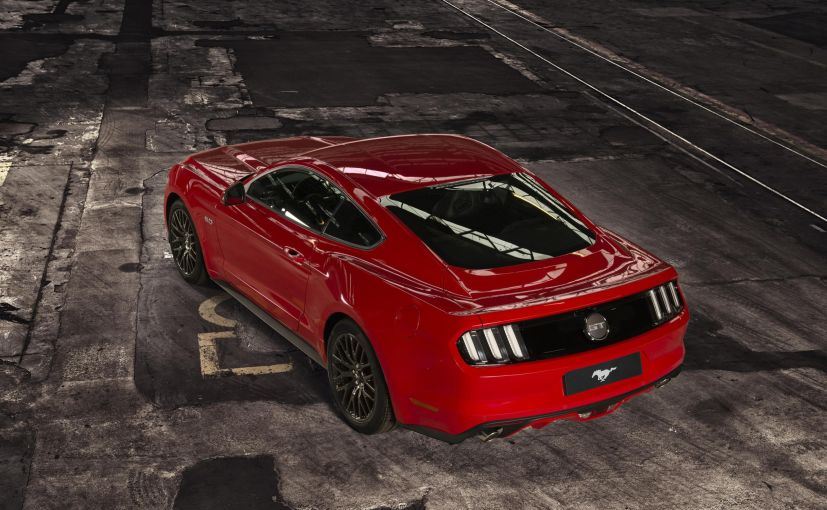 Ford Mustang Rear
The American carmaker had unveiled the Mustang in India earlier this year and confirmed that it will be launched here in the second quarter of 2016.
0 Comments
Exclusively produced at Ford's Flat Rock Assembly Plant, US, the Mustang is exported to a slew of markets worldwide. The car went on sale in Europe last summer and has already received 16,600 orders so far. customers in Europe have ordered a Ford Mustang, which went on sale there last summer. , began in the latter half of 2015. Of the 13,000 sold last year, 4,700 are now in customer hands. The company said additional sales in South Africa, Cyprus and Malta are also helping boost Mustang's volume.
For the latest auto news and reviews, follow carandbike.com on Twitter, Facebook, and subscribe to our YouTube channel.