Harley-Davidson has decided to quietly discontinue the Harley-Davidson V-Rod from it 2018 model line-up. The V-Rod was first introduced in 2001, and introduced to take on Japanese motorcycles which were becoming a threat to Harley-Davidson's customer base. The V-Rod was a departure from everything traditional Harley-Davidson, so everything from the engine to the overall design was different from the Harley line-up. The 2017 V-Rod Muscle and Night Rod Special will be the final iterations of the VSRC (V-Twin Street Racing Custom) line from Harley-Davidson.
The V-Rod stood for everything that is non-Harley, and was primarily targeted at attracting non-Harley riders into the Harley-Davidson fold. It looked different, with a hydroformed tubular frame, an athletic stance, an underseat fuel tank and a round-topped airbox cover up front, which looked like a conventional fuel tank. It looked sporty, for a cruiser, and more athletic than the traditional Harley-Davidson cruisers. More importantly, the changes were also in the engine and its development.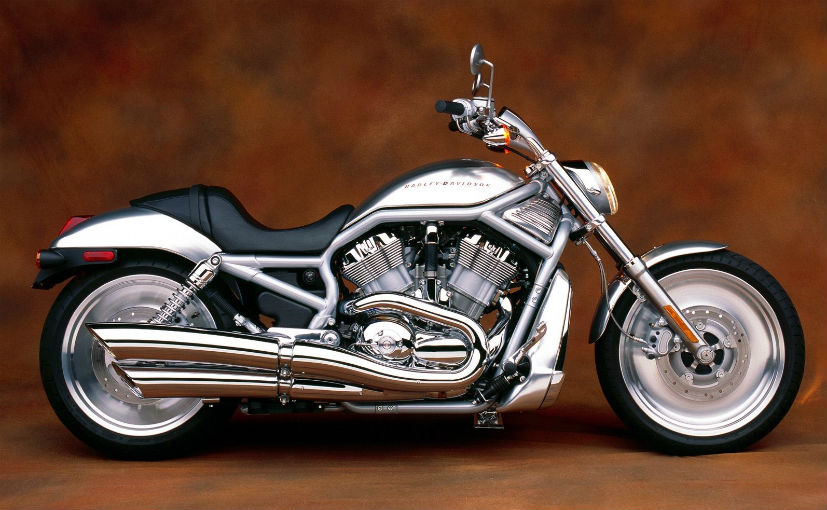 The V-Rod had a v-twin engine, but it was co-developed with Porsche, and was the first overhead cam, liquid-cooled Harley-Davidson engine to see mass-market production. The cylinders in the v-twin were placed at a 60-degree angle, instead of the traditional 45-degree angled v-twins that create the signature Harley-Davidson sound. In India, only the Harley-Davidson Night Rod Special, a model in the V-Rod series, was available on sale.

Also Read: Harley-Davidson To Upgrade 2018 Models
0 Comments
But despite its unique characteristics, the V-Rod never became a commercial success that Harley-Davidson had hoped for, despite its 16-year-old run. And for now, it's been given the boot. We're not sure yet if there will be a future iteration of the range yet, but the new 2018 model line-up announced by Harley-Davidson doesn't include the V-Rod any more.
For the latest auto news and reviews, follow carandbike on Twitter, Facebook, and subscribe to our YouTube channel.