The Indian government is looking to re-work the existing import norms for premium cars, high-end motorcycles and electric vehicles. What this means is that the Ministry of Road Transport & Highways has issued a draft circular which says that restrictions on price, engine capacities and local testing will be relaxed, making it easier for manufacturers to bring in a slew of high-end vehicles to India. According a report in Times of India, the government will now allow manufacturers to import vehicles which are tested and certified by international testing agencies in Europe, Singapore and so on.
Also Read: Imported Bikes To Get Cheaper As Import Duty Reduced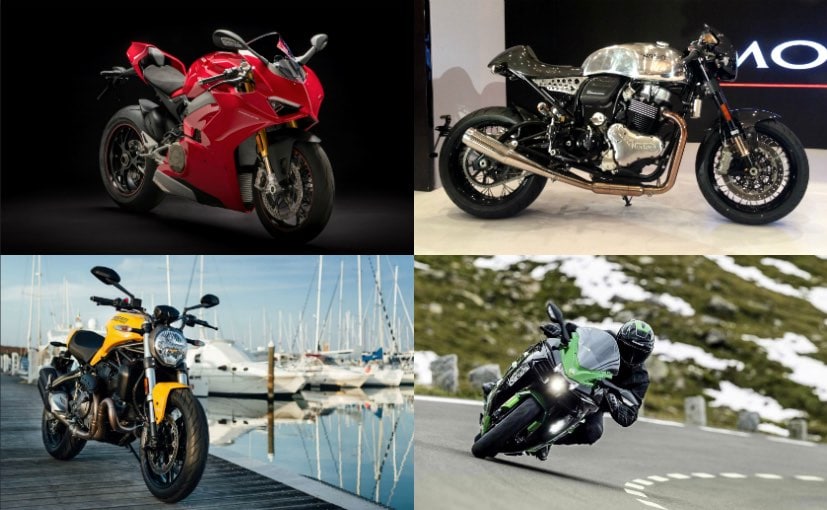 At present, manufacturers can import vehicles from certain segments which do not have to be homologated, meaning they do not have to undergo local testing. These include only four-wheelers which are priced above $40,000 (approximately ₹ 27 lakh) and two-wheelers whose engine capacity is more than or equal to 800 cc. The government's proposal is to get in fresh norms and do away with these. The government is looking to allow manufacturers to import 2,500 such units annually, which will not have to be tested by Indian agencies. More on this will be made clearer once the draft circular issued by the Ministry of Road Transport & Highways comes into the public domain.
Also Read: Mixed Reactions To Import Duty Cut On Imported Bikes
Although, this does not mean that there will be reductions on the prevailing import duty rates. The import duty rates will continue to remain the same and in particular segments, it can add up to over 100 per cent of the cost of the unit.
The draft notification will also have guidelines on registration of imported vehicles in India, which is not the easiest thing to do in some states. Of course, all imported cars will have to be 'right hand drive' and also comply with international standards of the countries from which they are exported.
The idea behind this step is to provide the Indian car buying masses more options to choose from. There is no doubt about the fact that India is a growing market when it comes to automobiles and even then many international auto manufacturers do not bring their entire line-up of cars, bikes to India. With this scheme, manufacturers might just be tempted to bring in more models to our country.
0 Comments
Source: ET Auto
For the latest auto news and reviews, follow carandbike on Twitter, Facebook, and subscribe to our YouTube channel.