Two decades ago a scooter was a Kinetic Honda. Today a scooter is an Activa. Of course there are very good rivals but everything, with the sole exception of the Aprilia SR-150, is more or less in the same ballpark. They don't look terribly different from each other and so are not terribly exciting if we are to be honest. They all ride and handle equally well. They are all sensible, practical head-over-heart decisions. Here's 50 grand, go buy an Activa - there's no way you can go wrong with it.
Watch Honda NAVI First Look ☟
And then comes the Navi, from that ultimate bastion of focus group research and customer clinics. I wonder which customer asked Honda's designers for something like a Navi. Heck when I first saw it at the Auto Expo I had to reconfirm twenty times with the HMSI guys that this was a production scooter and not a concept which is what it looked like. I don't even know if I should call it a scooter, or a bike, or a pocket bike. It's class defying. Which is why the CNB Awards jury unanimously decided it must be in a class of its own even for us to judge it correctly as a part of the awards process. Hence the mini-bike category was born and it won that of course.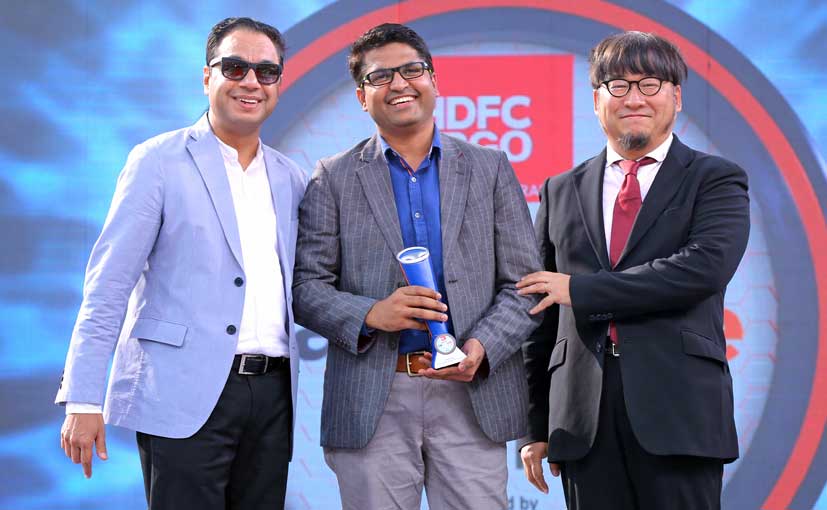 0 Comments
But the Navi story is really all led by its design. The package is tried and tested Activa with a little tweaking so nothing radical there but just look at it. You have to be cold and unfeeling to not go wow. And as if the regular Navi wasn't already interesting and appealing, it also provides a canvas on which to slap your personality on to. The Navi allows customisation options, and Honda says over 70% of Navis sold have some customising. In fact HMSI will soon offer an off-road (looking) variant, a chromed one, and a Repsol-liveried sporty variant. The Navi and all its variants will finally break the deathly monotony of the sea of white Activas, and that's why it also won our Two Wheeler Design of the Year award. We hope this encourages more design work to happen within India by the way - since the Navi was designed and developed by the local Honda team and not in Japan!
For the latest auto news and reviews, follow carandbike.com on Twitter, Facebook, and subscribe to our YouTube channel.