Porsche's Boxster and Cayman models are due a refresh sometime next year and the company has recently announced that the updated models will bear the 718 moniker. The original Porsche 718 was a ground-breaking open-top sports car produced in 1957 which topped its class in the 24 Hours of Le Mans held in 1958 and 1961.
Historically, the original 718 brought the company a lot of success in the world of motorsport. The car was based on the Porsche 550A Spyder albeit with an improved suspension setup and updated body work. The 718 featured a mid-engine layout and was powered by a 1.5-litre, Type 547/3, flat-four, 142bhp, naturally aspirated engine and its track-ready variant called 718 RSK made its racing debut at the 1957 24 Hours of Le Mans where it was unable to finish due to a crash. The car went on to win in its class and achieve an overall 3rd place finish at the following year's Le Mans race. Other accolades include a 2nd place finish at the Targa Florio race in 1959 which it won in the following year, consecutive victories at the European Hill Climb Championship in 1958 and 1959, and another class win at the 1961 Le Mans race.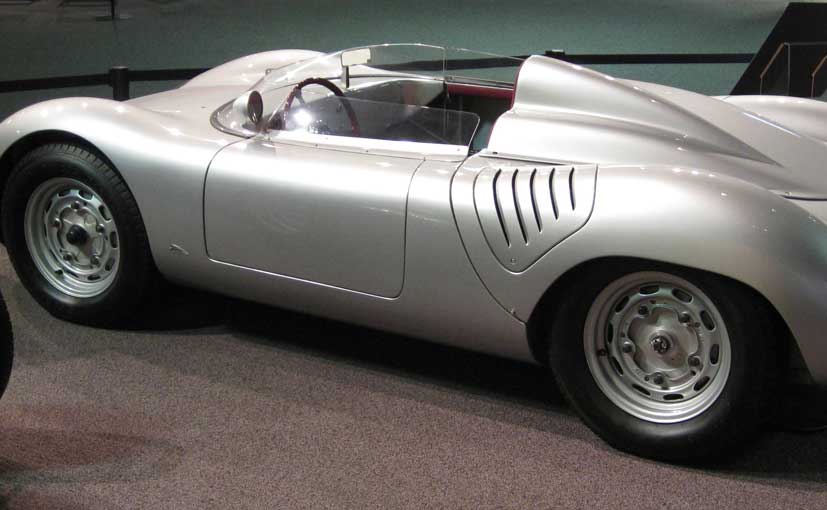 To honour such a famous name, the 2016 upgrade of the Boxster and Cayman will also come with a change in nomenclature as Porsche has confirmed that both cars will bear the 718 prefix. Both will be mechanically and visually quite similar but the convertible Porsche Boxster is expected to cost more than the Porsche Cayman coupe. Currently the Cayman is positioned above its twin.
0 Comments
The 21st century 718 range will feature a similar flat-four engine setup as was seen on the original 718. The 2 new models will begin a new age of turbocharged flat-four Porsche offerings although sportier variants like the Cayman GT4 are still expected to feature flat-six engines. Based on an earlier report from Car magazine, the Porsche 718 Cayman and 718 Boxster will both be powered by turbocharged, 2.0-litre petrol units. The latest example of this flat-four, turbocharged, 2.0-litre engine setup was featured on the Porsche 919 Hybrid LMP1 which claimed both first and second place at this year's 24 Hours of Le Mans. The car also helped win the manufacturer's and driver's championships at the 2015 World Endurance Championship (WEC). Power outputs for the upcoming 718 siblings are expected to range from 240-370bhp.
For the latest auto news and reviews, follow carandbike on Twitter, Facebook, and subscribe to our YouTube channel.