The adrenaline levels are certainly running this weekend as the MRF FMSCI Indian National Rally Championship (INRC) is back for the 2017 season and will kick start on 30th July 2017. This year's edition will bring the country's best rallyists taking the wheel to traverse some of the most difficult terrains as they battle for the top honours and the ultimate win. The INRC will also be moving to Arunachal Pradesh this year for the first time. The opening round begins tomorrow in Coimbatore with 32 teams competing for the title.
Some of the more prominent names participating in the 2017 MRF FMSCI INRC include two-time APRC champion Gaurav Gill for Team Mahindra Adventure, defending champion Karna Kadur for ARKA Motorsports INRC, as well as two-time INRC champion Amittrajit Ghosh for Team Mahindra Adventure and Arjun Rao for AR Racing.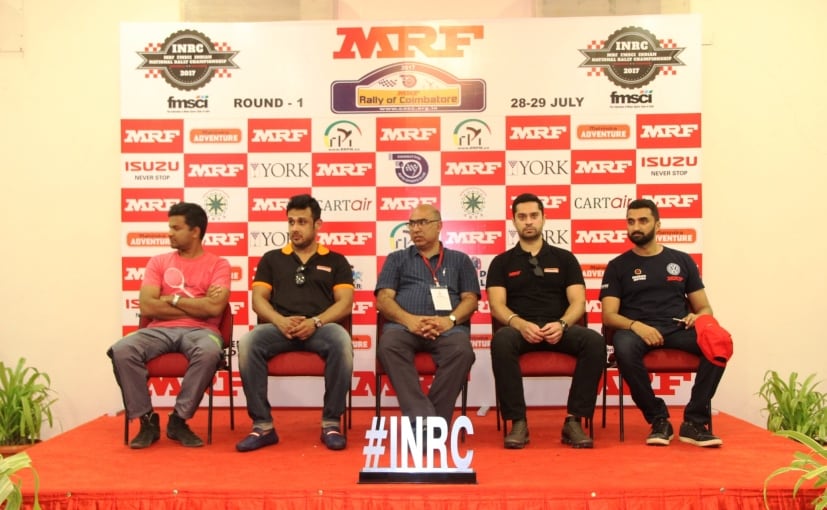 The first round of the rally will cover a distance of 200 km in and around Kethanur, on the outskirts of the city of Coimbatore. Out of the total run, 71.40 km has been earmarked for five special stages on gravel roads. The special stages will see the rally pass through closed sections of both public and private roads.
J Prithviraj, the Clerk of the Course said that the stages would be very different compared to last year with a change in the layout. Artificial jumps have been created at spectator points to get their adrenaline pumping.
Arindam Ghosh, Director, RRPM said, "The 2017 edition of INRC is a big season for us. For the first time, we will be hosting a round in Arunachal Pradesh and the good news is that it is being backed by Arunachal Tourism. This is a great development as globally tourism plays a major role in sponsoring motor sports, including in the WRC."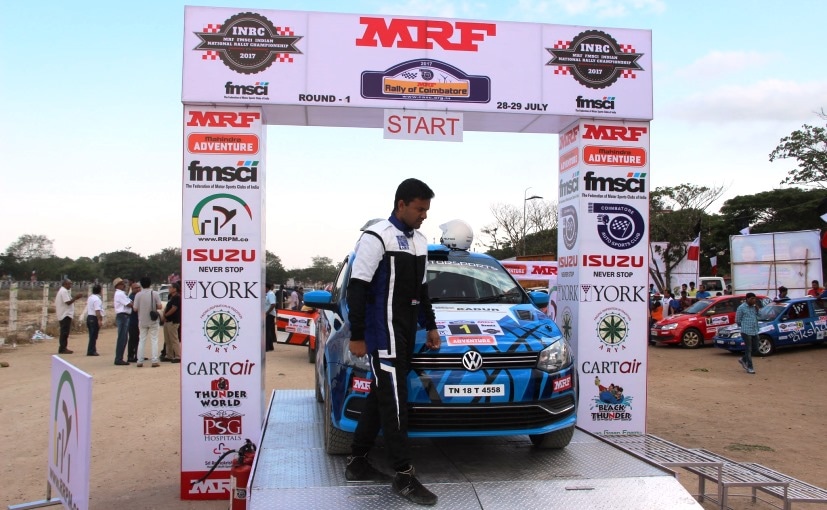 There will be six rounds this year that will be held across different locales and terrains, putting driver's skills to the test. In addition, the 2017 season will also see a major push towards better safety with an air ambulance on stand by to address to any emergencies. This is a first for Indian motorsports.
As for the contenders, the top drivers are ready towards an exciting season. Gaurav Gill said, "Last year my car broke down so I couldn't be among the top contenders. But that's in the past. I am ready and raring to go now. We are going to have new car set-ups from the next round which will make the cars faster and so a lot more exciting for us."
Defending champion Karna Kadur, who will be competing for a new team this season, said that he would need some time to get his car into the groove. "Beyond that, though, I am feeling good and confident. It should be fun as we have more rounds," he added.
0 Comments
Amitrajit Ghosh also revealed that he was a little rustic as he hadn't been in a rally car for seven months. "I will get into my rhythm soon," he said.
For the latest auto news and reviews, follow carandbike.com on Twitter, Facebook, and subscribe to our YouTube channel.