The home-grown automaker, Mahindra & Mahindra's Farm Equipment Sector has announced registering 50 per cent Year-on-Year (Y-o-Y) growth in domestic volumes, in January 2021. Last month, the company's total tractor sales, in India, stood at 33,562 units, compared to 22,329 units sold a year ago, in January 2020. At the same time, compared to 21,173 tractors sold in December 2020, it witnessed a Month-on-Month (M-o-M) growth of over 58 per cent in January 2021. The company's exports for January 2021 too witnessed a similar growth pattern, at 1,216 units, a 55 per cent growth compared to 787 units exported during the same month last year. However, compared to 1244 units exported in December 2020, the company saw a M-o-M drop of over 2 per cent in exports.
Also Read: Car Sales January 2021: Mahindra Registered Sales Growth Of 4 Per Cent
As for the company cumulative sales in January 2021, domestic and exports combined, Mahindra's Farm Equipment Sector sold 34,778 units, registering a massive 50 per cent growth compared to 23,116 tractors sold during the same month in 2020. At the same time, compared to 22,417 units sold by the company in December 2020, Mahindra's tractor sales saw a M-o-M growth of 55 per cent.
Also Read: Mahindra To Hike Prices Of Tractors From January 1 2021
Commenting on the company sales performance, Hemant Sikka, President - Farm Equipment Sector, Mahindra & Mahindra said, "Tractor demand continues to be strong with expansion in Rabi acreage, very high reservoir levels and higher liquidity in the hands of farmers with timely Kharif procurement. Demand is expected to remain robust on account of these factors and higher allocations which are expected for Agriculture in the upcoming Budget in line with the Government's continued focus on Agriculture & Rural sector."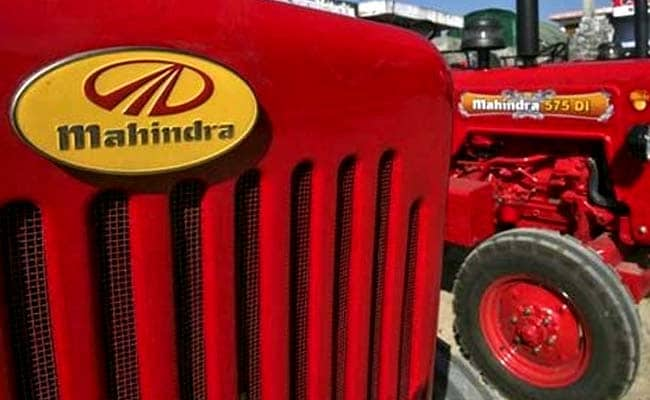 0 Comments
The automaker's Year-To-Date (YTD) sales performance for the ongoing financial year was also good. Between April 2020 and January 2021, Mahindra's Farm Equipment Sector sold 2,95,382 tractors (domestic + exports). Compared to 2,65,741 units sold during the same period in the previous fiscal year, the company saw a growth of 11.2 per cent.
For the latest auto news and reviews, follow carandbike.com on Twitter, Facebook, and subscribe to our YouTube channel.