The Jaguar I-Pace was recently unveiled at the Geneva Motor Show 2018, and is a very big deal for Tata owned Jaguar Land Rover. And it is not just for the Jaguar brand that it will be an important product to watch closely. It will also be a great experiment in all-electric mobility for the other group brands to learn and imbibe from. Creative Director at Jaguar, Ian Callum told me how important it was to get it right for Jaguar with the I-Pace. And while acknowledging how important the car is for the entire group, he also explained why it had to be Jaguar that led the charge (no pun intended). Says Callum, "For Jaguar to do this is absolutely right. A lot of people forget - if you think of Jaguar's historic racing days, innovation days from the 50s and 60s - it was always a game changer. The racing cars, the E-Type, the D-Type; the first XJ was a game changer that redefined luxury cars. And so we are getting back to our mojo as well - this sense of innovation. And so Jaguar is the right brand to lead that amongst the Tata Group. And the other brands will learn off this and perhaps we will see variations on this platform or other platforms based on the technology we have learnt. But Jaguar will lead this - there's no doubt about that."
So that is hint enough to know that a similar platform and powertrain combination could well be in the offing for Land Rover in a more immediate sense. Tata Motors has already begun its parallel experiments with the EESL (Energy Efficiency Services Limited) contract to supply electric cars to government departments in India. But the electric Tigors notwithstanding, Tata too will look at the I-Pace and its rollout as a test case of what it could do with its future car strategy - for India and export markets - where electric cars will soon start to become an inevitable portfolio requirement.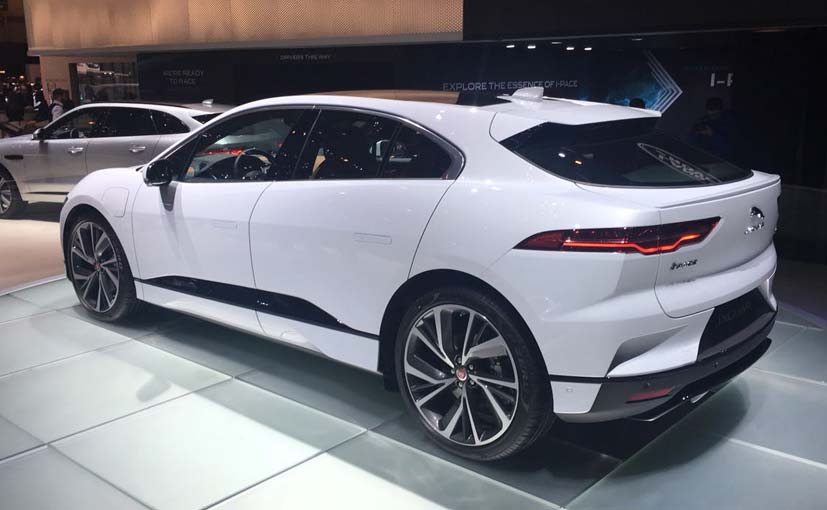 Meanwhile, the first prominent production series model that is all-electric for the group then, is the Jaguar I-Pace. And it has come to market in relatively quick time. "We embarked on this car 3 or 4 years ago, and I am glad we have done it. It is quite revolutionary actually. The electric vehicle gives us the chance to design something quite different. And we designed it from the ground up. We didn't have any constraints; we weren't encumbered with engines, gearboxes. It's a very different ballgame and it just gives us the opportunity to shape it the way it should be shaped. So it's really a car of integrity." Callum said.
0 Comments
With the I-Pace Jaguar also expands and adds to it Pace family. It was just two years ago that we even got used to the idea of a Jaguar SUV or crossover. And now there are three! The compact E-Pace has also just driven in literally weeks ahead of the I-Pace. And then there was the one that started it all - the immensely successful, World Car of the Year 2017 - the Jaguar F-Pace. And Jaguar will continue to lead the group on both model introduction and the innovation needed to roll them off the shop floor, for the group, Callum puts it best when he sums up, "I think it is opportunity for Jaguar to embrace the whole electric ethos for the future. Because it is inevitable. For a moment in time we can take that as our space. And I think that's a great advantage that Jaguar is going to have. Yes we are working on future electric cars but I can't talk about them."
For the latest auto news and reviews, follow CarandBike on Twitter, Facebook, and subscribe to our YouTube channel.