Top 5 Best Selling Bikes In India
Four of the top 5 bikes sold in the financial year 2016-17 are from Hero MotoCorp. Honda's best-selling 125 cc motorcycle, the Honda CB Shine, occupies fourth place in the list of best-selling bikes
By Carandbike Team
1 mins read
Published on May 2, 2017
Highlights
Hero Splendor models sell over 25 lakh bikes
Hero bikes occupy four of the top 5 best-selling bikes
Honda CB Shine is the fourth best-selling bike
The Indian two-wheeler market has grown by 6.9 per cent year on year in the financial year 2017, according to data published by the Society of Indian Automotive Manufacturers (SIAM). In the period from April 2016 - March 2017, India sold 1.76 crore two-wheelers, compared to 1.65 crore two-wheelers sold a year ago. Out of this number, nearly 56 lakh two-wheelers were scooters, but motorcycles still rule in overall numbers, selling more than 1.1 crore bikes during the financial year.
Top 5 Best Selling Bikes
| Rank | Model | Total Sales (In Lakhs) |
| --- | --- | --- |
| 1 | Hero Splendor | 25.5 |
| 2 | Hero HF Deluxe | 14.08 |
| 3 | Hero Passion | 8.7 |
| 4 | Honda CB Shine | 7.49 |
| 5 | Hero Glamour | 7.43 |
The best selling bikes in India are also some of the most fuel-efficient bikes offered in the Indian motorcycle market.The world's largest two-wheeler manufacturer by volume, Hero MotoCorp holds considerable clout in the commuter motorcycle space, and it's easy to see why. The top-three best-selling motorcycles all come from Hero MotoCorp. In fact, four best-selling bikes out of the top 5 best-sellers are Hero bikes. The Splendor is still the most favoured motorcycle amongst consumers, selling more than 25 lakh bikes in the entire financial year. In second place is Hero HF Deluxe, selling nearly 15 lakh bikes, followed by Hero Passion, selling just under 9 lakh bikes. Honda's largest-selling motorcycle worldwide, the 125 cc Honda CB Shine, occupies fourth place in sales volumes, with 7.5 lakh CB Shine bikes sold in the year. Hero MotoCorp's popular 125 cc bike, Hero Glamour, comes in at a close fifth place, selling 7.4 lakh bikes.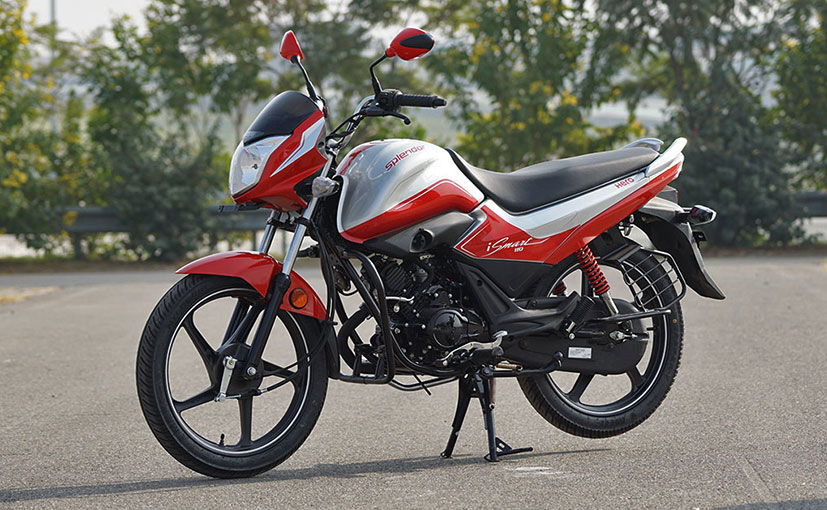 1. Hero Splendor
Hero MotoCorp's best-selling motorcycle Splendor again takes top honours as the number one motorcycle by sales volume for the financial year (April 2016-March 2017). The Splendor brand includes several models, with engines ranging from the 97 cc displacement to 125 cc. The different models include Splendor Pro, Splendor Pro Classic, Splendor Plus, Splendor Plus i3S, Splendor iSmart 110 and the 125 cc Super Splendor. SIAM doesn't offer detailed sales data for each individual model, but overall, the Hero Splendor name still retains its brand equity as a fuel-efficient and easy-to-maintain commuter motorcycle model. In all, Hero sold 25.5 lakh Splendor motorcycles.
Hero Splendor Variants
| Model | Price (Ex-showroom Delhi) |
| --- | --- |
| Hero Splendor Plus | Rs 47,280 |
| Hero Splendor Pro | Rs 49,405 |
| Hero Splendor Pro Classic | Rs 51,405 |
| Hero Splendor iSmart 110 | Rs 54,080 |
| Hero Super Splendor | Rs 55,575 |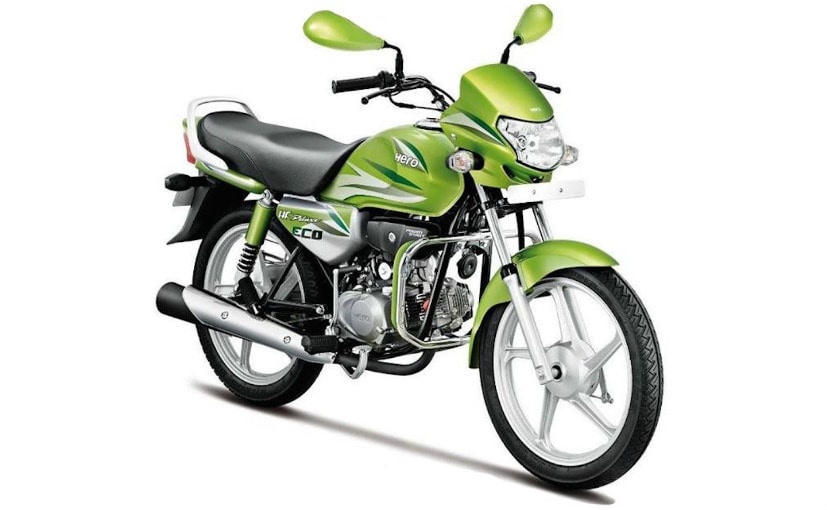 2. Hero HF Deluxe
The second largest motorcycle also comes from the Hero MotoCorp product portfolio, with Hero HF Deluxe bikes selling over 14 lakh units in FY2017. Hero sells three variants of its least expensive motorcycle with the same 97 cc single-cylinder engine as the Hero Splendor - HF Deluxe, HF Deluxe Eco and HF Deluxe i3S. The Hero HF Deluxe is priced at Rs 42,630 (ex-showroom Delhi); the HF Deluxe Eco costs Rs 47,130 (ex-showroom Delhi) and the Hero HF Deluxe i3S is priced at Rs 46,630 (ex-showroom Delhi).
Hero HF Deluxe Variants
| Model | Price (Ex-showroom Delhi) |
| --- | --- |
| Hero HF Deluxe | Rs 42,630 |
| Hero HF Deluxe i3S | Rs 46,630 |
| Hero HF Deluxe Eco | Rs 47,130 |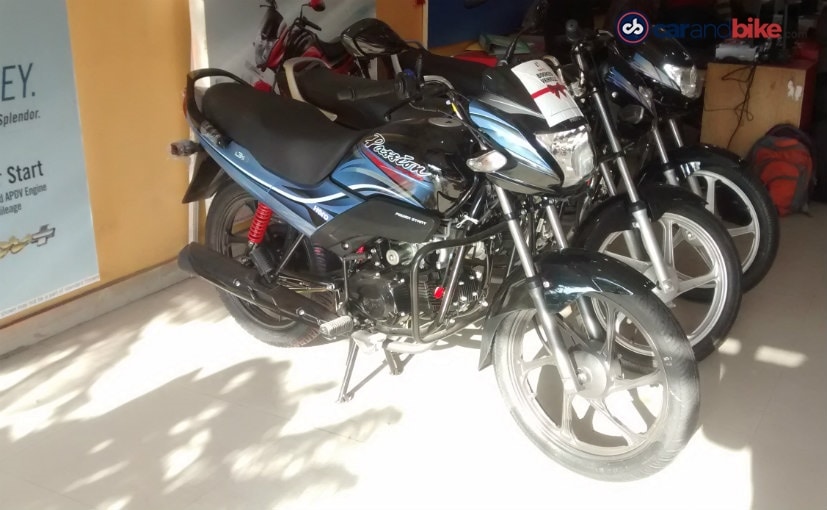 3. Hero Passion
The third most selling motorcycle also belongs to Hero MotoCorp, with the Hero Passion models selling 8.7 lakh bikes in the financial year. The Hero Passion shares the same engine platforms with the Hero HF Deluxe and Splendor models. Hero sells three different models under the Passion brand with two engine options - a 97 cc engine on the Passion Pro i3S and Passion Pro TR, and a 110 cc engine on the Passion XPro.
Hero Passion Variants
| Model | Price (Ex-showroom Delhi) |
| --- | --- |
| Hero Passion Pro i3S | Rs 52,105 |
| Hero Passion XPro | Rs 53,430 |
| Hero Passion Pro TR | Rs 53,730 |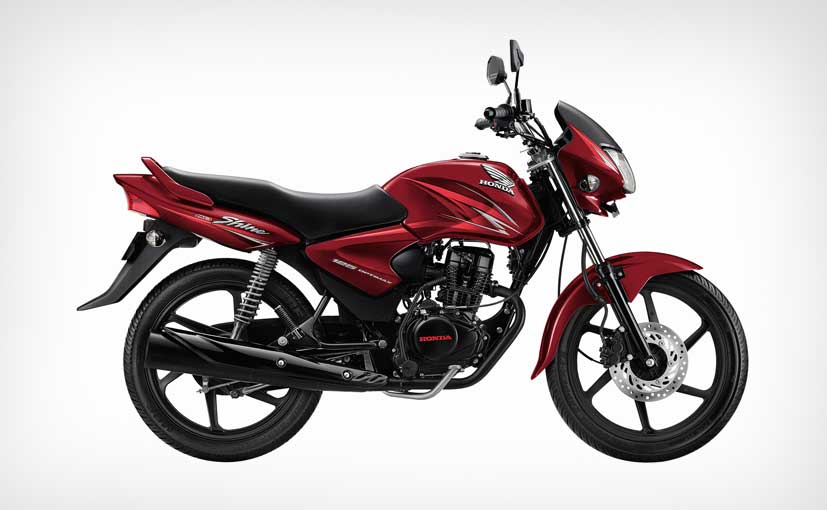 4. Honda CB Shine
In fourth position is Honda Motorcycle and Scooter India's best-selling 125 cc motorcycle, the Honda CB Shine. The CB Shine is also Honda's highest-selling motorcycle in the world, and sold nearly 7.5 lakh bikes from April 2016 till March 2017. In comparison, the Honda CB Shine SP, which gets a five-speed gearbox, sold just 28,000 bikes in the same period. The base drum brake variant of the Honda CB Shine is priced at Rs 56,034 (ex-showroom Delhi).
Honda CB Shine Variants
| Variant | Price (Ex-showroom Delhi) |
| --- | --- |
| Honda CB Shine (drum brake) | Rs 56,034 |
| Honda CB Shine (disc brake) | Rs 58,360 |
| Honda CB Shine (disc with CBS) | Rs 61,283 |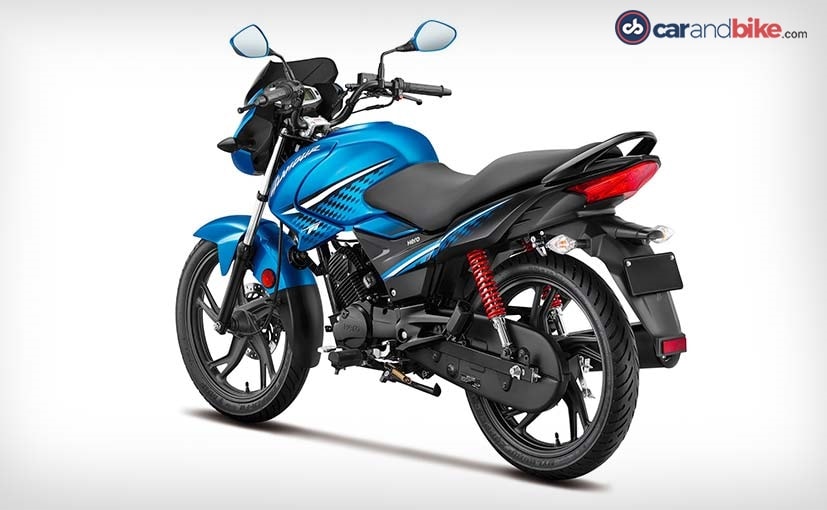 (New Hero Glamour)

5. Hero Glamour
In fifth position is yet another Hero bike, the 125 cc Hero Glamour, one of the largest selling 125 cc bikes in India. The Hero Glamour just about loses out fourth position to the Honda CB Shine, selling 7.4 lakh bikes in the year. The Hero Glamour has been around since 2005 and is offered in two versions - one with a carburettor and fuel injection; in fact, the Glamour boasts of being India's first fuel-injected motorcycle. In 2017, Hero has updated the Glamour with an all-new model, with new styling, new chassis and new engine. Prices for the new Hero Glamour start at Rs 56,655 for the base drum brake variant.

Stay updated with automotive news and reviews right at your fingertips through carandbike.com's
WhatsApp Channel.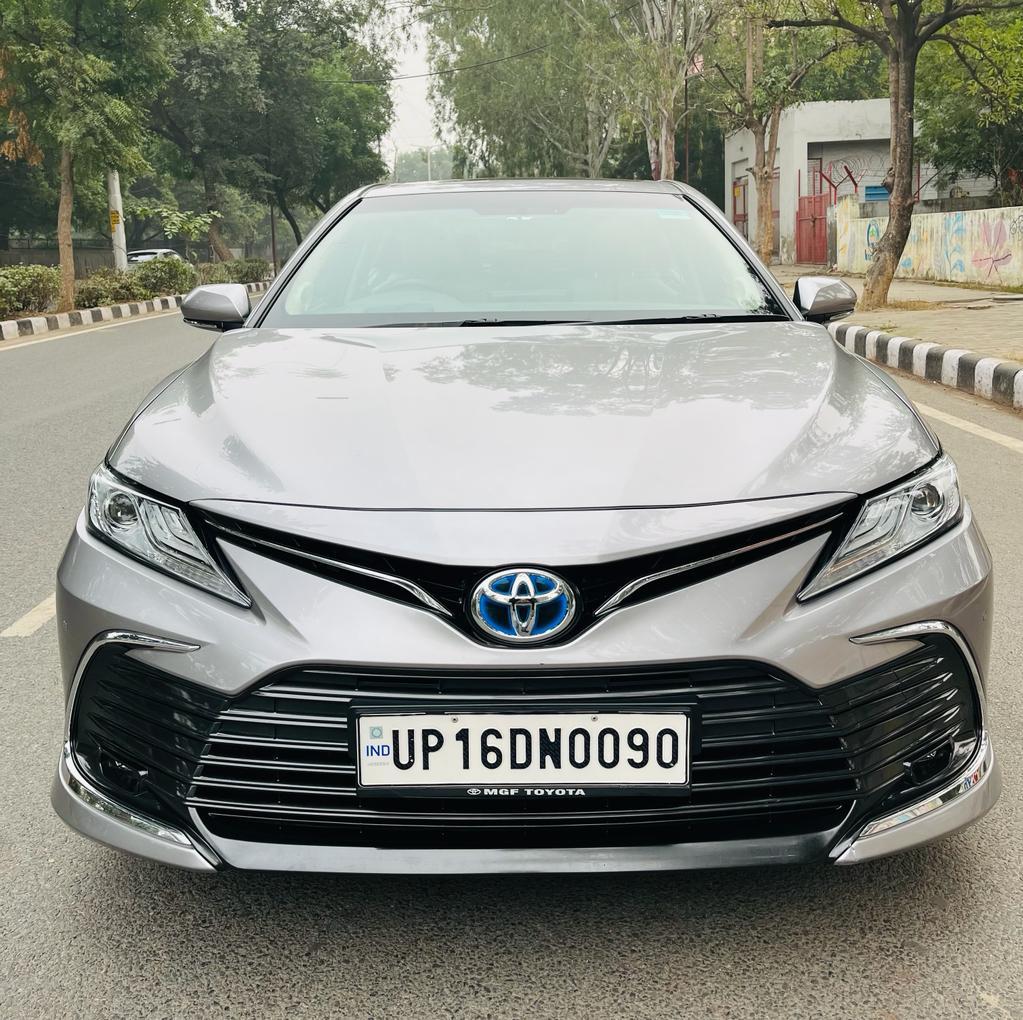 Car Choice Exclusif Amberhai, New Delhi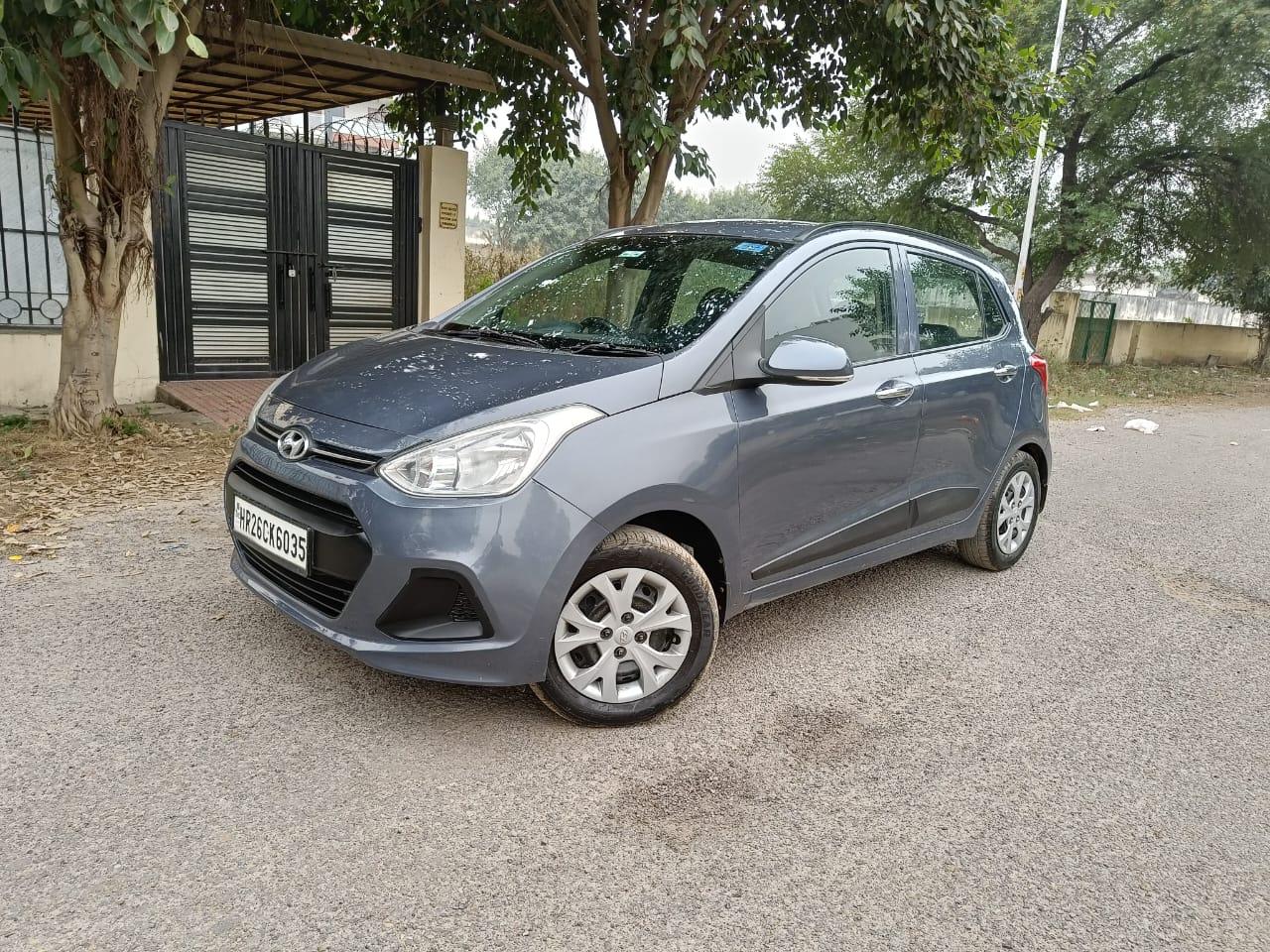 Car Choice Exclusif Amberhai, New Delhi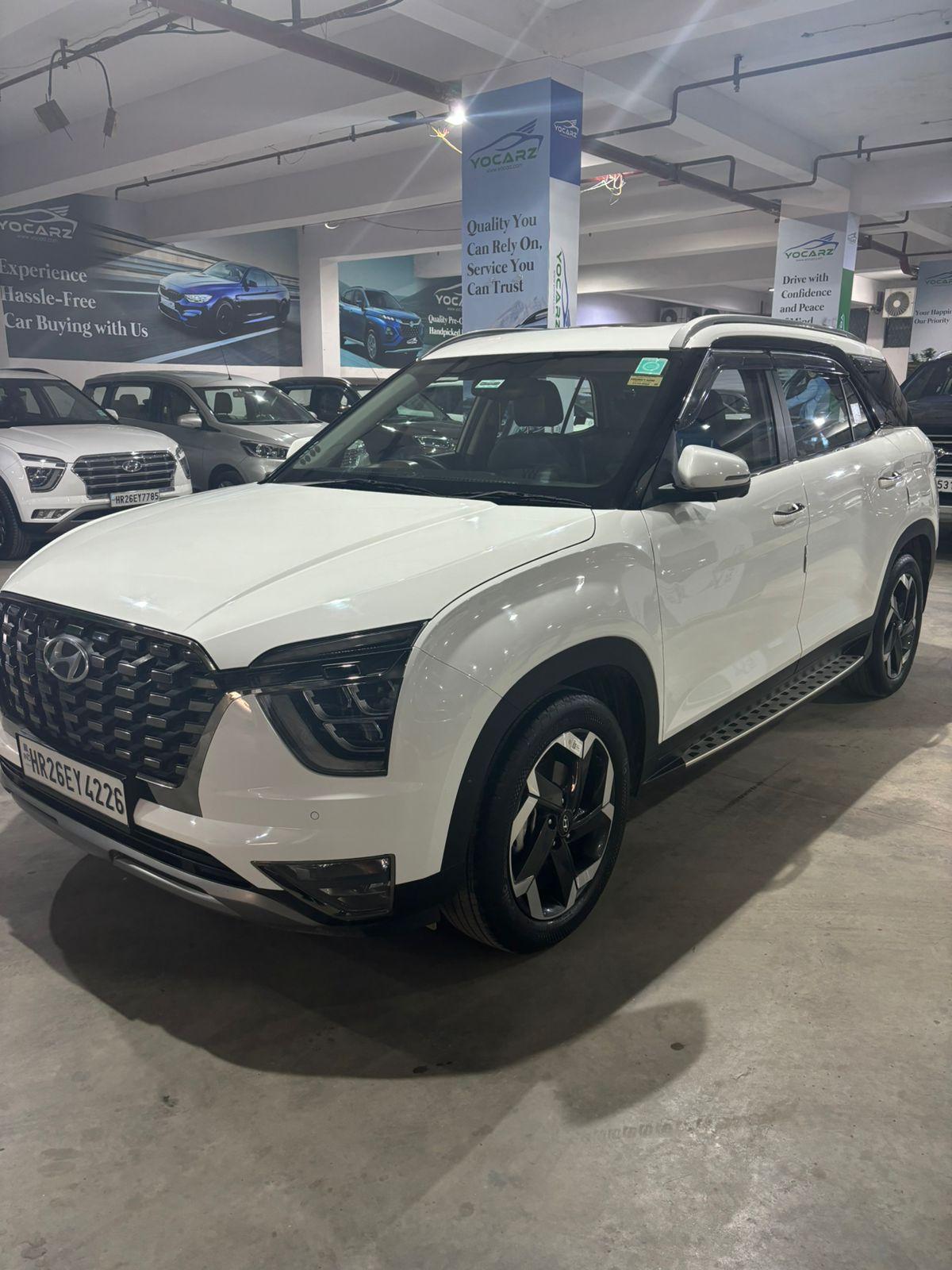 Car Choice Exclusif Amberhai, New Delhi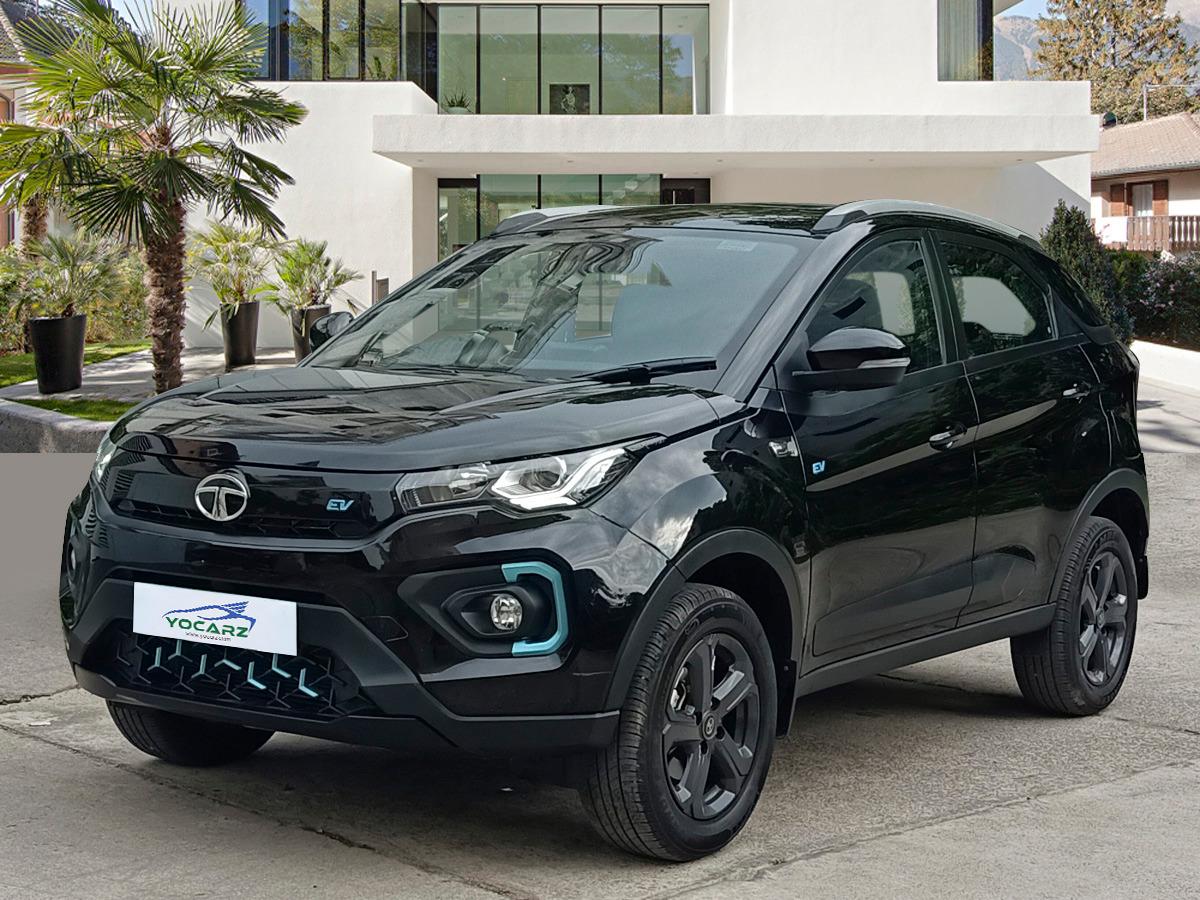 20,156 km
Electric
Automatic
Car Choice Exclusif Amberhai, New Delhi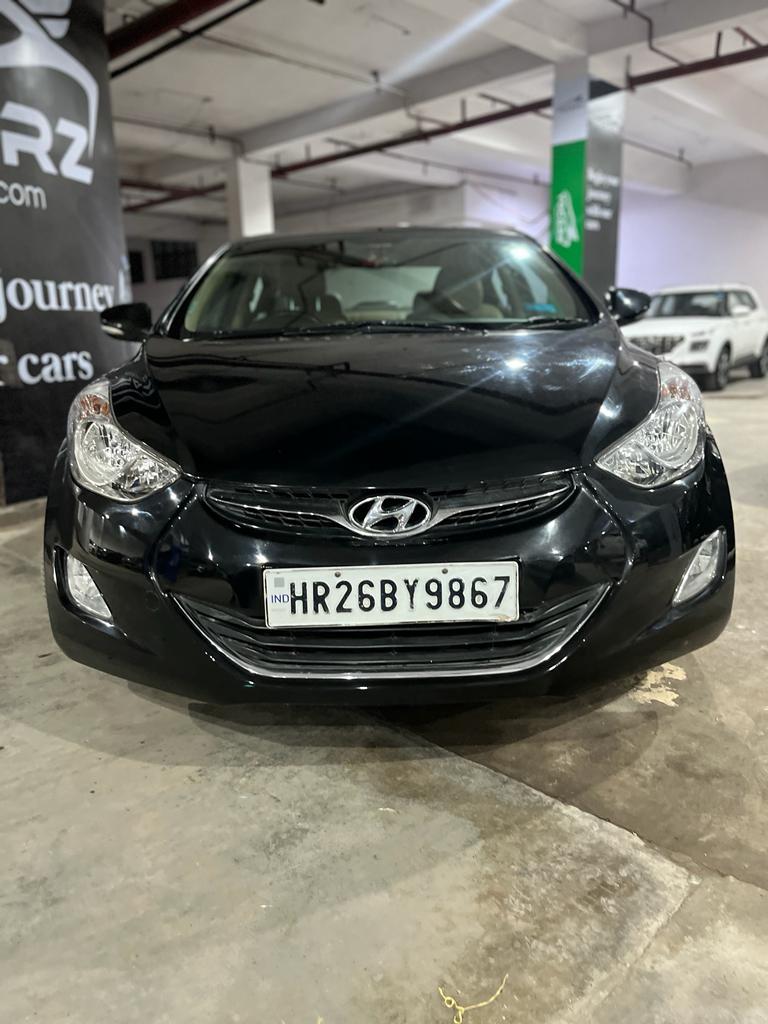 Car Choice Exclusif Amberhai, New Delhi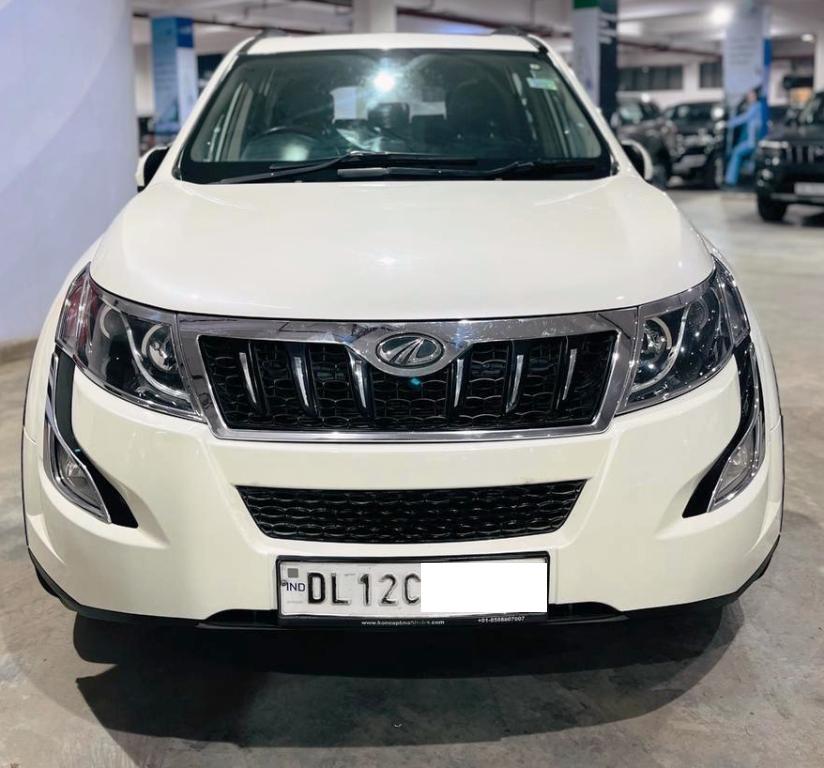 Car Choice Exclusif Amberhai, New Delhi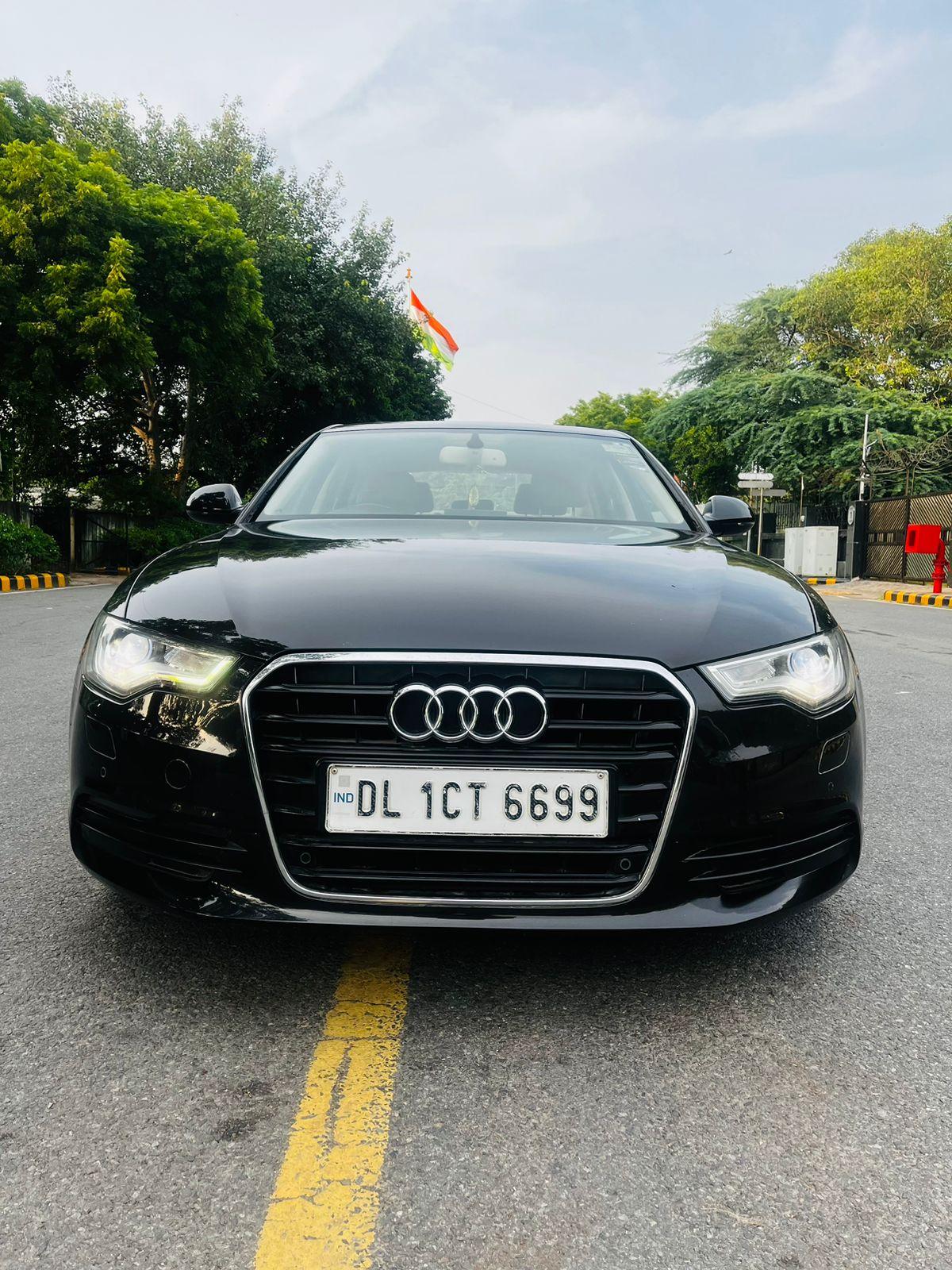 Carz Villa Bank Street, New Delhi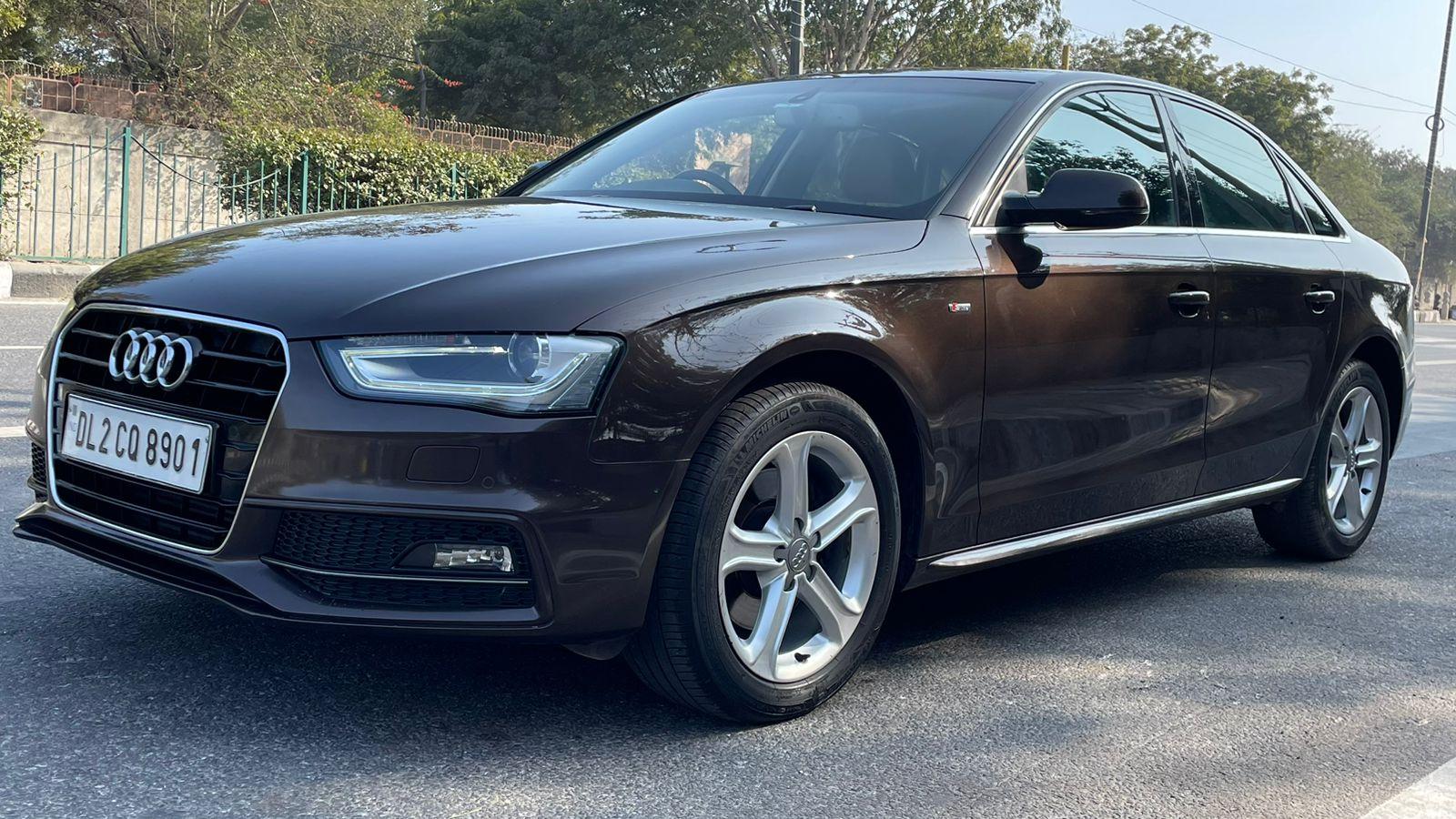 Carz Villa Bank Street, New Delhi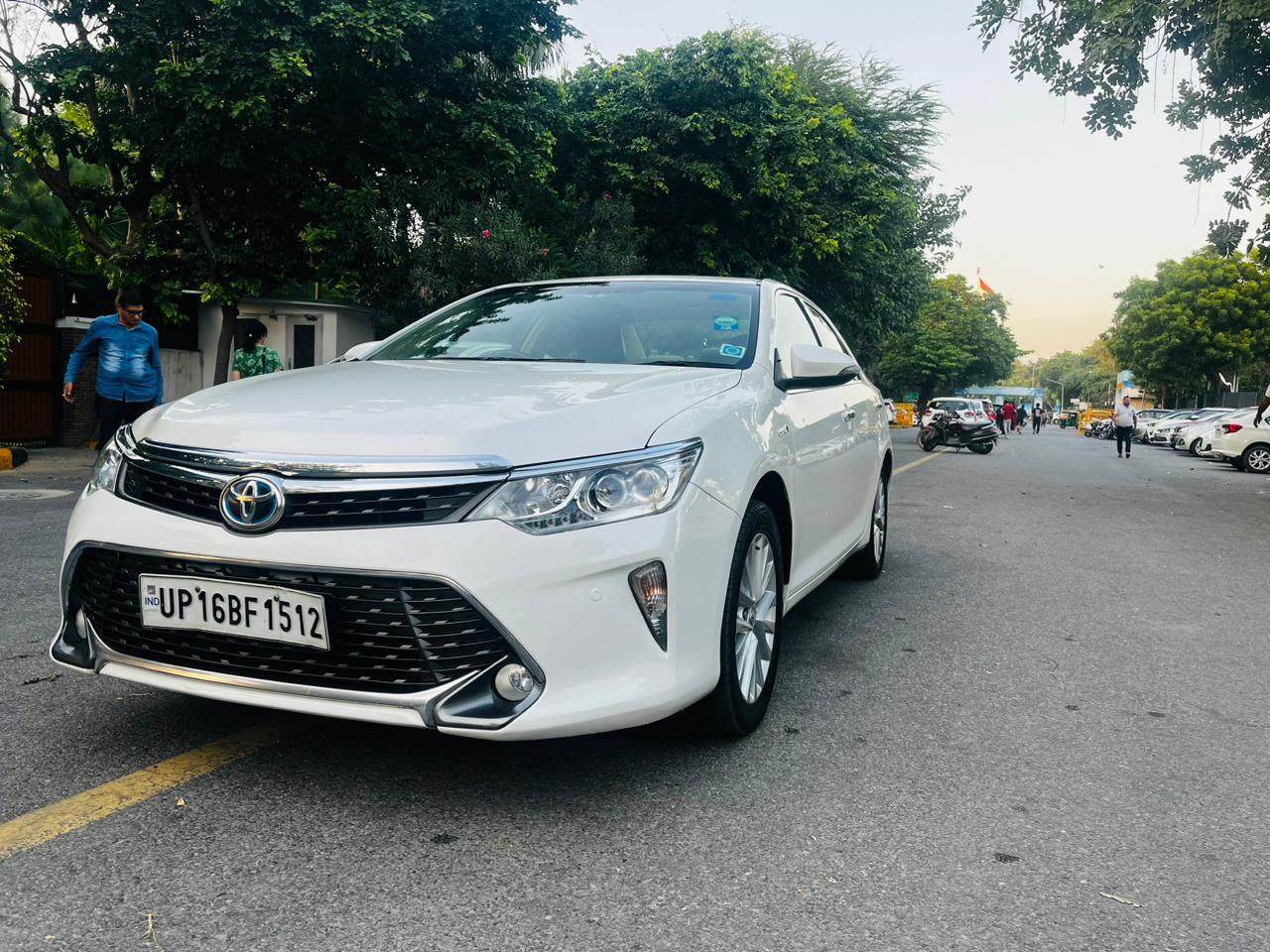 Carz Villa Bank Street, New Delhi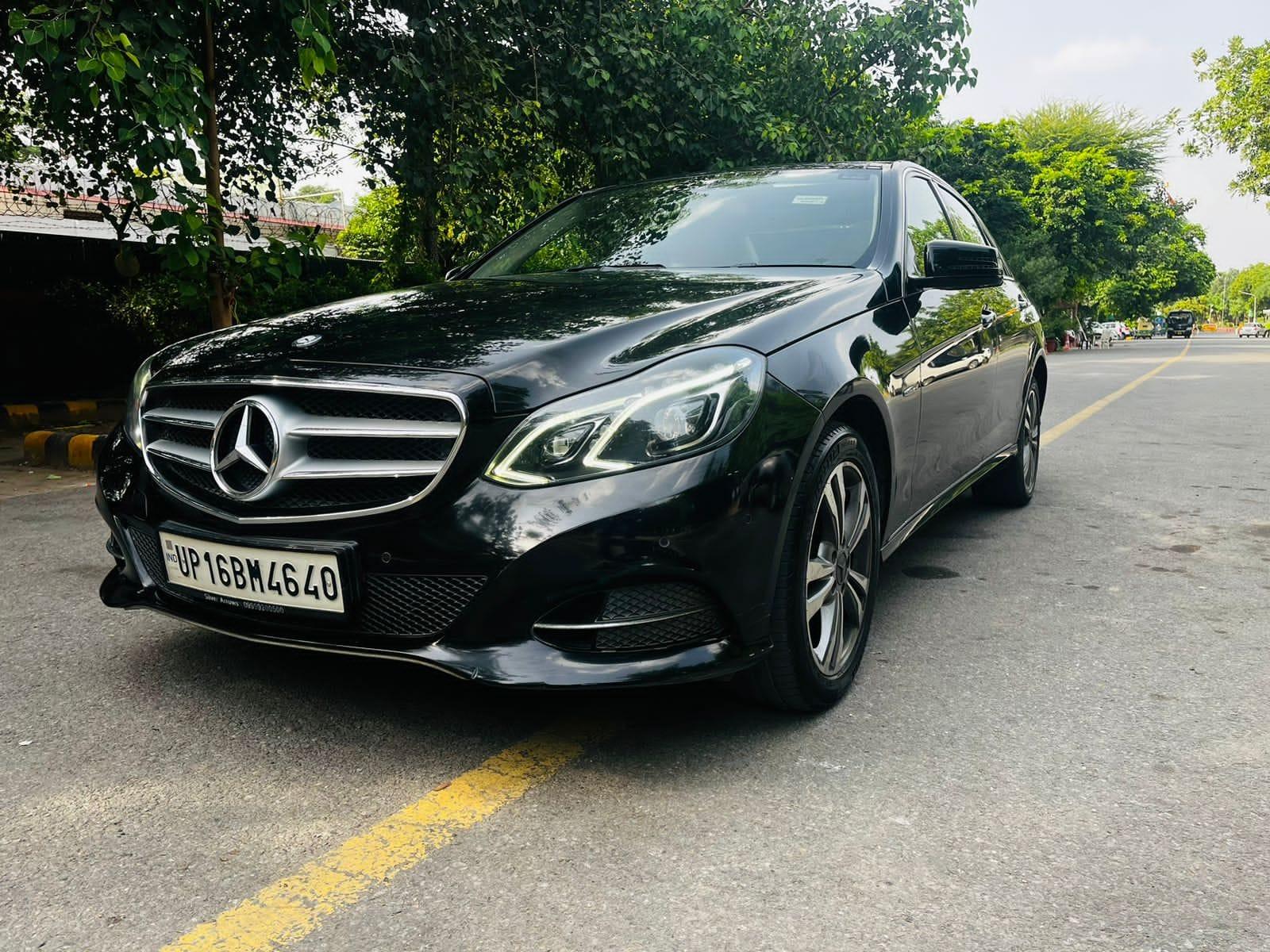 2017 Mercedes-Benz E-Class
Carz Villa Bank Street, New Delhi
Explore More
Latest News

Related Articles