Bajaj Auto and Triumph Motorcycles UK have announced a partnership to jointly develop mid-capacity motorcycles which will be marketed across the world. In a joint statement, Bajaj Auto and Triumph Motorcycles said that the objective of the Bajaj-Triumph alliance is to "deliver a range of outstanding mid-capacity motorcycles benefiting from the collective strengths of both companies". The tie-up however, is a no-equity alliance, and Bajaj is likely to develop motorcycles in the 300-600 cc segment which will be branded as Triumph. Clearly, both Bajaj Auto and Triumph Motorcycles will mutually benefit from each other's strengths and the alliance will become a significant player in the global mid-capacity motorcycle segment.
"We hope to bring to bear upon global markets the individual strengths of the partners including brand position and perception, design and development technology, quality and cost competitiveness and worldwide distribution," the joint statement said. The alliance between Bajaj Auto and Triumph Motorcycles though will not involve any equity, so Bajaj doesn't have a stake in Triumph Motorcycles.
The new global partnership will enable Triumph to significantly expand its global reach by entering new higher volume market segments, especially within the emerging markets across the world. What this means is that the new bikes developed from this partnership will be priced competitively, and in the mid-size segment and will target emerging markets like Asia, South East Asia and Africa, apart from developed markets like Europe and the US. Bajaj will gain access to the iconic Triumph brand, and its great motorcycles, enabling it to offer a wider range of motorcycles within its domestic market and other international markets, the statement added.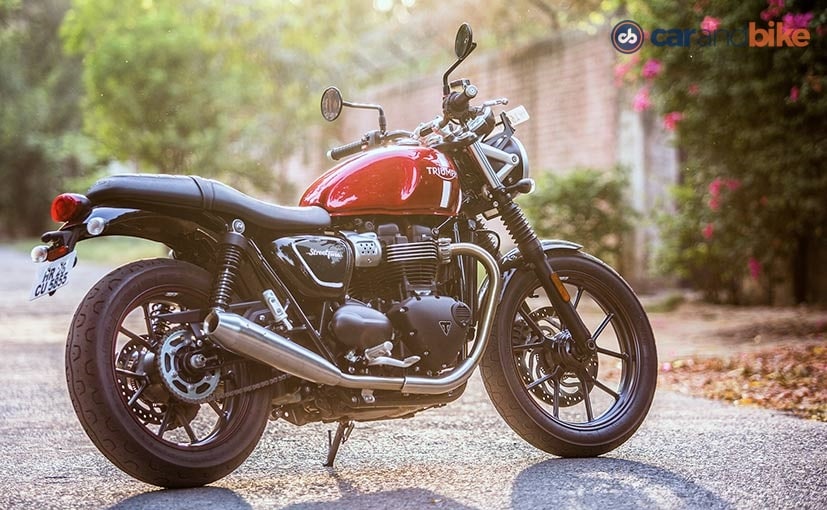 Triumph manufactures a range of high-quality motorcycles in the classic, roadsters, cruiser and adventure segments. Triumph's smallest displacement engine is the 675 cc in-line three engine on the supersport Triumph Daytona, and the classics range starts with the Triumph Street Twin, with a 900 cc engine. A few years ago, Triumph was involved in designing and developing a smaller capacity motorcycle for markets like India, but the project was later shelved when demand for Triumph's existing bikes started picking up in India. Triumph will continue to market the larger capacity bikes in its individual capacity. The Bajaj-Triumph alliance will only focus on smaller, mid-size capacity bikes as mentioned before.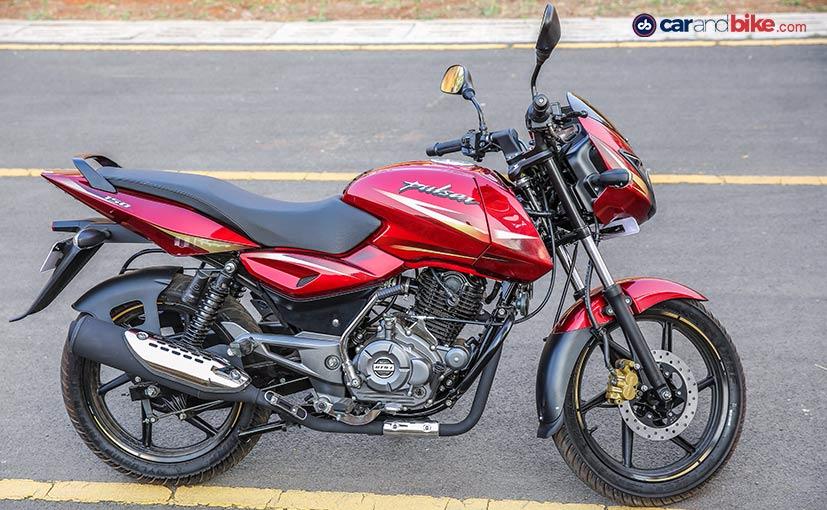 0 Comments
Bajaj Auto, one of India's largest two-wheeler manufacturers, is also one of the largest exporters of India-made two-wheelers across the world. The current range of Bajaj motorcycles start with 100-110 cc commuter motorcycles with Bajaj's largest capacity motorcycle being the Bajaj Dominar, with a 373 cc engine sourced from the KTM 390 Duke. Bajaj Auto's range of motorcycles under the brand names Pulsar, Discover and Boxer are top selling brands in many countries. Bajaj owns 47 per cent of Austrian motorcycle brand KTM, and the latest partnership with Triumph Motorcycles will further cement Bajaj Auto's position as a significant global player in motorcycles.

Also Read: New Products To Be Made By Bajaj, Badged Triumph

This is though not the first time an Indian two-wheeler manufacturer has entered into such a partnership with a reputed European motorcycle brand. India's TVS Motor Company already has an ongoing partnership with German motorcycle manufacturer BMW Motorrad. TVS and BMW have jointly developed the smallest BMW motorcycle, the BMW G 310 R, which is already on sale in Europe and the US.

So far, the joint statement hasn't spelled out the kind of motorcycles that will be developed, but we expect motorcycles in the 300-600 cc segment to be developed under the joint partnership, to be sold not only in India, but also across other markets across the world. And to keep costs competitive, the manufacturing will likely happen at one of Bajaj Auto's plants in India. Just like the Bajaj-KTM alliance, the bikes under the Bajaj-Triumph alliance are likely to be named under the Triumph brand. Unlike the KTM alliance though, Bajaj will have no equity in Triumph. There's no word on when the jointly developed bikes will finally reach production, but our guess is, the first bikes under the joint partnership are at least a year or two away from production.
For the latest auto news and reviews, follow carandbike.com on Twitter, Facebook, and subscribe to our YouTube channel.