Lamborghini has unveiled the Huracan LP580-2 RWD which is all set to make its debut at the LA Auto Show. The RWD Huracan has been on the cards for a while now and it's made to solely appeal to the driving enthusiasts out there.
The rear-wheel drive Huracan features modified bumpers which gives it its unique character and helps us tell it apart from its four-wheel drive counterpart. There are 19-inch wheels that will make its way on the car and they will be equipped with Pirelli PZero tyres that have been specially developed for the car.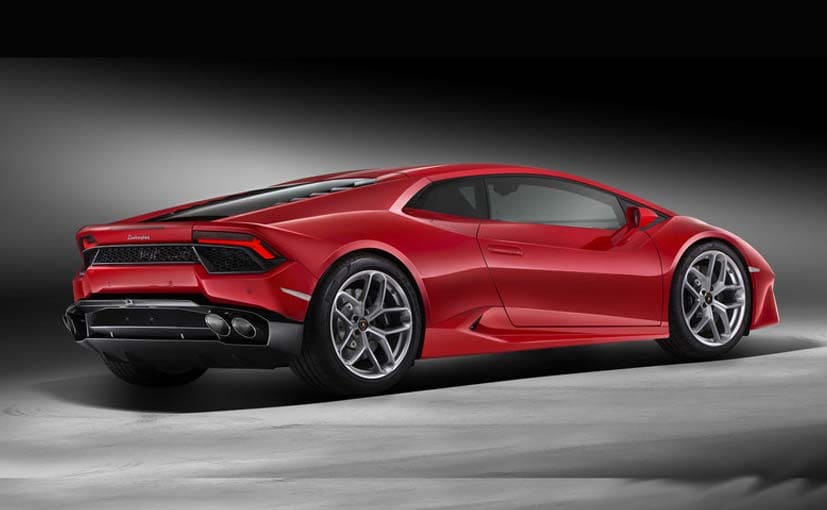 Under the hood is a detuned 5.2-litre V10 engine that produces 580 PS, hence the serial number LP580-2. The RWD Huracan develops a massive 540 Nm of torque. The car has also become 33kg lighter than the standard model and that is because Lamborghini has done away with the all-wheel drive system, so it's lighter and hence has adequate power at its disposal.
0 Comments
You might expect though, that this weight saving might have gotten faster, but no. The Huracan LP580-2 is slower than the all-wheel drive cousin by 0.2 seconds. A dash from 0-100 km/h takes 3.4 seconds and the top speed is rated at 320 km/h. The Huracan LP580-2 has been equipped with a retuned suspension, an improved steering system as well as recalibrated stability and traction control systems.
For the latest auto news and reviews, follow carandbike on Twitter, Facebook, and subscribe to our YouTube channel.