It was back in February 2016 that we first told you that the Lexus brand was making its way to India. In fact, we even brought you an exclusive about the model line-up as well. Brand Lexus is all set to step into the Indian market on 24th of March 2017 and it's been a while, but we've finally seen it making its way into the Indian market. The carmaker will begin its venture with the launch of its hybrid crossover, the Lexus RX 450h, and also the ES 300h sedan. Since then there have been several sightings of different test mules and test vehicle, but we've also brought you an exclusive review of the RX450h which gave you an insight as to what to expect from the car.

Interestingly, the company has already imported 50 to 60 cars into the country but, all will be used to garner interest within dealer principals first, which means that potential customers are now being tapped and test drives for the cars have begun and we hope to get a number on the bookings received by Lexus soon. Check the things you need to know about Lexus RX 450​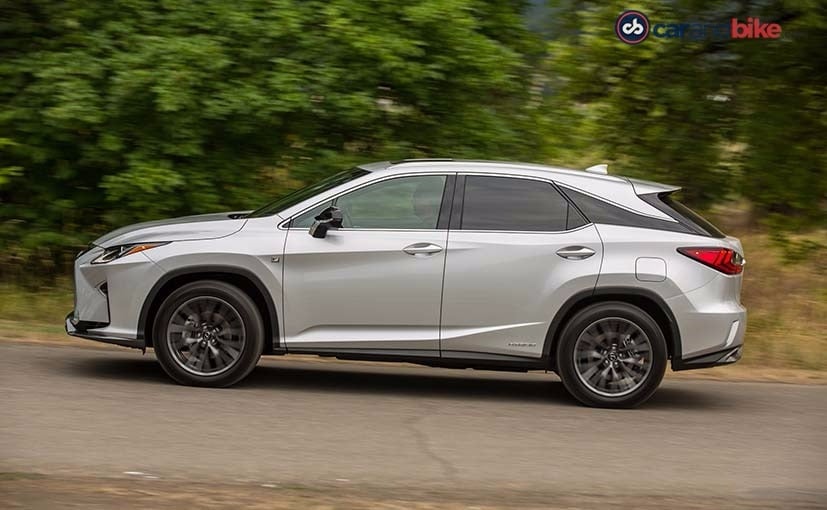 Lexus will have separate showrooms from Toyota but will share service centres

There will be four showrooms to begin with - one in Mumbai, one in Bengaluru and two more in Delhi. The preferred dealership partners for Lexus are the ones who currently have Toyota dealerships and yes, there are going to be separate dealerships as we've said earlier. Lexus and Toyota will however, share the same service network, although there will be a separate bays altogether for servicing the Lexus cars.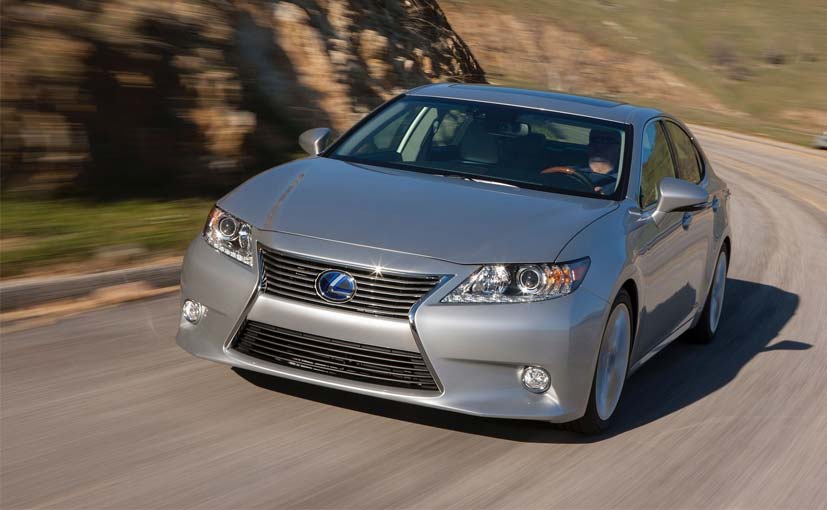 The Lexus ES300h will compete against the likes of the Mercedes-Benz E-Class and the BMW 5 series
0 Comments

As we've already told you that Lexus will begin its innings in India with the launch of the its range of hybrid cars, the Lexus RX450h and the ES300h. The RX 450h is powered by a 3.5-litre V6 VVT-i petrol engine that comes paired to an electric motor and belts out a combined output of 304 bhp. On the other hand, the ES300h gets a 2.4-litre four-cylinder engine which when coupled with the hybrid powertrain gets 200bhp of peak power. While the former will rival the likes of Audi Q5, BMW X3 and the Mercedes-Benz GLC, the Lexus ES300h will compete is executive sedan space going up against the likes of the Mercedes-Benz C-Class, Audi A4 and even the BMW 3 series.

The cars will be direct imports to India and hence will attract import duties. What will be interesting to see here is whether Lexus can grab the attention of the consumers in India. We have to concede that the cars look fabulous and there's a fair bit of clientele for these cars already in the major metros where the showrooms are cropping up. We wait to hear more from the launch as we'll bring you live updates from the event.

For the latest auto news and reviews, follow carandbike.com on Twitter, Facebook, and subscribe to our YouTube channel.