It's been one of the most talked about launches coming from the electric car maker. The Model Y will mark Tesla's entry into the compact crossover segment. It's basically a smaller version of the existing Model X and it was teased at the company's shareholder meeting. We don't know much about the Model Y beside the fact that Tesla wants it to make it a Model 3-size utility vehicle. The only two things that we know about the car is that it will come with falcon wing doors, like in the Model X and that it'll be launched in 2019.
Also Read: Tesla Posts Record Sales In 2017
For the time being though, we have a new sketch of the car and from what we can see, Tesla has very smartly presented an image in a way that we don't see the doors which is why we cannot confirm if it will actually get the 'Falcon Wing' from the Model X. But there's something more, that Musk shared during the meeting. He said, " The Model Y will not have any leather in it, even in the steering wheel....even if it does have a steering wheel." Of course, he joked about it but that does not mean we discredit his comment completely.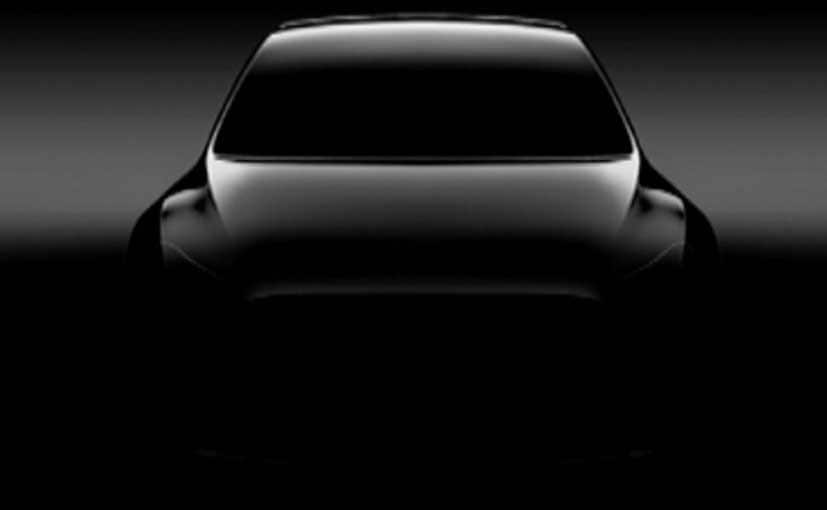 Also Read: Tesla Model 3 Production To BE Ramped Up
Originally, the company had planned to build the Model Y on the same platform as the Model 3, but Elon Musk announced that there's an all-new platform which has been developed for the Model Y.
Also Read: Tesla Model Y Likely To Start Production By November 2019
0 Comments
Considering the popularity of SUVs and compact crossovers in India, the Model Y won't be a bad idea for this market as well. We will be getting the Kona electric car in India by 2019 anyway and most car makers are thinking about bringing in electric SUVs first given the global trend. But Tesla's India entry has been much talked about and though there were hopes of the company making its debut in 2017 and then again 2018, Musk has time and again said that the electric carmaker will come to India when the regulations and time is more favourable.
For the latest auto news and reviews, follow carandbike on Twitter, Facebook, and subscribe to our YouTube channel.