When I was in kindergarten, I remember our teacher telling us to use our imagination and act out a scene from a book. Though I didn't quite understand the idea of the entire exercise, it trained me to have imaginary friends; which, obviously, was not approved of at home.
However, it's this ability to imagine that lets you explore your mind, and bring out the creativie genius in you. I am sure designer Makrand Patil went through the same bit of training to pen down a concept, which, in a way, is outrageous, yet understandable. It's called the Mahindra Komodo Concept, and was a design study undertaken by Makrand, along with his friend Valeriy Dimov, during their final year of graduation in Automotive Design.
Makrand says that the project was affiliated with Mahindra & Mahindra; they started off by researching the brand, which was then followed by market analysis, bench markings and possible competitors.
Naming the car probably would have taken some time since we all know how Mahindra loves to end their car nomenclature with an 'O'. Komodo fit the bill, and also lends a wild side to this car. We think it might have to do something with the lizard.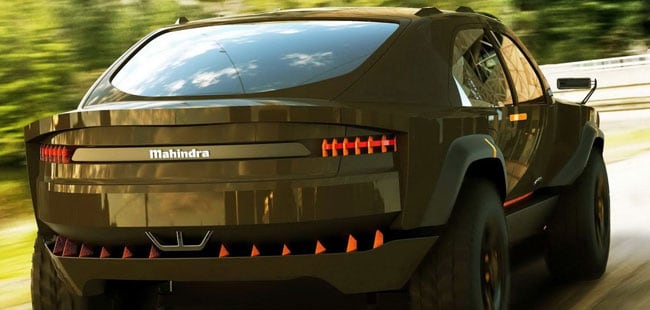 Mahindra has been getting aggressive with their design over the last few years now; case in point, the new-gen Scorpio. However, Makrand says that the Komodo was all about keeping the legacy alive - a legacy that was first started by Mahindra when they produced vehicles under Willy's production line.
That said, one must not forget that things have changed, and cars are not that rudimentary anymore. Hence, it is important that the vehicle possessed an extra touch of luxury, and both, Makrand and Valeriy, stuck to that brief. The result is what you see here - the Komodo - a car that will inherit true off-road capabilities, and also be luxurious at the same time.
When asked about engine specifications, Makrand said, "The Komodo was developed as a product for the near future, hence could be powered by a hybrid diesel engine."
So yes, there will be power at one's disposal, but then what about space inside the car? The total length of the Komodo is around 4800mm, while the width of 1900mm makes it quite spacious.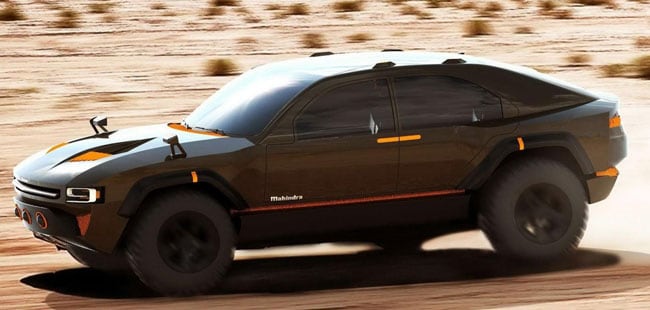 "The goal of making such a concept was something which could compete in the international market and the inspiration for this concept came from the characteristics of Mahindra itself. We wanted to keep the design masculine, sharp, aggressive and elegant at the same time." Makrand explains.
From where I stand, the car looks like the Rally Fighter from the front and the BMW X6 at the rear. Makrand disagrees. He says, "the Rally Fighter aims more towards racing, and the X6 is targeted at city habitats, I would say Komodo as a vehicle should be compared to Land rovers or the Mercedes-Benz G-Class."
0 Comments
This effort hasn't gone unnoticed as representatives from Mahindra met the designer during a presentation that also had Chris Bangle - who is well known for his work as a chief of design for BMW Group. "The verdict was that the concept had interesting elements and was an overall well developed project," says Makrand.
For the latest auto news and reviews, follow carandbike.com on Twitter, Facebook, and subscribe to our YouTube channel.