One of the most iconic figures of our times, her majesty, Queen Elizabeth II, is known for her deep sense of religious and civic duty, but, one thing that many do not know about her is her love for driving cars. As the Queen of England, she has been often chauffeured around in Bentleys and Rolls-Royces for her stately affairs, while for most of her personal daily routine - like going to the Church. The Queen prefers to drive this green Jaguar X-Type Sportwagon and what a sight it is.
According to the recent photos shared by Daily Mail UK, earlier this Sunday, the 91-year-old Queen was spotted driving her Jaguar back home after her Sunday mass at Chruch. Accompanying her was, of course, one of her trusted security personnel in the passenger seat.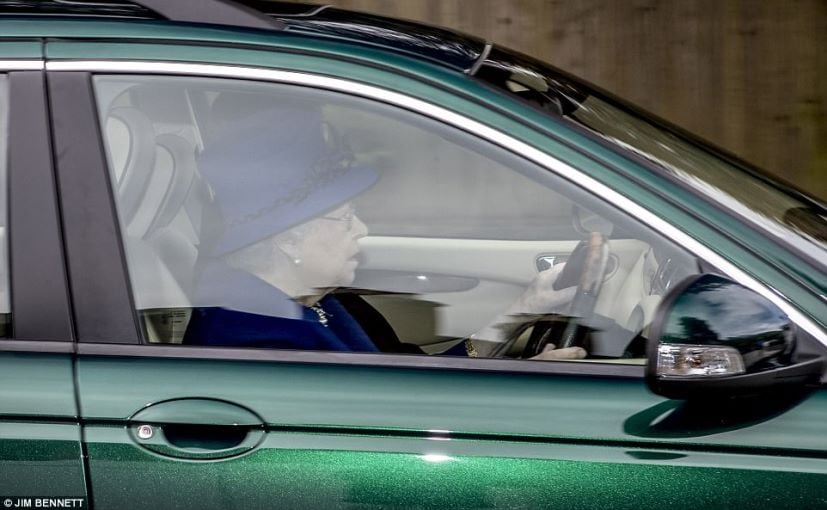 The Queen has been driving since her time in the Auxiliary Territorial Service during the Second World War. Back then she was Princess Elizabeth II and served as a driver and mechanic in the army. There she used to drive the military ambulance. Over the years the Queen has been seen driving several vehicles that include the aforementioned Jaguar X-Type Sportwagon and a Land Rover SUV as well.
While we aren't entirely sure about the specifications of her Majesty's Jaguar, the model, in general, used to come with a 2.5-litre or 3-litre V6 petrol engine with an all-wheel-drive system. The engines were available with either a five-speed automatic or five-speed manual transmissions.
Early this week, her Majesty's husband, Prince Philip, the Duke of Edinburgh announced his retirement. The news has created a serious discussion within Buckingham Palace. That said the Queen has no intentions of doing the same and will continue to reign over Great Britain and its provinces for the foreseeable future.
0 Comments
Image Source: Jim Bennett / Daily Mail UK
For the latest auto news and reviews, follow carandbike.com on Twitter, Facebook, and subscribe to our YouTube channel.