India's newest automotive manufacturer is finally officially in India. Kia Motors showcased its full range at a massive display of design and engineering prowess at the 2018 Indian Auto Expo. And at the center - the brand new Kia SP SUV Concept making its global debut! The Kia SP Concept is an SUV concept that is roughly similar to the Hyundai Creta in size and will most likely be based on the same platform and get the same internal bits as its Hyundai counterpart does. The Kia SP SUV concept will see a production version sometime next year when Kia Motors India officially starts production and sales of its cars in mid-2019.
The SP SUV concept - showcased here in a bright orange and white combination (white and a bright pastel color seems to be the theme at the 2018 Indian Auto Expo) is quite the looker. It gets the Kia family grille that has been enhanced and made even more aggressive. The SP SUV concept also gets a set of new edgy headlamps that have two design elements - on top a slimmer edgier running light and a larger illumination element on the bottom - that is flanked by the grille. At the rear, the SP SUV concept is somewhat similar to the likes of the Creta and also takes inspiration from the Sportage SUV in terms of the tail light design.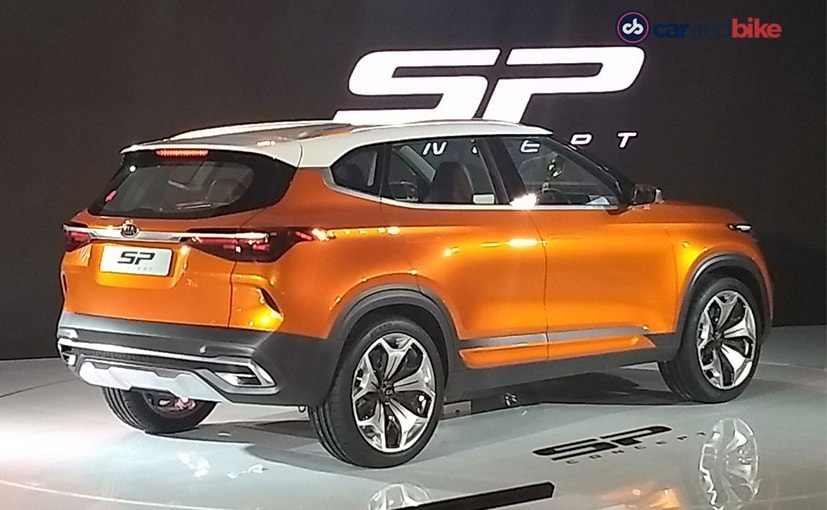 0 Comments
The SUV also features wide wheel arches with large wheels, a typically SUVesque skid plate design on the front and rear bumper. The SP SUV concept also features a two tone design that doesn't look forced on and looks like it was a part of the design process. The SP Concept - when it makes it to production soon - will go up against the likes of the Hyundau Creta and the Renault Captur. Expect it to get the 1.6-litre diesel engine and the new 1-litre direct injection motor used by Kia globally
For the latest auto news and reviews, follow carandbike on Twitter, Facebook, and subscribe to our YouTube channel.