It was yet another day in the office, spending hours in front of a glowing laptop screen, scouring for stories when I received a mail which said, 'Triumph Motorcycles UK and Bajaj Auto India Announce New Partnership'. This was the exact subject of the mail. Woah! That came out of nowhere, was the first thought. In this digital world, where there are hardly any secrets, especially in the automotive industry, which at times, proves to be leakier than a leaky faucet, Bajaj and Triumph managed to keep this partnership shrouded in secrecy. No murky details, no speculation, just a short, crisp press release. Well played, Bajaj and Triumph. There was not even a whiff of this partnership brewing, with the exception of Rajiv Bajaj mentioning in a press conference that Bajaj is going to make a big announcement soon.
An interesting fact; Triumph Motorcycles India's current MD and CEO, Vimal Sumbly earlier used to work with Bajaj Auto before joining Triumph. I am just saying! You, the reader, is free to draw all sorts of conclusions.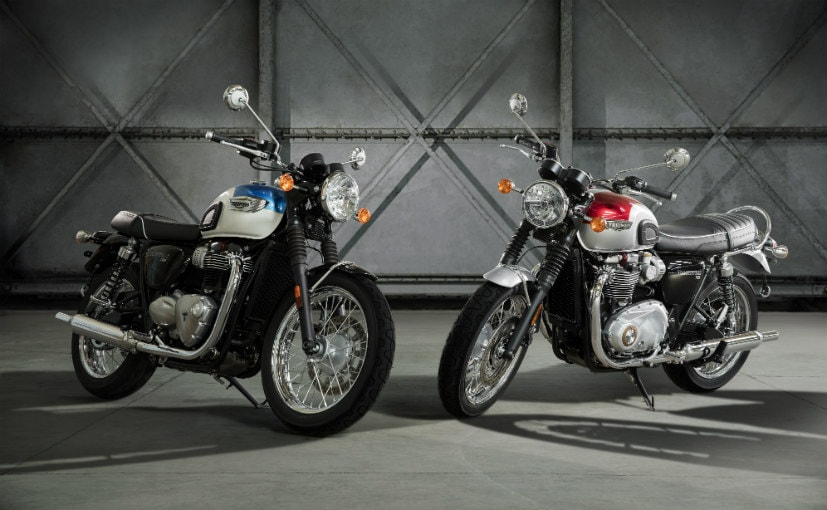 (A 350 ccTriumph Bonneville could be a rather good idea)
Also Read: Bajaj and Triumph Announce Partnership
The simple idea is to derive mutual benefit from each other's strengths. Triumph is a global bike maker with cutting edge R&D along with top-notch technology. Triumph makes almost all sorts of motorcycles such as modern classics, roadsters, ADVs, cruisers and a sportbike as well. On the other hand, Bajaj is a company which has a finger on the pulse of the Indian two-wheeler buyer. With its wide reach and even wider product portfolio, Bajaj is currently the 4th biggest two-wheeler maker and one of the biggest two-wheeler exporters in India, if not the biggest. Bajaj is aware of the fact that it is the middleweight segment which has the biggest potential in India. There are hardly any models which fill the gap between 300 cc and 500 cc (not counting the Royal Enfield bikes). And that's where the volumes will be, in the near future.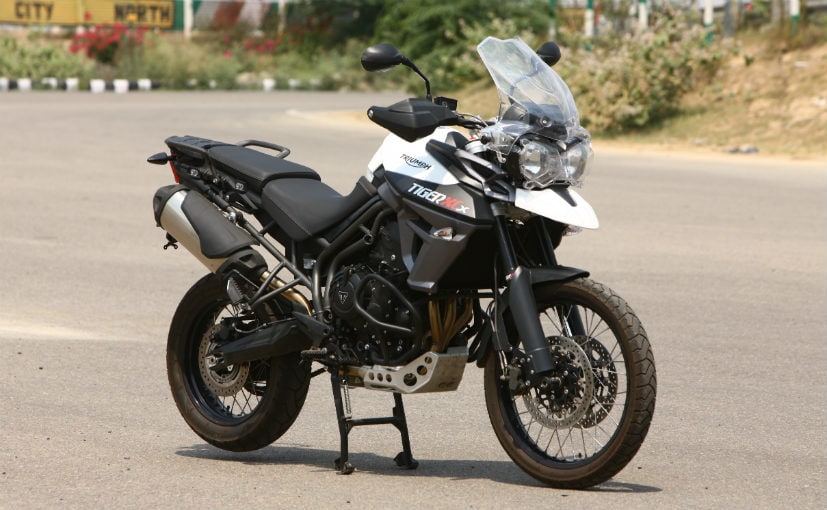 (A smaller capacity Triumph Tiger could work like a charm)
Triumph will look to make mid-size motorcycles in India at a reasonable cost and then piggyback on Bajaj's presence in world's leading emerging markets such as Latin America, South-East Asia and sell its mid-capacity products globally. Yep! That is Bajaj and Triumph's evil plan to dominate in the 300 cc- 600 cc space. Oh! and did you know Honda is also planning a model for India, in the same space? The competition has already gotten fierce. In our dear Prime Minister Narendra Modi's words, 'Acche Din aane waale hain;.We just cannot wait for the same. (Also Read: Honda Might Launch A 300 cc- 400cc two-wheeler in India)
With Triumph's expertise and diverse portfolio and Bajaj's knowledge of the Indian market along with its low-cost, high margin model of operations, here are a few motorcycles that we would love to see coming out of this partnership.
(Please note that is just a work of fiction, thoughts of a tired, drowsy mind and figment of an overactive imagination)
1. Triumph Tiger 400: Just imagine! A Bajaj Dominar sized, 400 cc adventure motorcycle, making 40-50 bhp or so and costing ₹ 2.5-3 lakh or so? I am already licking my lips at that prospect. At present, the only option in this price/specifications bracket is the Royal Enfield Himalayan, which could do with some competition. Come on Bajaj-Triumph! Make this happen!
2. Triumph Bonneville 350: Yes! A 350 cc modern classic. Something that will take the fight straight to Royal Enfield. Plus, Bajaj-Triumph can always offer different iterations of the 350 cc Bonnie such as a tourer and a scrambler et al. A price of ₹ 2 lakh would work very well. Royal Enfield will finally have some competition for its 350 cc motorcycles.
3. Triumph Thunderbird Storm 500: Triumph has some heavy-duty cruisers in its portfolio like the Thunderbird Storm and the Rocket III. At the opposite end of the spectrum are Bajaj's cruisers, the Avenger 220 and the Street 150. Why not have a Triumph branded cruiser made by Bajaj, with a 500 cc parallel-twin? Maybe the engine power output could be kept at 50 bhp and the price could be around ₹ 3.5 lakh. That should definitely be on the cards for Bajaj and Triumph.
0 Comments
There you go! We have listed out some of the possible (in our imagination) motorcycle models that might be a result of this partnership. And if ever, either of these bikes do happen to see the light of the day, the author of this story will land up at Bajaj's or Triumph's doorstep to collect royalty fees. You bet I will!
For the latest auto news and reviews, follow carandbike.com on Twitter, Facebook, and subscribe to our YouTube channel.