The iconic Ford Mustang has gained the title of the best-selling Sports Coupe in the world for the fourth year in a row. Ford has sold 113,066 units of the Mustang in 2018 grabbing a market share of 15.4 per cent in the global sports car segment. Sales are partially attributed to the Bullitt limited edition which according to the folks at Ford, is one of the hot-selling models in the range. According to a report published by IHS Markit, the Mustang has also remained the best-seller in the Sports Coupe segment in the United States.
Also Read: Ford Mustang Is The Best-Selling Sports Coupe In The World
71.62 Lakh *
On Road Price (New Delhi)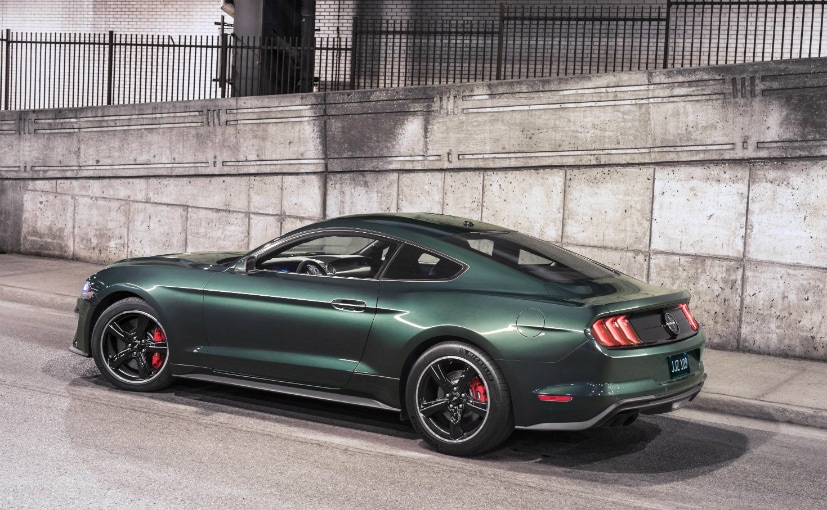 According to the folks at Ford, the Bullitt limited edition is one of the hot selling models in the Mustang range.
Speaking about the success of the model, Jim Farley, President- Global Markets, Ford said, "We broke the mold when Ford launched the Mustang 55 years ago. Nothing says freedom, the wind in your hair and the joy of driving like Mustang; it's an icon. The roar of its V8 on a spring day, there's nothing better. No wonder it's the most popular sports coupe in the world."
Also Read: 2019 Ford Mustang Shelby GT350 Revealed
0 Comments
The Ford Mustang has been critically acclaimed as one of the best American muscle cars which also handle well. Ford sells the Mustang in 146 markets across the globe. Since 2015, Ford has sold more than 500,000 units of the sixth-generation Mustang. In the international markets, the Ford Mustang is sold with three engine options- a 2.3-litre Four-Cylinder Ecoboost engine, a 3.7-litre V6 motor and the range-topping 5.0-litre V8 engine. In India, only the top-spec Mustang is sold with the 5.0-litre V8 engine under its hood which develops 396 bhp at 6500 rpm and 515 Nm of peak torque at 4250 rpm.
For the latest auto news and reviews, follow CarandBike on Twitter, Facebook, and subscribe to our YouTube channel.