Tyre Industry major, JK Tyre & Industries Ltd. has announced its results for Financial Year ending March 31, 2020 as well as the last quarter of the same year. Talking about the latter the Coronavirus pandemic has had a serious impact on revenues which stood at ₹ 1,794 crore down from ₹ 2,703 crore seen in the same period in the previous year. Operating profit too went down from ₹ 271 crore to ₹ 215 crore, a drop of more than 20 per cent. Net Revenue for the year ending March 2020 were at ₹ 8,753 crores while Operating Profit for the year was ₹ 1,016 crores, down 15 per cent from last year. Profit after tax was ₹ 141 crores, down from ₹ 170 crore recorded in FY2018-19.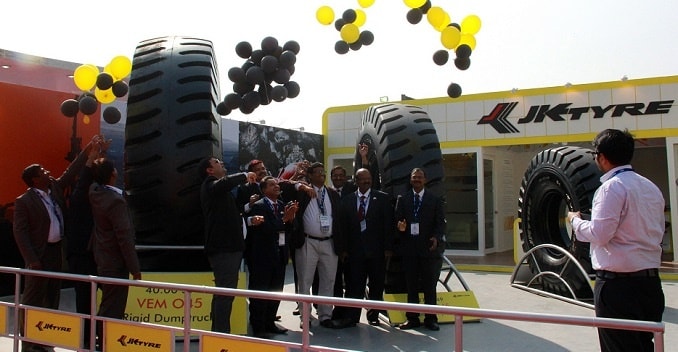 JK Tyre exports registered a growth of 37 per cent in FY2019-20
Dr. Raghupati Singhania Chairman and Managing Director of the Company said, "Tyre industry has been facing a downturn before the current pandemic, which further aggravated the situation posing unprecedented challenges. As a consequence, both the commercial and passenger segments have been severely impacted. Despite this, the Company posted higher sales in passenger car and 2-3 wheeler segments. In addition, exports registered a growth of 37% with renewed focus".
Also read: Coronavirus Pandemic: JK Tyre To Make Hand Sanitizer To Help Fight COVID-19
The company is taking several measures to reduce fixed costs across all activities
0 Comments
The Indian rupee weakening significantly towards the end of the Financial Year 2019-20 also had an impact on the earnings, according to the company. It is now taking several measures to reduce fixed costs across all activities. The plants have already resumed operations and the company says it is working to streamline processes, and sales to ensure sustainable growth and improved profitability.
For the latest auto news and reviews, follow carandbike.com on Twitter, Facebook, and subscribe to our YouTube channel.