Maruti Suzuki India today announced that it will be setting up Automobile Skill Enhancement Centres (ASEC) in India in the next three months. The company will set up these centres at the 15 Government run Industrial Training Institute (ITI) across 11 states in the country. The company inaugurated the first of these 15 ASECs at ITI Nizamuddin, Delhi and the remaining centres will come up in other cities by the end of August 2017. With these ASECs the company aims to skill 30,000 youths for workshop jobs in the next 5 years under their new corporate social responsibility (CSR) initiative 'Skill India'.
This is not entirely a new initiative by Maruti. Back in 2015, the company had already initiated specialised courses at ITIs in PUSA (Delhi), Dhoraji, Rajkot and Tollygunge, Kolkata. Maruti Suzuki India will be investing about ₹ 6 crore in these 15 Automobile Skill Enhancement Centres, which will be equipped with state-of-the-art workshops to offer practical training in automobile service and repair to students. The company will be providing the latest Maruti Suzuki vehicles for this programme and the students will learn to work on these machines with modern-day service tools and equipment. In fact, these centres will have special trainers appointed by the company, along with existing ITI teachers who will get special training to teach the courses.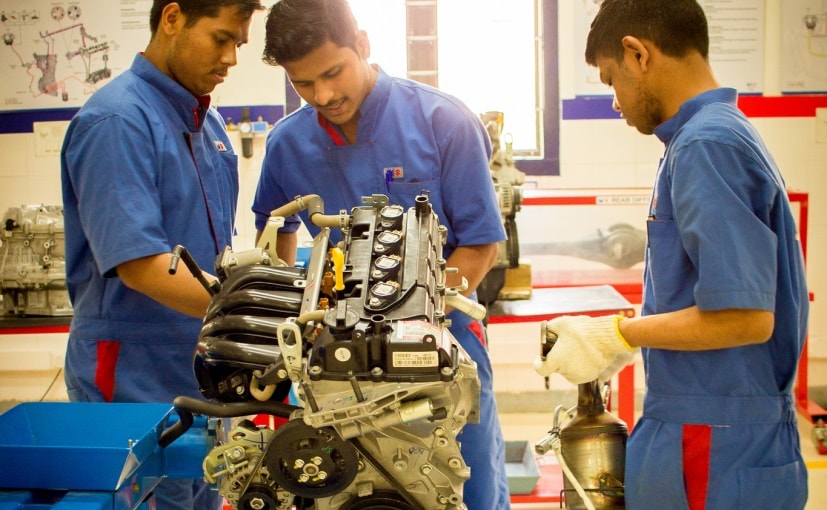 Inaugurating the new ASEC and 'Auto Body Paint' and 'Auto Body Repair' course at ITI, Nizamuddin, Kenichi Ayukawa, MD & CEO of Maruti Suzuki said, "India's automobile industry is growing steadily, and technology and features are being upgraded at a rapid pace. There is need for skilled people to service and maintain these automobiles. At the same time, India has a large pool of young people who have to be trained for the job market. It is estimated that the automobile industry will be ready to employ 125,000 skilled technicians at workshops in the next five years. By partnering with I.T.Is our mission is to train 30,000 youth and help them become employable in workshops, thus leading a better life."
0 Comments
The remaining 14 ASECs will be coming up at ITIs in Varanasi, Amritsar, Patiala, Gorakhpur, Jaipur, Udaipur, Ambala, Solan, Coimbatore, Shillong, Pune, Meerut, Hyderabad, and Indore. In recent years, the Company has partnered with 110 ITIs across the country. The company claims that annually, 6000 students benefit from their outreach programmes, upgrading their skills and making them job-ready.
For the latest auto news and reviews, follow carandbike on Twitter, Facebook, and subscribe to our YouTube channel.