You Can Buy These Used Entry-Level Hatchbacks Under Rs. 4 Lakh
We look at a few entry-level hatchbacks priced under the Rs. 4 lakh bracket, powered by a petrol unit, but not older than five years.
Highlights
Used entry-level hatchbacks are available in excess in the market.
It makes for the perfect first-time buy.
Decent features, and ample cabin space makes up a decent deal.
The used car space in India is a lucrative market, and certainly a thriving one. Not only does it cater to a range of buyers with a variety of options in different configurations to choose from, but it also gives enough leverage for someone to own a vehicle of their own without splurging on a newer model while receiving just about similar elements. As an alternative to buying an outdated vehicle, which has been around for more than a decade with archaic design, and features, the used car market is full of newer models, at lowered rates and in pristine condition that is packaged comprehensively with features that you would find in any other car of today. So, we look at a few entry-level hatchbacks priced under the Rs. 4 lakh price bracket, powered by a petrol unit, but not older than five years.
2017 Tata Tiago Revotron XT
The Tata Tiago was first introduced in the Indian market in 2016, and since then, has been one of the best-sellers for the company in the hatchback category. However, it underwent the knife and came out with a nip & tuck that enhanced not only its looks but also expanded its features list to make it a compelling prospect. However, the pre-facelifted Tiago was the first product under the Impact Design 2.0, which kickstarted the company's new design language, as well as changing the market perception of the brand. The design was a stark contrast from the typical Tata cars that were manufactured earlier, but also received inputs from the company's design centres located in Coventry, Turin, and Pune.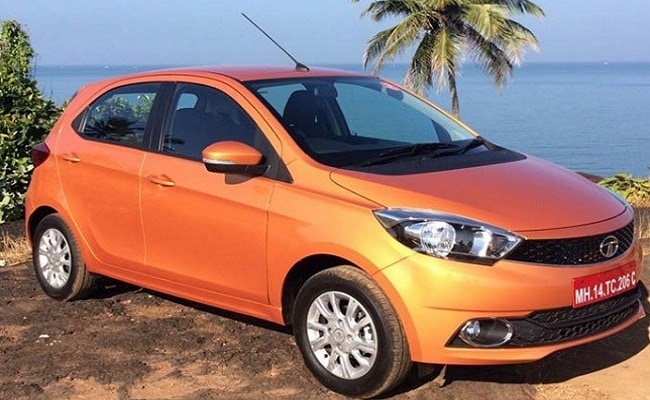 This was also the first car to feature the new honeycomb grille with a chrome 'Humanity Line', which then dribbled to forthcoming products from the Indian carmaker. The interior was also tidied up with improved plastics, and of course, more advanced features that lacked in the segment, at the time. The heart nestled both petrol and diesel powertrain in both manual and automatic transmission. The variants were also quite well-specced and offered a number of features that only existed in higher models. The XT trim in its petrol form configured with the manual gearbox was one of the most value-for-money offerings in the line-up as it came equipped with body-colored ORVMs and door handles, premium upholstery as standard, electrically adjustable ORVMs, rear parking sensors, and a Harman music system.
Price now: Rs. 2.23 lakh – Rs 2.37 lakh
KM done: 55,000km - 65,000km
2017 Honda Brio VX MT
Honda Cars India pulled the plug on its entry-level hatchback, the Honda Brio, back in 2019, as it could not generate enough sales, even though it received a facelift in 2016. What worked against the Honda Brio, was the increasing trend towards SUVs and sub 4 metre sedans, which were not only affordable but also packed in powerful engines. However, this trend wasn't only restricted to India, as the global markets underwent a similar transition as people preferred bigger models, with enhanced features.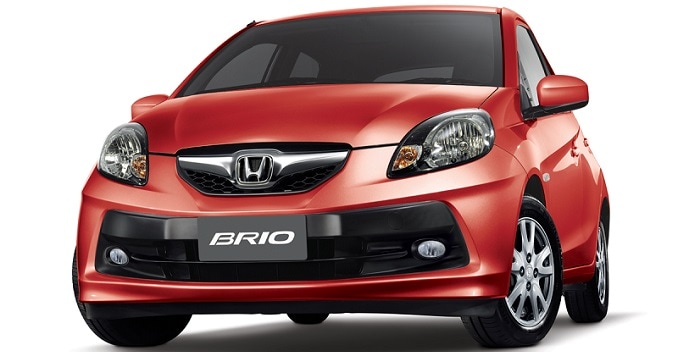 Nevertheless, the Brio stood its ground despite other cars in the segment improving on certain things, Honda boasted on its driving dynamics, small footprint, and low cost of ownership. The car retained the 1.2-litre i-VTEC petrol engine from earlier, with a similar power figure of 88bhp and 109Nm of peak torque, mated to both manual and automatic gearbox. The one that we recommend is the VX MT variant, as it packs in enough features that would be suitable for a first-time owner, who won't succumb to gimmicks.
Price now: Rs. 3.09 lakh – Rs. 3.28 lakh
KM done: 25,000km - 35,000km
2017 Hyundai Eon Era +
The Hyundai Eon was the first real challenger to the mighty Maruti Suzuki Alto, as it entered India in 2011, on the back of its fluidic looks and attractive interiors. Not to mention, that it also brought along Hyundai's 1.0-litre, 3-cylinder engine from its updated Kappa II family, and was also the first in the country. The downside however was that this engine lacked the low-end grunt and so had to be switched between gears to get anything out of it. However, it possessed low NVH levels, with a well-refined petrol unit that got a bit of additional but instantaneous power.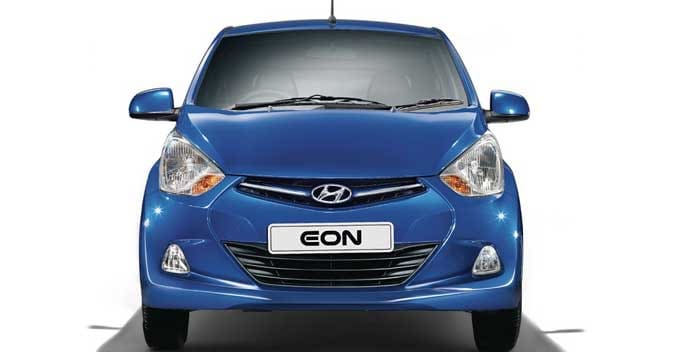 The Eon was eons ahead of its competition, in terms of its looks, spacious cabin, and a well-rounded petrol engine that packed in enough punch to compensate for its shortcomings. Besides, it was priced within budget, and offered one of the most powerful AC units, back in the day, since it was respectably fuel-efficient. The mid-level Era+ trim chrome application on the front, unique set of lamps, a trendy spoiler along body-colored bumpers. The interior was also well packed with many storage units like cup and bottle holders, even the pedal space and dashboard received an exclusive design.
Price now: Rs. 2.23 lakh – Rs. 2.37 lakh
KM done: 35,000km - 40,000km
2018 Renault Kwid RXT
The Renault Kwid is worth a look if you are after a small hatchback that has a touch of flair about it. It is easy to drive, has good all-round visibility and the spacious cabin makes it a compelling first buy, even in the used car space. For urban, and even rural driving, the Kwid is one of the most preferred choices of wheels among the more prevalent budget option. The pre-facelift version edges on being a better all-rounder with a more sophisticated gearbox and more equipment as standard. The design wasn't exactly subtle as it had ample chrome elements across its face and rear but never came across as unpleasant. The SUV-like road presence certainly adds to its overall appeal and was also one of the reasons for its high sales figure.
The interior also was polished enough for the new age buyer, adding a few noteworthy features that would make the variants more worthwhile. A rear parking camera with the display was a first in the segment, and really started off with the culture of offering high-end features in affordable cars. The 2,422mm of wheelbase was not only class-leading but also liberated enough space for rear passengers, which tipped in Kwid's favor. We would suggest the RXT variant of the Renault Kwid as it is a feature-laden trim with a high resale value.
Price now: Rs. 2.09 lakh – Rs. 2.21 lakh
KM done: 25,000km - 35,000km