Maruti Suzuki India (MSI) has recently crossed the 2000 sales outlet mark in India. This includes the company's total sales network - Maruti Suzuki dealerships, Nexa showrooms, and Maruti Suzuki True Value. The company has consciously ramped up its sales network in the last five years to grow from 1100 outlets to 2000, thereby nearly doubling its sales network in the country. This means that the company has introduced around 200 sales outlets every fiscal year in the last five years in India. In comparison, rival Hyundai has 475 dealerships and more than 1,226 service points across India, whereas home-grown automaker Tata Motors 597 sales outlets across India, while when you factor in the company's overall sales and service outlets (including commercial vehicles) the figures goes above 6,600 outlets..
In the past five years, Maruti Suzuki India has strengthened its footprint in the country from 800 cities to 1643 cities, doubling its reach to customers from different tiers. This means in the past five years, the company has been expanding its reach to 100 to 150 cities on an average per year. Moreover, the company has announced that it is on course to meet its target of 4000 outlets by 2020. This expansion includes, existing Maruti Suzuki channel, Nexa, Commercial and True Value outlets. In fact, this target is in line with the company's strategy to sell 20 lakh (2 million) units by the year 2020.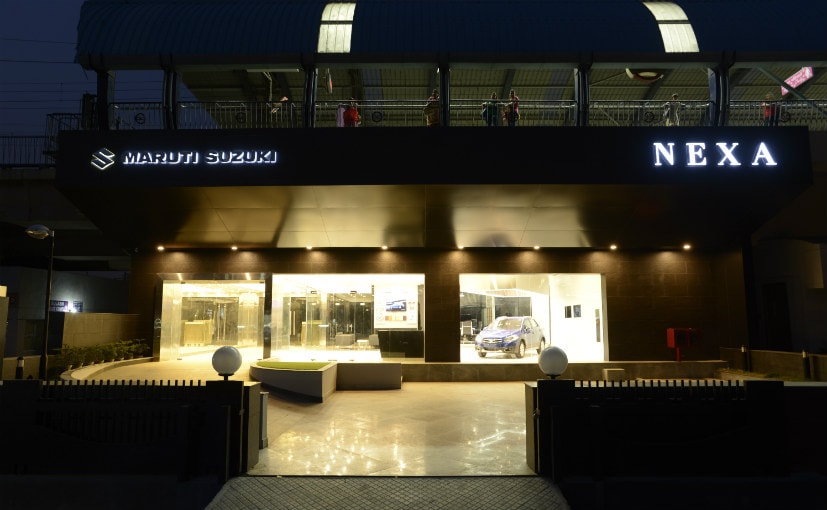 Maruti Suzuki India will have 250 Nexa Showrooms in India by End of the Fiscal Year
In addition, the company's premium retail chain Nexa, which sells the S-Cross, Baleno, Ignis and now the Baleno RS as well, is set to grow to 250 outlets by the end of this fiscal from 127 last year. The company had 222 Nexa outlets in India by February 2017 and is currently present in 136 cities.
0 Comments
Talking about the sales network expansion a company spokesperson said, "In recent years just as the company has introduced new models in new segments, the company has also consciously expanded its sales outlets, introduced new channel to reach out to new set of customers through NEXA. Marching towards its medium-term goal of attaining 2 million units in 2020, the company will take the total network tally to 4000 by 2020. This includes a 360-degree expansion across all formats, existing channel, NEXA, Commercial and True Value. Our aim will be to be closer to customers."
For the latest auto news and reviews, follow carandbike.com on Twitter, Facebook, and subscribe to our YouTube channel.