Bajaj Auto concluded its first-of-a-kind 'Festival of Speed' national level race competition in Chennai's Madras Motor Race Track (MMRT) on April 16, 2016. The event that commenced last month was specific to Pulsar owners and saw Saad Gaibi from Pune emerge as the champion for the maiden year. A total of 36 Pulsar RS 200 winners from Delhi, Mumbai, Pune, Hyderabad, Chennai and Bangalore made it to the grand finale at MMRT.

Also Read: Bajaj Pulsar Festival of Speed From March 5
Saad Gaibi was awarded the Pulsar cup for his victory at the event and was received a cash prize of ₹ 1 lakh. Following closely was Jonathan Johnson from Hyderabad, who finished as the first runner up and was awarded a cash prize of ₹ 50,000. The third runner - Yuvraj S and was awarded a cash prize of ₹ 25,000. All 36 participants were provided with a day long professional training at MMSC, in addition to the all-expense paid trip.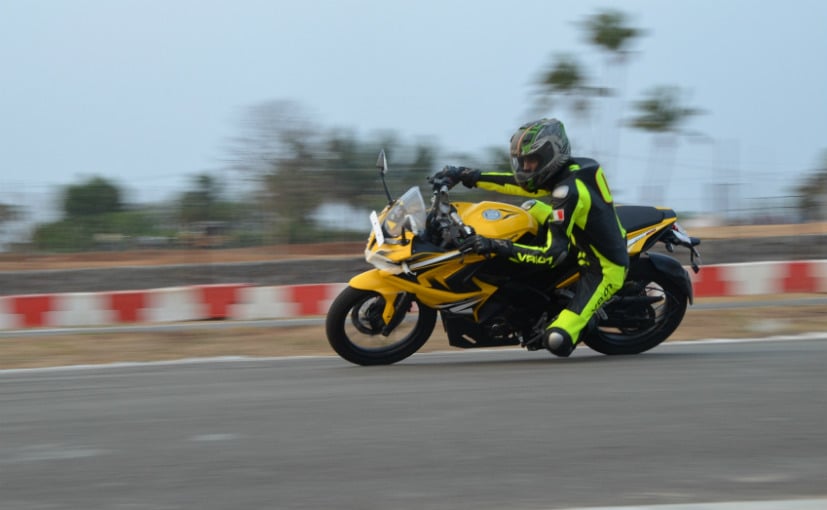 The grand finale of the Pulsar 'Festival of Speed' saw some enchanting performances by singer Benny Dayal, along with DJ performances. There were also exciting activities that fans could participate in, like the adventure zone with bicycle motocross, skateboarding and dirt racing. The stunt riding team - Ghostryderz also ensured to put up a show at the finale.
Commenting on the conclusion of the unique event, Sumeet Narang, Vice President, Marketing, Bajaj Auto said, "We extend our heartiest congratulations to the winners of the first ever Pulsar Cup. Pulsar is about performance and speed and the Pulsar festival of Speed has been able to bring out the essence of the brand through this multi city high energy engagement activity. The event was a huge success with both the Pulsar racing enthusiasts and youths across the cities.
He further added, "Pulsar is the market leader in the sports segment and it's our endeavour to evolve the landscape and keep raising the bar for customer engagement. Pulsar is a highly acclaimed brand and we wanted to create an exciting platform that provided our patrons with the ultimate racing experience."
0 Comments
With sales of the Pulsar series going strong across different segments, Bajaj Auto will soon expand its flagship family in the higher capacity space. The bike is expected to introduce the much talked about CS (Cruiser Sport) 400 later this year. The new flagship from Bajaj will be its most powerful ever, sharing several components with the KTM Duke 390, but is expected to get a competitive price tag somewhere close to the ₹ 2 lakh mark.
For the latest auto news and reviews, follow carandbike.com on Twitter, Facebook, and subscribe to our YouTube channel.