Citroen C3 Hatchback Review: Bonjour Little Hatch
B-Segment offer with crossover and SUV cues, that's big on space and style. It has been built on a budget, but seemingly smartly so. Is it great value? And how does it drive? Siddharth has tested both the petrol engines on offer to bring you a comprehensive review.
By Siddharth Vinayak Patankar
1 mins read
Published on June 15, 2022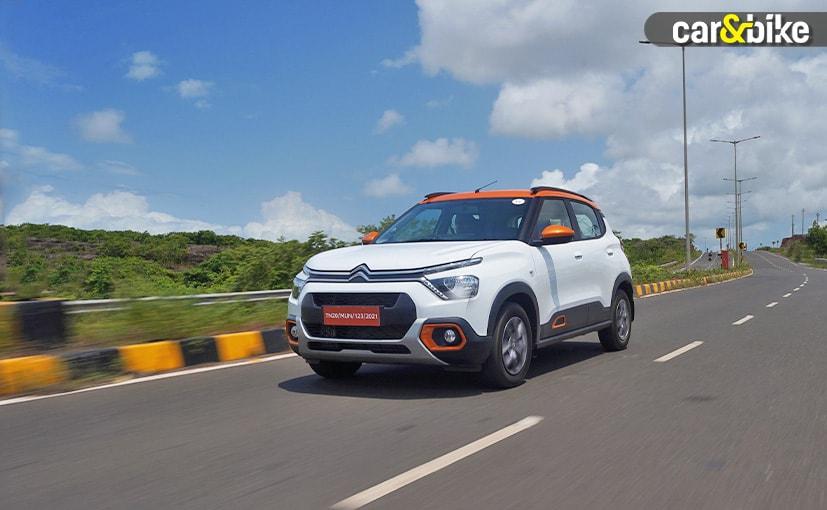 Is the new Citroen C3 a hatchback, or a crossover, or an MPV, or a subcompact SUV? The answer is yes. Well not officially anyway but that's the play from the French carmaker. Its logic is that the C3 is globally the name it gives its B-Segment hatch, and so given its volumes model in India is also a B-hatch, voila - the Citroen C3 it is! But it is intended to take on a slew of entry models - across segments - and so it has a mix of attributes from all those very segments.
Also Read: Citroen C3 Launch Date Announced
Now are you catching on? So now you know why it looks SUV-like but does not have the 'Aircross' suffix to its badge. Who knows, the C3 Aircross may yet follow (wink, wink). I reckon it will be a 7-seat MPV and then that subcompact SUV that will come next on this SmartCar platform from Citroen.
Watch Detailed Video Review Of The Citroen C3 Hatchback
The Citroen C3 is the first of those three cars promised to India and a few more markets. They will all use the same platform -largely the same drivetrains, while offering (sub)compact cars across body styles - all a part of the 'C Cubed' strategy the company set into motion when it first entered India. That it is now a part of Stellantis only enhances the possibilities of increasing model offerings on the Smartcar platform, which in turn could only mean greater economies of scale. You see it's the same playbook that Renault adopted with the Kwid - SUV-like styling in an entry-level hatch. I am in sunny and humid Goa to test the car. And I have both engine variants. But first to the topic I love the most - design!
Citroen C3 Design
Platinum grey and zesty orange, those are the two roof options that you can get. When it comes to colour options you get to choose between silver, white, grey, and orange. Now when it comes to customising the car, because of the sort of younger audience that Citroen wants to look for, there's going to be lots to play with. There will be 56 customisation options according to the company from the word go, and 70 accessories that you can configure. Now if you don't want to do that yourself, Citroen is offering three packs customisation packs that come factory fitted. There's Vibe, Energy and Elegance. So that's the kind of play the company has here in terms of making the car really individual in terms of styling.
It is very Citroen in its face, you've got that absolutely unmistakable design language with the split headlamp and the DRLs, which have the chevron pattern. It's something that got established with the C5. At the rear, the car does tend to look like many others because you know this sort of chunky rear SUV looking crossover stance - you've seen that in so many cars right from the Kwid upwards. But that probably is intentional because they want you to think of this as an SUV. We're not calling it one because it isn't it is going to be positioned as one. It's a hatchback with all of these cues, the cladding and the big wheels, however, make it stand out.
Now one of the things that I don't like because I do think it's a very good-looking car, are the alloy wheels. They are not standard and though the 15-inch wheels fill the wheel well abundantly, I wish alloys were standard but considering that they are optional, you can get it as one of those 70 accessories.
The clamshell door handles are very 90's in terms of design and yes, it's a bit of a cost saving reason. which is why I'm guessing why they've gone with that. But yeah, it looks a little archaic, nice chunky grab handles will look better, in my opinion. But otherwise there are some nice details like the little dips and layering in the taillight. And also the little orange accents that you see everywhere that complement the two-tone effect that the car has. The C3, then will get a lot of attention because it is a good looking car and what is important to note is that it's smartly done in ways to try and conceal some of the cost saving.
I'm not talking about cost saving, like it's a bad thing because you know what, at the end of the day, it benefits us because the sticker price is attractive. Having said that, I mean, I'm happy to let go of some creature comforts, but letting go of a rear defogger or a rear wiper; to me that's a bit of a problem because that could be a safety issue, right?
There will be two trims on offer: 'Feel' (the higher spec) and 'Live'. So two variants across both engines, and you can do all of this optional stuff across both engines as well.
Citroen C3 Engines
The C3 is the first of a smart car platform cars. It's a volume strategy from Citroen. So this platform will give us different cars, more body styles going forward. But it's not just the car platform. It's also the engine, because with this car, we get two options there as well. Both are three-cylinder petrol and there's a naturally aspirated one and a turbocharged version. Both are the 1.2-litre engines, two different manual gearboxes to go with but no automatic for now. So it is going to be a volumes play. Let's find out why Citroen didn't just go with one engine.
| Citroen C3 | Puretech 110 |
| --- | --- |
| Displacement | 1199 cc |
| Max Power | 108 bhp @ 5500 rpm |
| Peak Torque | 190 Nm @ 1750 rpm |
| Transmission | 6-Speed Manual |
So, while I know I should have probably started with the less powerful variant, I jumped into the turbo one anyway. The engine puts out a sprightly 108 bhp, so it's not the most powerful hatch, but don't forget this is a three-cylinder engine. Torque is generous and the mileage is good, but far from segment best. The gearbox is a 6-speed manual only. The naturally aspirated engine is also a 1.2 litre, 3-cylinder unit. It makes 80 bhp and torque is substantially lower than the turbo model, but very much on par with rival hatches. The gearbox is a 5-Speed manual here.
| Citroen C3 | Puretech 82 |
| --- | --- |
| Displacement | 1198 cc |
| Max Power | 80 bhp @ 5750 rpm |
| Peak Torque | 115 Nm @ 3750 rpm |
| Transmission | 5-Speed Manual |
Citroen C3 Ride And Handling
Citroen says that it's really worked hard on making the air conditioning very effective cooling especially for the Indian conditions. It's a pretty muggy and hot day here in Goa and I can tell you, it is working really well. The downside to that is that the blower speeds, there are four and when on full, it is pretty loud. Overall, I think that's a bit of a bit of a weak point for the car NVH levels in general, not just this fan, but even wind noise and some of what I'm hearing from outside, it could have been better damping on that. But now let's get to the good part. And there is one. In fact, there's more than one.
Also Read: New Citroen C3 Technical Specification Revealed
I am driving the turbo right now and it is a peppy, fun, quick, fast engine. It really gives you a nice sense of performance. It is very responsive, and mated beautifully to the six-speed gearbox. The gearbox is actually one of the highlights for me. But speaking of highlights, it's time to say oui Mademoiselle! Because there was this claim of comfort from the C3 because the C5 had it in oodles and so yes, the expectation then is massive. So does this small little entry car also be able to live up to that promise? Suspension, suspension, suspension! The ride quality on this car is absolutely terrific. You will love it. It is smooth, comfortable, and the sense of refinement that it gives you - what Citroen likes to call a sense of comfort - that's going to be the USP of this car. I partially thought that you know how much can they do in this small footprint. The answer to that? A lot!
The car will surprise you with how comfy it feels and is on the road. Even on bad roads, over potholes and speed breakers too. What a revelation! The front suspension is a MacPherson Strut with a coil spring, while at the back it is a rear twist beam layout. And while it does not have the famed hydraulic cushion USP that the C5 does, it has been tuned brilliantly. The steering could have been a bit sharper but the car's brakes are good. It's disc brakes up front and drums at the rear. It is all similar on the other variant.
Now with the naturally aspirated engine everybody's going to say this car feels underpowered. Only when you also make a direct comparison to the turbo, there's no doubt about that. You are going to have that level of comparison going on your head, even if you try very hard not to. So what's the point I'm trying to make? The engine isn't underpowered, but it lacks pep and that's the difference. What I'm trying to say is that you get a sense of heft, as if something is holding it back. To me, that's a little bit of a problem. But you know what, for most average users and buyers, it's not going to be a problem because the good news is that it's very refined. And now for the great news, the gearbox, it's very good. It's been mated nicely to the engine, good quick gear changes, and again, very refined. The ride quality exactly like the one on the turbo, so no difference there. And that remains the huge trump card.
Citroen C3 Cabin
Funky young and fun, the layout and the overall colour palette and design in here is actually quite nicely done. This is going to be a budget car, but the good news is that it doesn't come across like that because the plastics, the way they've been finished, the feel, is all top notch. You get the orange inserts too, but that's only available on the two-tone option if you have the orange roof. On the grey, you don't get anything else.
The AC vents have a little bit of that Citroen air bump kind of feel, so they go with the overall quirky styling of Citroens. There's a little parcel tray that's also finished off in a metallic tone. You get basic air conditioning and there's no climate control option. There's one USB point up front and lots of storage space and different sort of shelves to place your knick-knacks.
The steering wheel is compact and intentionally done so because it's going to help with manoeuvrability. There's an under five meter turning circle. Now the instrument cluster is really tiny. It is monochrome, but it is digital. It gives you some basic information, but it's not something that's exciting in this day and age. Now you've got a lot of dead switches on the steering wheel, which means you have a future point or in a different model or a different variant in the future. You could get some more optional buttons here. There's also a dead switch down on the dash panel, which means again in the future, there maybe a start/stop button which could appear there. There is no dead pedal though which is a little disappointing for me because it makes driving a little bit uncomfortable and that should have been considered.
Citroen C3 Tech And Features
Now a quick word about the stuff that matters to most of you and that is all the infotainment and connectivity options. There's a 10-inch touchscreen which is nice and big and really stands out. And then a few little other add-ons, some nice little segment firsts as well like wireless Apple Car Play or Android Auto. I love that because it means you don't have to use a cable. But if you want to use a cable, this is a nice little thing as well. The way that the housing of the air conditioning has been designed, it has these two little clips so you can loop your cable and there's a nice attachment to add on accessory which can keep your smartphone clamped in and you don't have messy dangly cables, messing everything up or coming in the way of your gearshift. The screen itself is nice and responsive. We'll have more details on it separately of course in our tech review, but everything about it in terms of functionality and usage is nice and easy. The graphics are smartly done and like I said, the connectivity option with your smartphone is also nice.
As long as there's no huge compromise on safety or dynamics, you can't always question some of the cost saving measures in cars, right? Some of them are actually pretty intelligently done. But you know what, in day-to-day usage, there are a few things that could become minor irritant, so just annoying points. Like the central locking on this car. It has central locking, but then you know, you got to flick this little lock unlock switch when the door is shut, and there's no button which can just quickly unlock all doors.
Citroen C3 Rear Seat Space
It's at the rear, where you get that sense of space because the seat back here has been smartly designed. There's great headroom, pretty good on legroom. Now, maybe I can't stretch my legs, or you know, sit lavishly with them crossed, but it is not bad. It's actually pretty roomy and quite generous. Now, back here, you don't get an AC vent for the rear seat, but you have two USB points. That's something that a lot of people will value. It's a little cumbersome to reach out for the power window switches that are here in the middle, but maybe you will get used to it.
The seat itself is quite comfortable and the angle for the back is very good. I love the fact that they really thought about the H-point, you know, the hip to the leg ratio, and I could sit very comfortably. There's good under thigh support as well, and there is theatre style seating according to Citroen, which means that there's an intentional uplifting of the seat so that even people sitting in the back get a nice panoramic view of the exterior environment. That's smartly done. The only little catch there, I feel, is that it's not really that wide. So it's great for two people because there's a nice little angle and contouring of this bolster. But if you have a third person and adult in the middle, then you want to kind of squish over to the side and this little bolstering is going to eat into your back. Just a tiny bit. There's no drop-down armrest option either and the rear seats cannot be split to a 60:40 ratio, which I think is a miss.
One little grouse I have and that's not just with Citroen because you know what the market regulation doesn't require it lap belt for the middle passenger. I don't know when we're going to get three-point seatbelts at the back. It's something that we keep petitioning the policymakers so Mr. Gadkari that's something that has to happen before six airbags can happen.
Citroen C3 Fuel Efficiency
The mileage numbers provided by Citroen for the C3 are pretty good. While the naturally aspirated unit puts out 19.8 kmpl, the turbocharged unit returns a good 19.4 kmpl. Given the segment which it will attack, that's a healthy number and the fact remains that there's just a .4 decimal unit difference between the two engines, which again is very creditable.
Citroen C3: When's The Automatic Coming?
The big problem for me is that no automatic transmission. And it needed one right from the word go because it competes in a very competitive segment. In that segment, the off take for automatics has gone from 15 to almost 20 per cent depending on the model, a car like the Grand i10, for example. Cars like the Punch, Ignis and even the Baleno have an AMT and it could really shine. And now comes the second part, Citroen is aiming at the mass market with a product like the C3 but it doesn't have the network of Hyundai, Tata or Maruti. And so the cities that it is present in are all big cities, where demand for automatics is growing. So not having it at the start. Big Miss! Bringing an auto next year will be late in my opinion.
Citroen C3 Verdict
So time for a bottom line. I think it's all about the positioning. I said that in my first impression I'm going to say it again. There's lots of things to like about this car. There's lots of things that you might find fault with. It will come down to pricing so where should Citroen really put this car in terms of price? It's a million-dollar question or maybe a Rs. 4.5 lakh question? Because if you look at the market today, this will have to take on everything from a Kwid at one end to a Kiger at the other, in many ways because the buyer, they overlap on all of these different segments, maybe even the Baleno and the i20 buyer might be interested.
Also Read: 2022 Citroen C3 vs Rivals: Specifications Comparison
Does that mean that it should be premium in its pricing? No. I think the whole idea should be to say hey, you get all of this - this big, modern, nice little gadgets, good amount of connectivity and tech and some great looks and design, but for prices that you can't believe. So I feel it should be priced from Rs. 4.5 lakh. If it can go lower than that some people are saying Rs. 3.99 but that may be a little bit tough to do though. But for Rs. 4.5 lakh the Citroen C3 would be an absolute cat amongst the pigeons and topping off under Rs. 6 lakh for everything, the alloy wheels, and the works.
So, the turbo could start around Rs. 5.75 lakh, but with the lower powered version, the play needs to be aggressive. Given the cost savings, clever innovations like the two engines, and even some glaring omissions, that price should be gettable for Citroen.
Last Updated on June 17, 2022
---
Stay updated with automotive news and reviews right at your fingertips through carandbike.com's
WhatsApp Channel.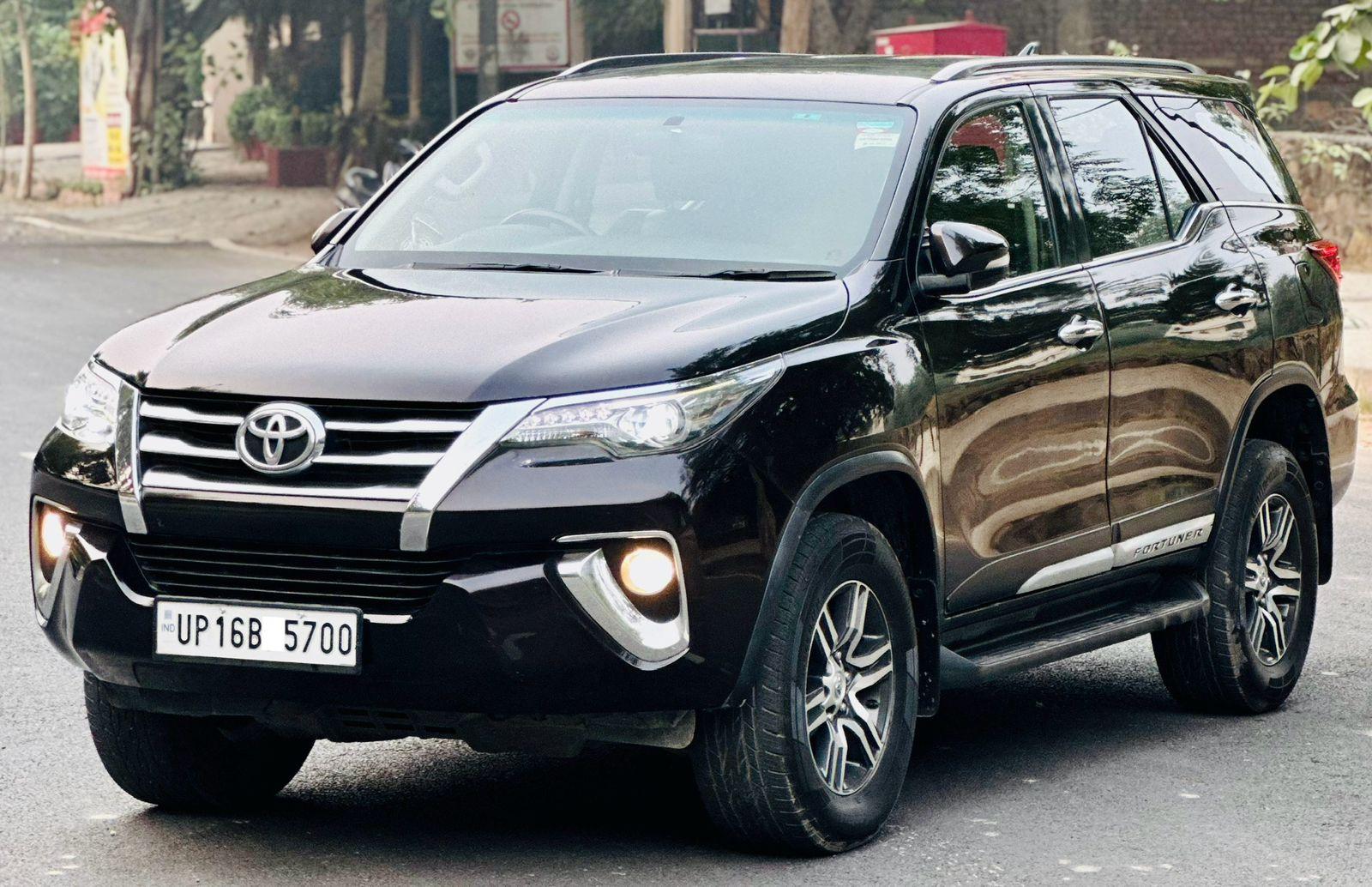 1,18,054 km
Diesel
Automatic
Max Motors Yozna Vihar, New Delhi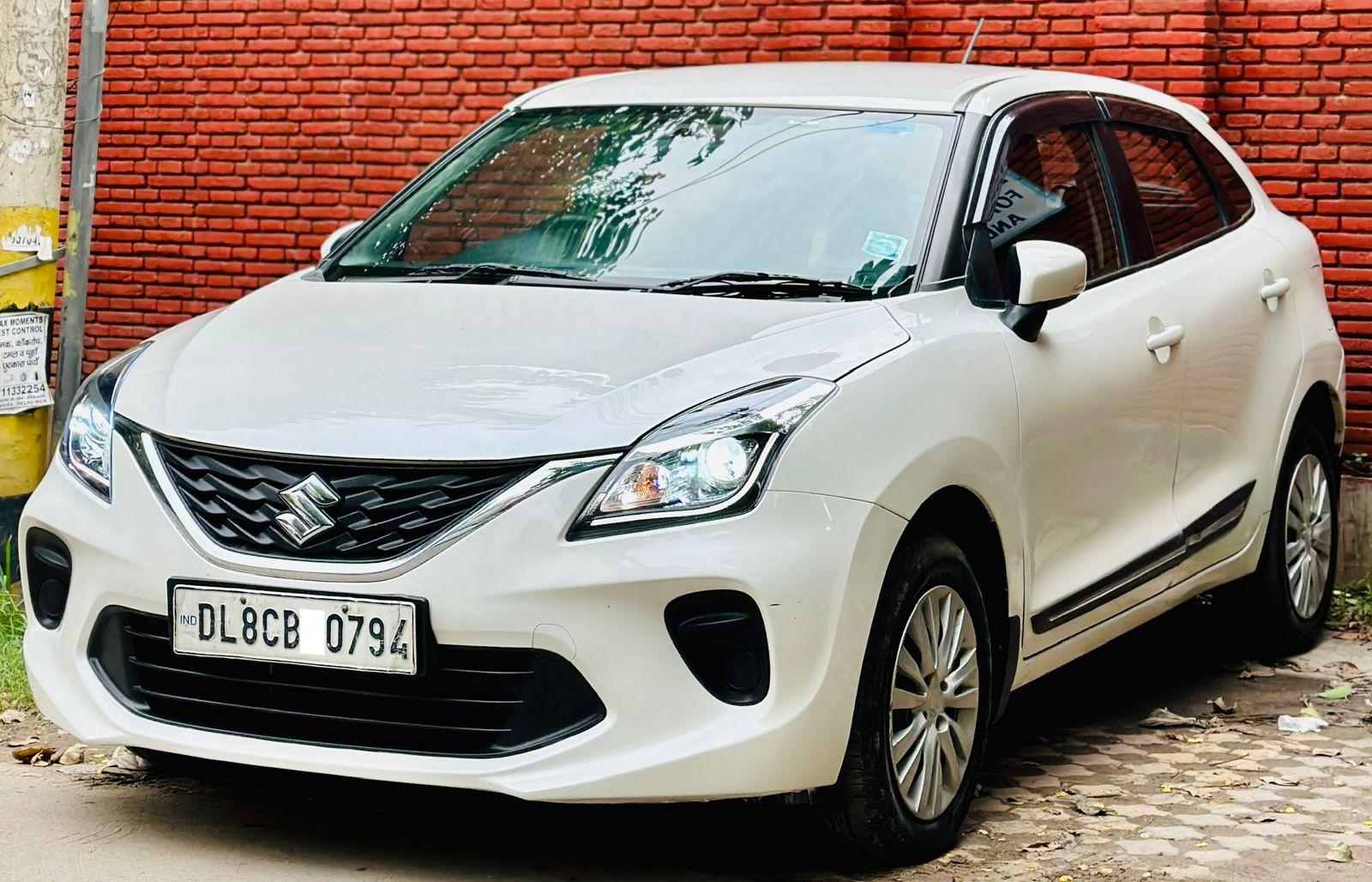 2021 Maruti Suzuki Baleno
Max Motors Yozna Vihar, New Delhi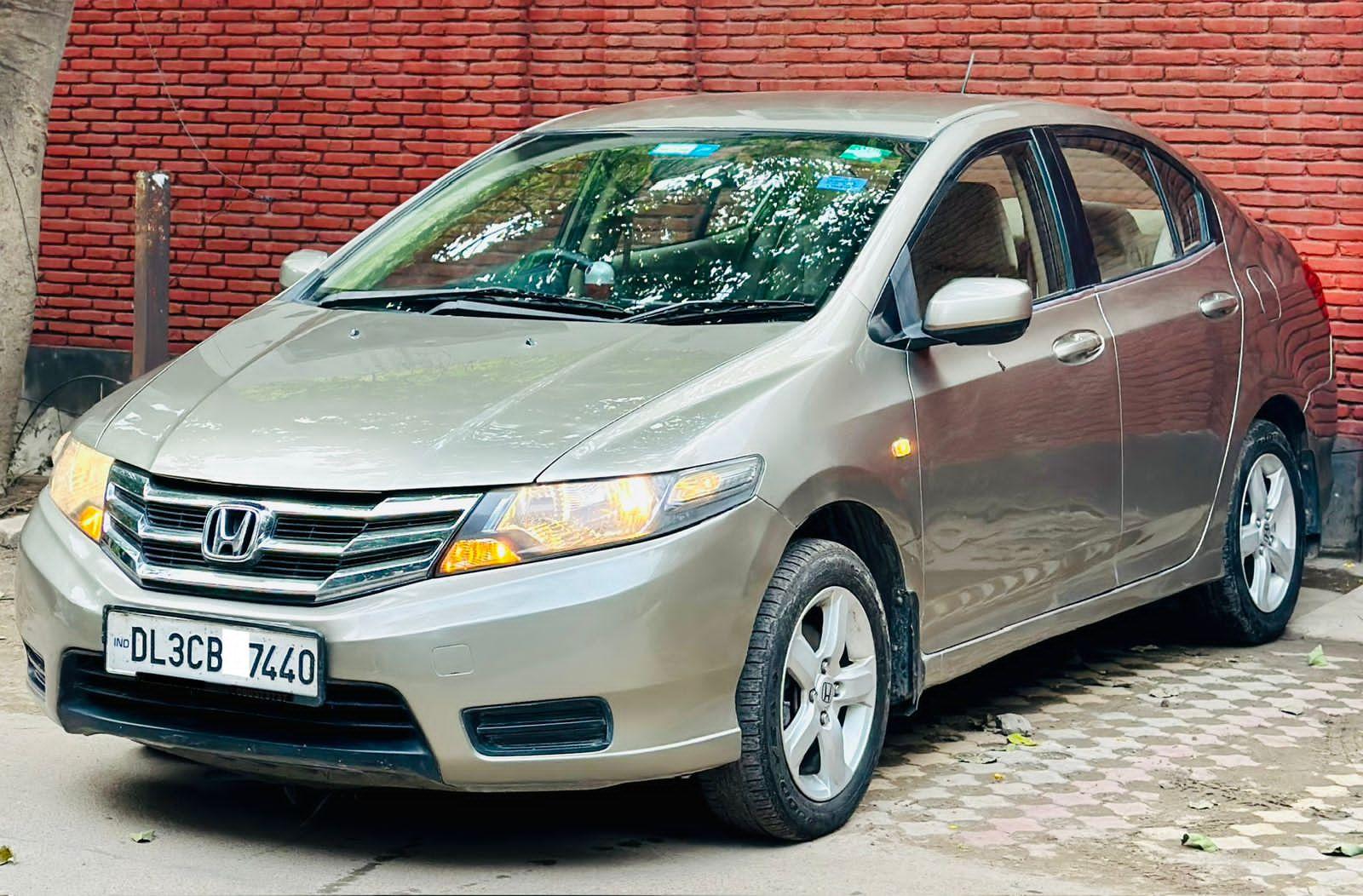 Max Motors Yozna Vihar, New Delhi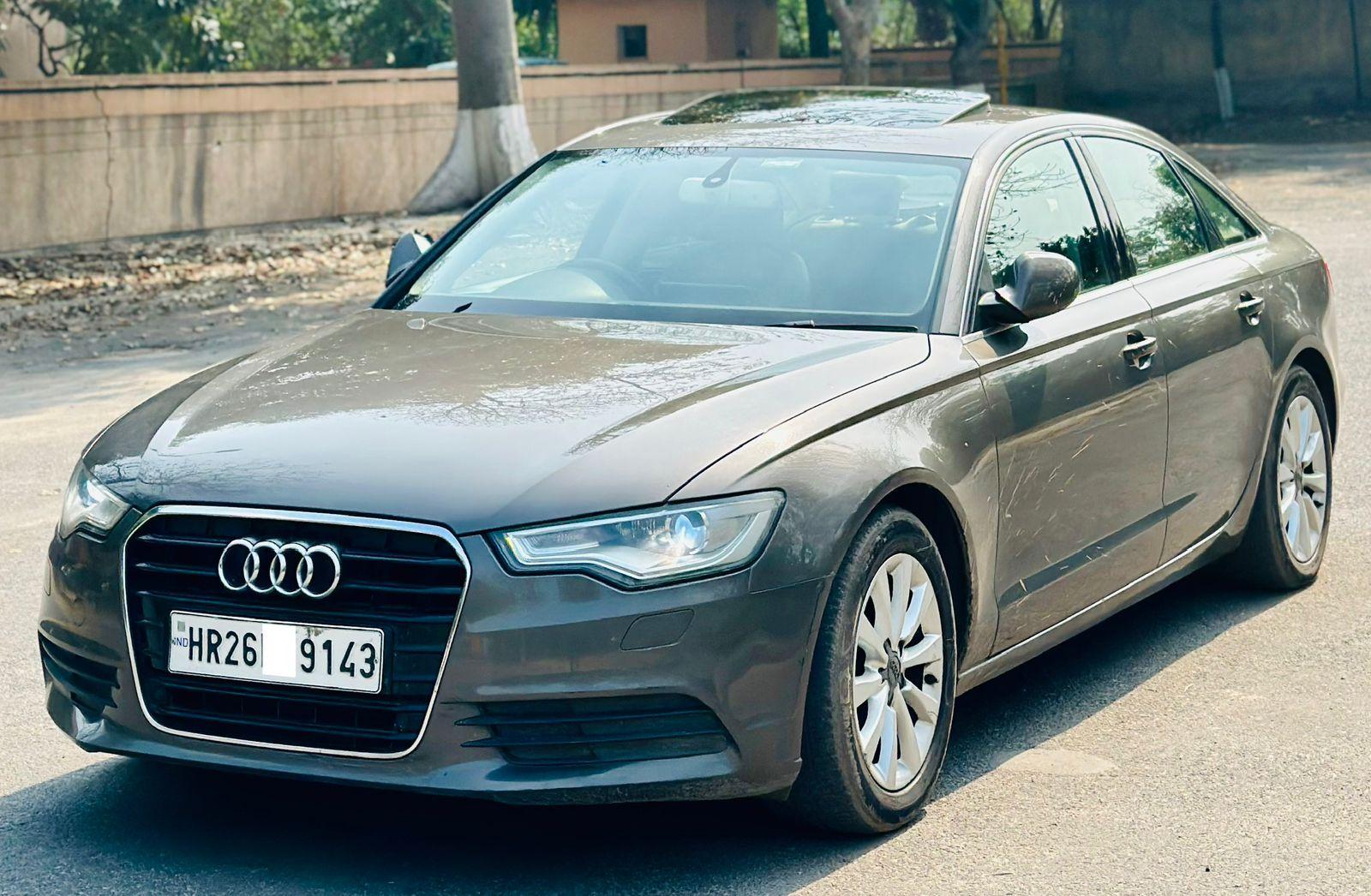 Max Motors Yozna Vihar, New Delhi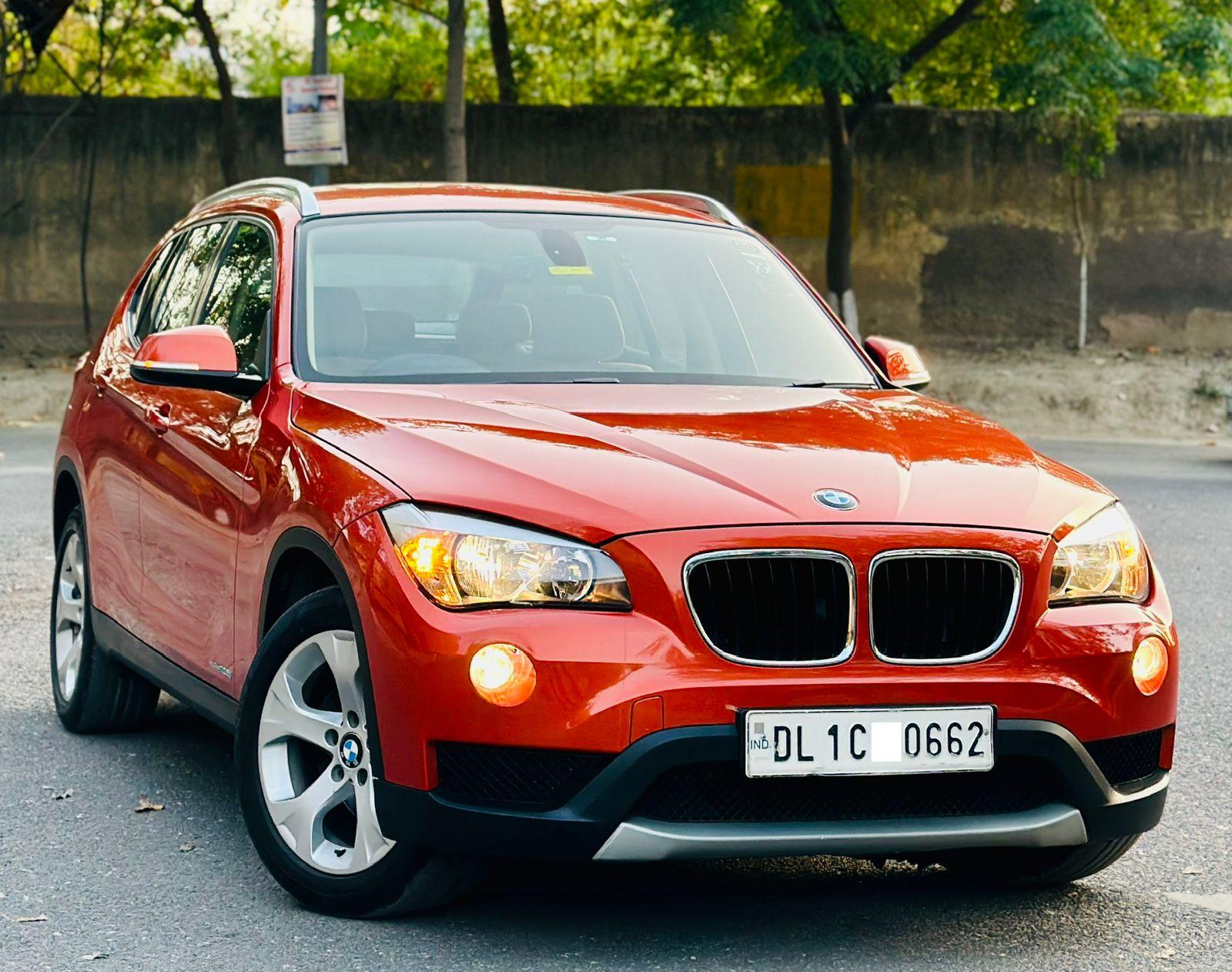 Max Motors Yozna Vihar, New Delhi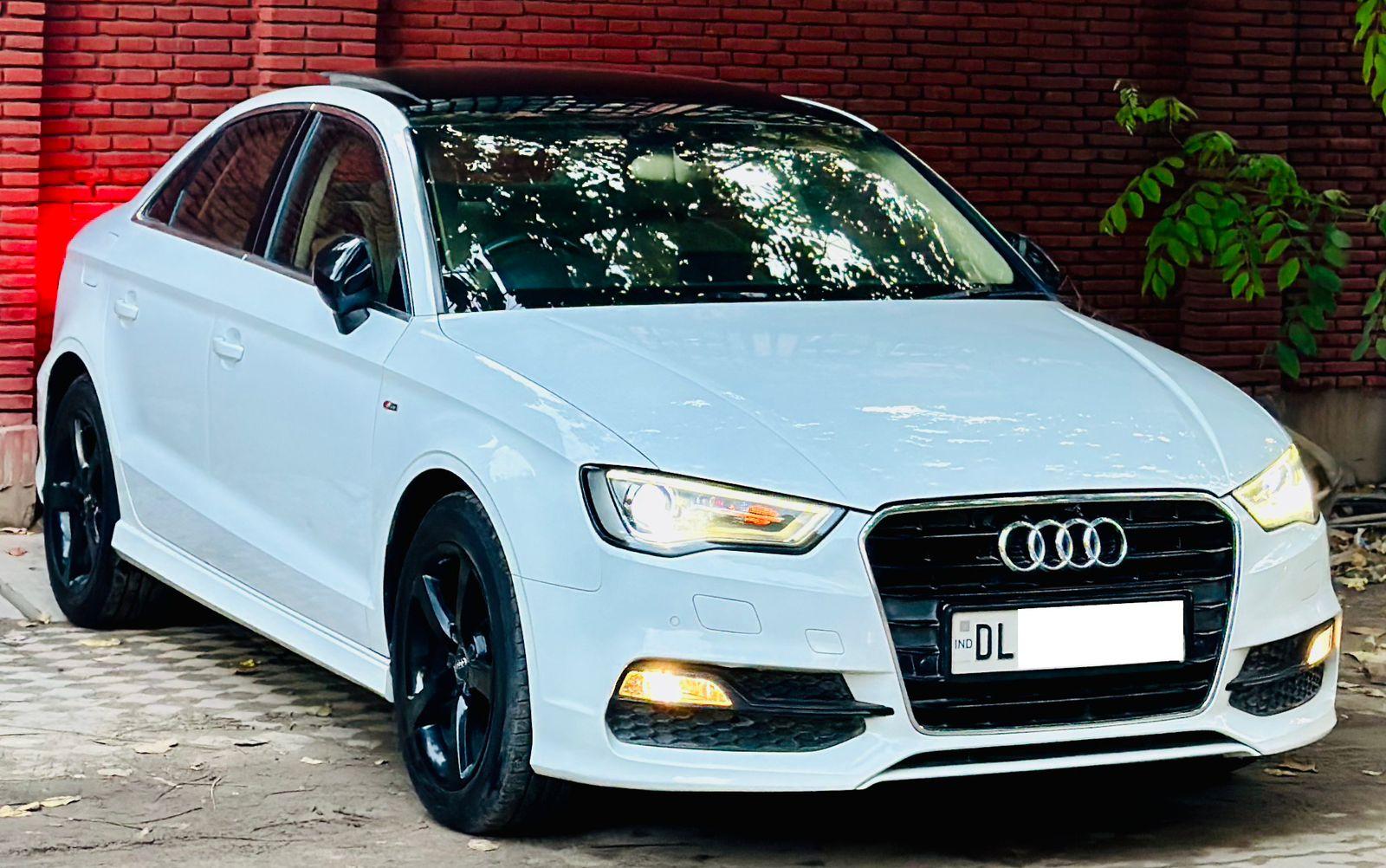 Max Motors Yozna Vihar, New Delhi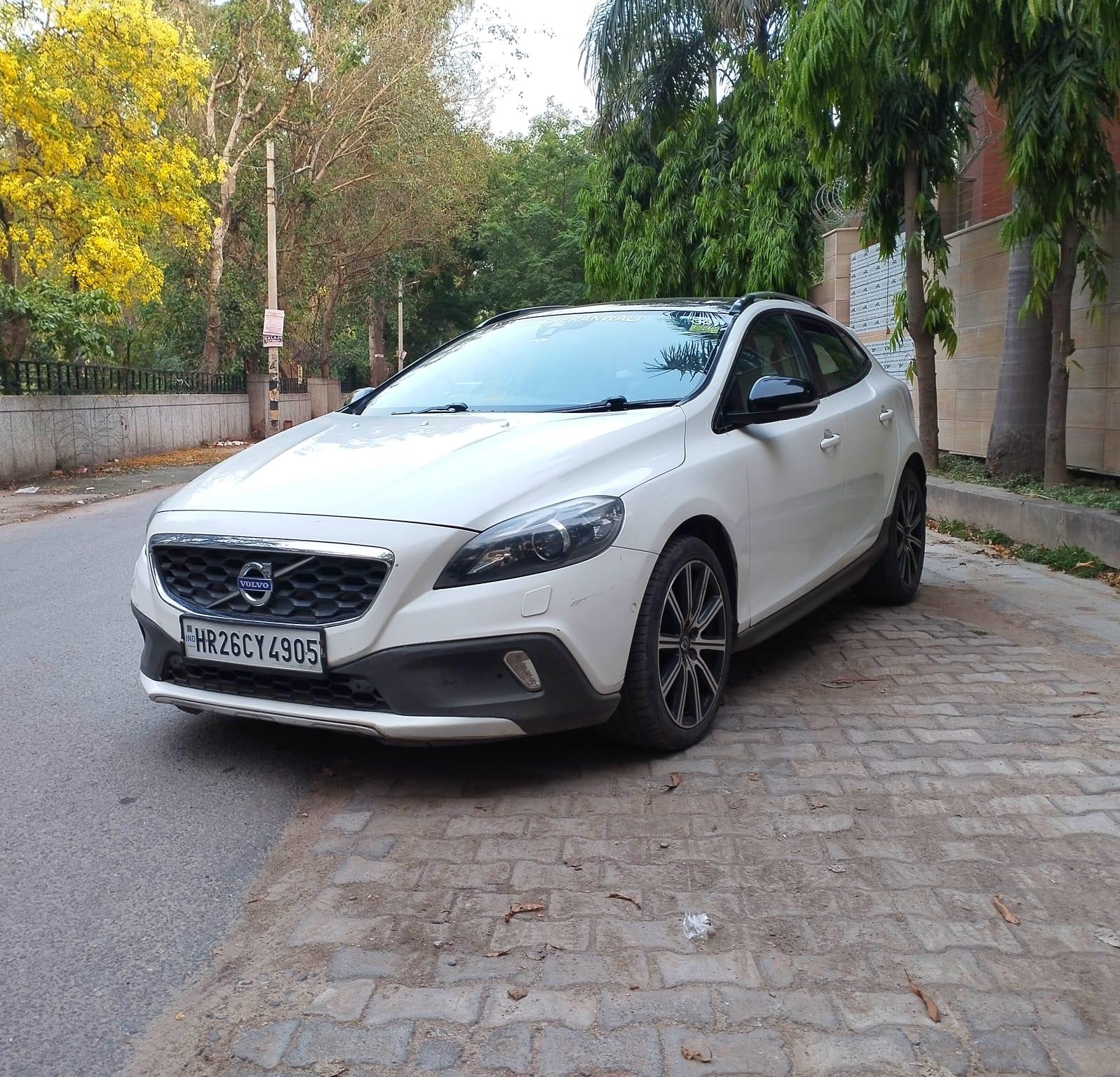 Guru Kripa Motors Prashant Vihar, New Delhi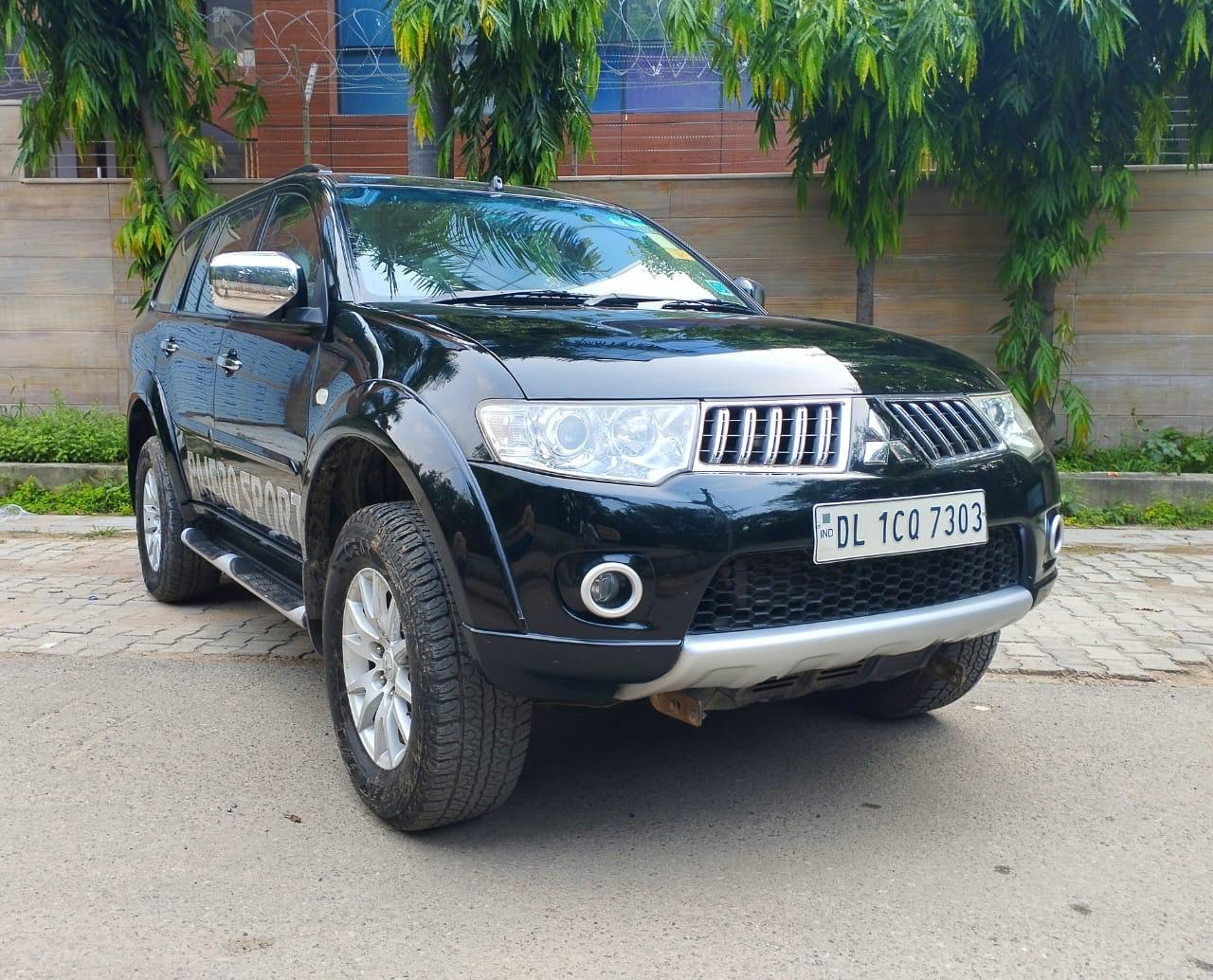 2013 Mitsubishi Pajero Sport
Guru Kripa Motors Prashant Vihar, New Delhi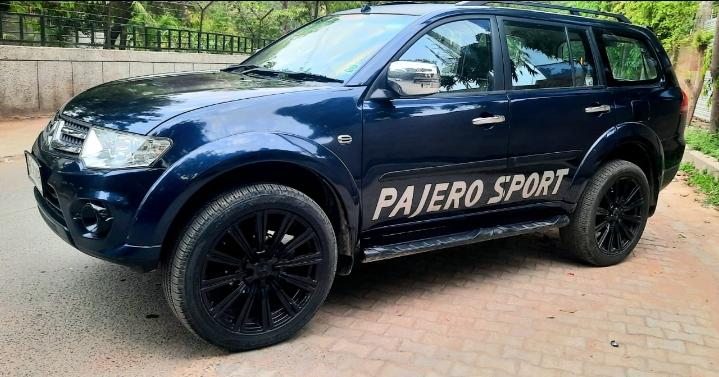 2015 Mitsubishi Pajero Sport
Guru Kripa Motors Prashant Vihar, New Delhi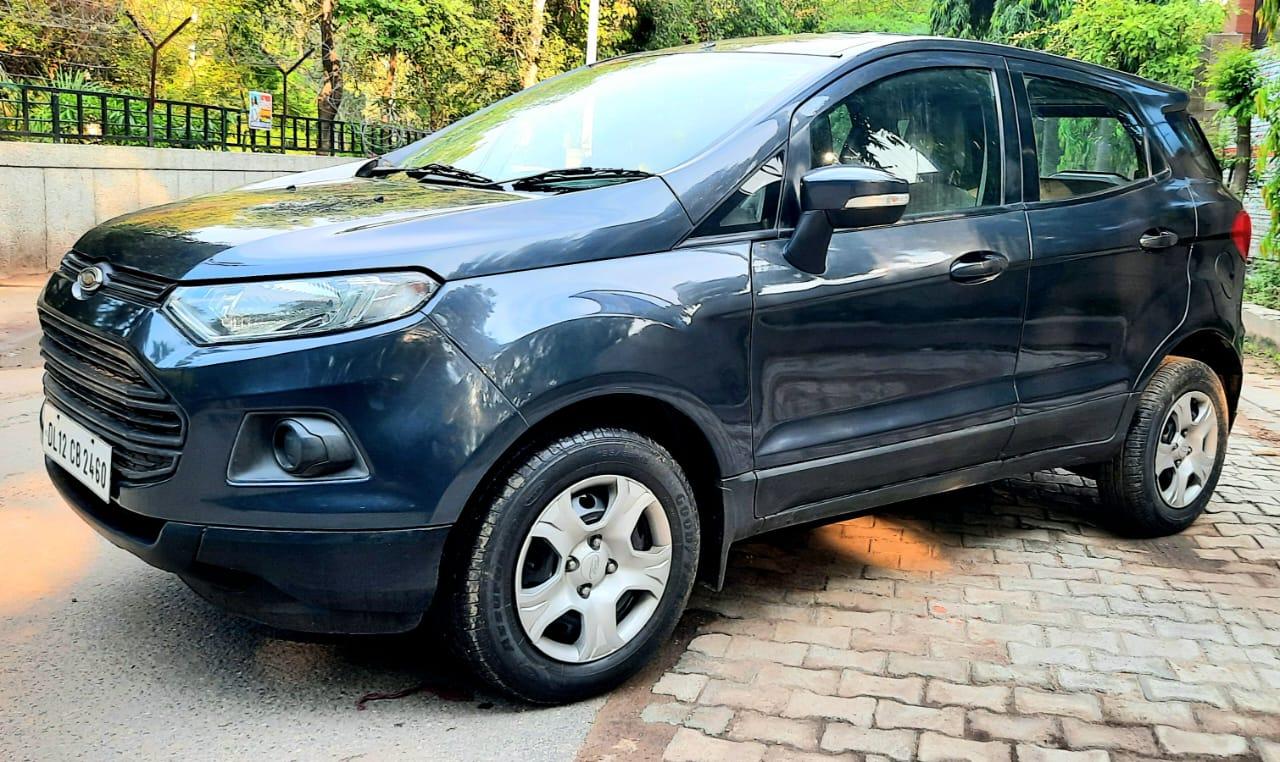 Guru Kripa Motors Prashant Vihar, New Delhi
Explore More
Latest Reviews

Related Articles