The Tata Hexa will usher in a new era for the fairly beleaguered Tata Motors. But that is dependent on the success the vehicle manages to achieve. I say this for many reasons, but chief amongst them will be the complete re-acceptance of the Tata brand once again - especially by the more well-heeled. The Tiago's arrival last year cemented the company's comeback story. After several consecutive quarters of consistent de-growth the year 2015 saw a slight comeback when the Zest began to pull some customers back to the Tata showrooms. But 2016 has spelt month-on-month growth for Tata Motors. That growth has come primarily on the back of that small hatchback - the Tiago - which has impressed with its performance and build quality, and also bagged the entry hatch award at the NDTV Car and Bike Awards 2017. Tata Motors has launched the Hexa at a starting price of ₹ 11.99 lakh (ex-showroom, Delhi)
Watch Tata Hexa Review
The numbers have been strong. In October 2016, at the height of the festive period, Tata sold 16,311 passenger vehicles - up a strong 28 per cent over the previous year. Even in December when most of the industry has taken a hit over demonetization, Tata has managed a 35 per cent year-on-year growth. That shows that it is not just the success of the Zest or the Tiago, but overall faith on the Tata brand that has also been revived. The Hexa will need to cap that run now. The Hexa is in many ways the culmination of the turnaround Tata has so desperately needed. It was a revolution within the company begun by its former MD Karl Slym. Karl had been attempting to change the way the company approached its business - right from paper to product stage. That meant a complete overhaul also of the quality of parts procured from vendors - which in turn meant a step-up of the suppliers' quality too. Something we experienced when we drove the crossover recently.
12.99 Lakh *
On Road Price (New Delhi)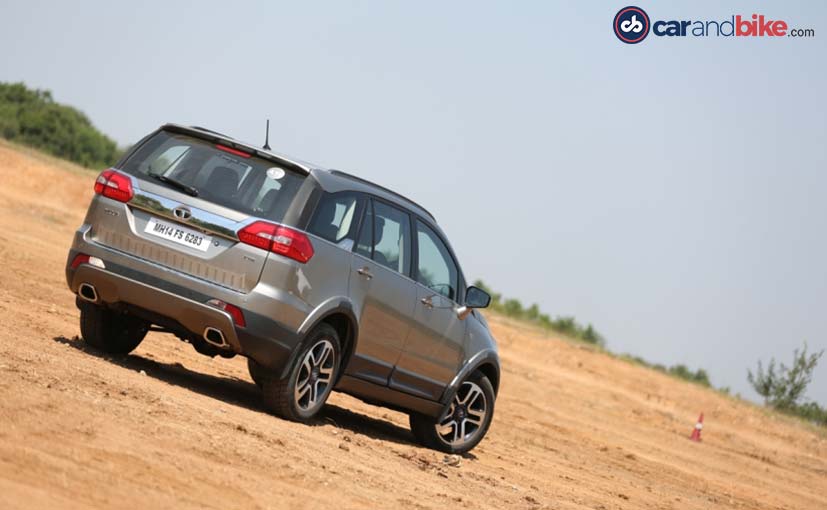 0 Comments
The process has since been carried on even after Karl's passing. And all of that has now come to a tipping point. The Hexa, in particular is a great metaphor for it all. It took the fairly strong engineering roots of a badly executed product - the Aria, and gives us a surprisingly capable and adept vehicle. A car that will not only make the SUV lovers smile over its rough-terrain credentials, but also impress the naysayers with its cabin and creature comforts. Now if Tata gets the price right, the Hexa really should very well be the next big thing that will allow Tata to take the Tiago's success to new heights. And also lay the groundwork to ensure a clear path to Tata dealerships, in time for the Kite 5 and Nexon - a rich pipeline the company has already made ready. So the Hexa simply has to play the flagship role - something the Safari used to do years ago, the Aria failed to do, and one Tata has not really, therefore had for several years now. Check the specs comparison of Tata Hexa, Toyota Innova Crysta & Mahindra XUV500
For the latest auto news and reviews, follow carandbike on Twitter, Facebook, and subscribe to our YouTube channel.