Maruti Suzuki kicked proceedings off at the 2018 Indian Auto Expo by showcasing the brand new Concept Future S. The new concept car is one of the first to be designed completely in-house by Maruti Suzuki and showcases a design language that India's largest automaker will take in the future. The Concept Future S in production form will most likely take on the likes of the Renault Kwid and will be an erstwhile replacement for the hot-selling entry-level hatchback - the Maruti Suzuki Alto. The new Concept Future S will be on display to the public through the Auto Expo at Hall 9, which is also the new home for the Maruti Suzuki pavilion.
Also Read: Auto Expo 2018 Day 2 Live Updates
Unveiling ConceptFutureS, Mr Kenichi Ayukawa, Managing Director & CEO, Maruti Suzuki, said, "Compact is the natural choice of India's car customers. Compact needs a fresh design language, one that is bold, confident and dynamic. Our designers have created this brand new design, aggressive on the outside, and bold and inviting interiors. Nothing like this has ever been attempted before on a vehicle this size. ConceptFutureS will define the next generation of design for compact vehicles in India".
Also Read: Auto Expo Day 1 Highlights
Watch the Facebook LIVE here
In terms of design, the Concept Future S showcases a very modern and current urban micro SUV like stance with its upright design elements. The headlamps and tail lamps and sleek and aggressive while the bright orange body colour and pearl white accent pieces add to the design language.
Siddharth Vinayak Patankar talks to CV Raman on Future S Concept and upcoming cars
The Concept Future S also features high ground clearance along with a flat hood that gives it very SUV like feel, albeit in a smaller package. The Concept Future S also has wide arches and haunches that again accentuate the micro-urban SUV look that Maruti has gone for.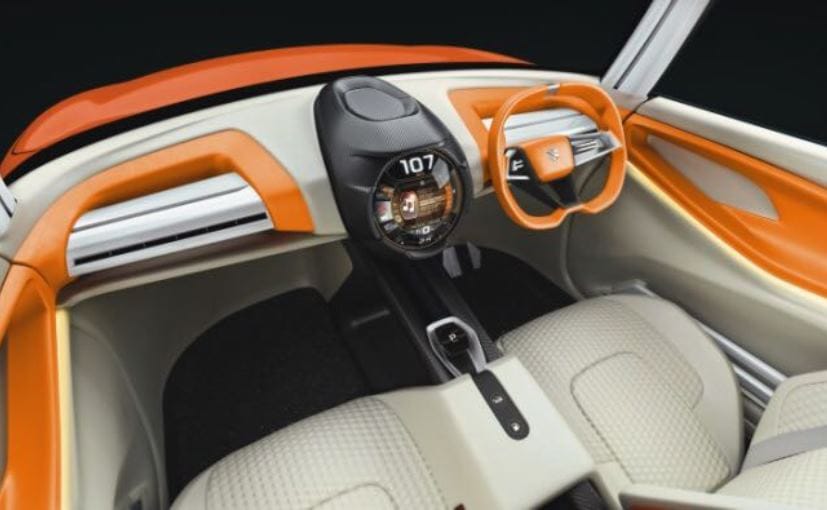 0 Comments
On the inside, a similar colour theme continues with an ivory white interior that looks bright with the main focus on the interior which is the central infotainment cluster. While the Concept Future S is still a concept on this stage, as mentioned earlier, we think that it will evolve into the next entry-level hatchback from the Indian automaker and will take on the likes of the Kwid which in terms of a design standpoint has had the market all to itself for the last few years.
For the latest auto news and reviews, follow carandbike.com on Twitter, Facebook, and subscribe to our YouTube channel.