Tata Motors today displayed a concept car called the 'C-Cube', at the Future Decoded 2017, an event organised by Microsoft India. The C-Cube was showcased as part of the 'Product Transformation' theme at the event. Through the C-Cube, Tata Motors is showcasing its advanced structural technology which will enable the Company to bring forward breakthrough products from TAMO.
Having recently announced its strategic collaboration with Microsoft to develop advanced connected features and the digital ecosystem, Tata Motors is looking forward to seeing the TAMO brand make its global debut at the 87th Geneva International Motor Show. The C-Cube, then, is just a teaser of what the company will unveil at Geneva especially when we talk about new technologies.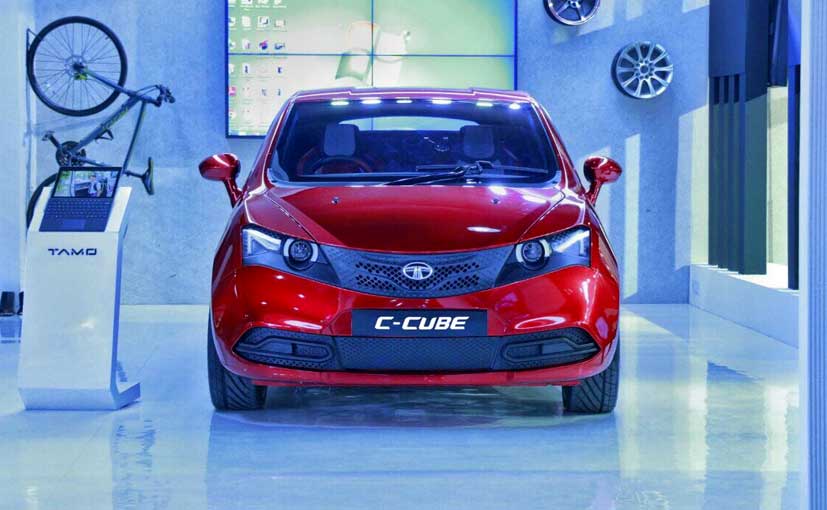 The C-Cube comes across as quite a good looking car and while it's too early to say anything, the 'transformation' that Tata Motors is talking about is right there. From what we can see, it looks like a rear-engined car and the windscreen and the wiper bear resemblance to the ones on the Nano. You now understand where we are taking you by saying that. So, are we looking at a potential candidate to replace the Nano? We sure hope so.
While there's no confirmation on that front from Tata Motors, we can't help but make this assumption, because if it were the case, this one should fit the bill. Tata Motor's IMPACT design evolution continues on this car as well, with the humanity line on the front grille. There might be those who think that there's a bit of Toyota in there and we'll give you the benefit of doubt. There's a fair bit of Citroen in the design as well, if you check out the C-Pillar.
0 Comments
The lovely OZ racing wheels which are most likely the Superturismo series, look gorgeous on the car and truly makes it quite the looker. While Tata Motors has clearly stated time and again that it is not looking at stopping production of the Nano yet, the C-Cube looks like a worthy competitor. Considering that Renault has done wonders with a SUV-inspired Kwid in the Indian market, something inspired from the C-Cube would bode well into that segment and probably even give the Kwid and the Alto a run for its money.
For the latest auto news and reviews, follow carandbike.com on Twitter, Facebook, and subscribe to our YouTube channel.