After bringing 3 all-new products to market, the next 12 months at Mahindra will be focussed on the transition to the new Bharat Stage 6 or BS6 emissions regime. The three new products were the Marazzo, Alturas G4 and XUV300. At the launch of these cars Mahindra clearly stated that it has already built in a quick changeover to BS6 for them before the April 2020 deadline. But there has been a question on the older models. The bulk of the company's sales still come from the three stalwarts - Bolero, Scorpio and XUV500. All three will need a brand new powertrain, which uses SCR (selective catalytic reduction), or a urea-based system to reduce exhaust gases, thereby achieving BS6 mandated emissions. But Mahindra has 7 additional models that currently occupy its portfolio - the Verito sedan and its Vibe hatch alter ego, the NuvoSport (which has all but stopped production already owing to poor sales), the Xylo (which in many ways has been replaced by the Marazzo as is), the TUV300 and KUV100. And there is the cult favourite - the off-roader Thar. So which of these will survive?
The new-gen Mahindra Thar has been caught testing on a couple of occassions
Dr. Pawan Goenka, President Automotive Sector, M&M told carandbike, "Nothing that is high volume will be stopped - anything that's selling more than 1000 units a month today will have to continue. We have everything in place for those to happen. There may be 2 or 3 that are small selling models, where we decided its not worth spending the money and those models may become too expensive post BS6. And therefore we will be taking those out. But these will not have any impact on our overall volumes."
So while it is easy to accept that the older Verito/Vibe, Xylo/NuvoSport are clearly done, what of the relatively recent KUV100 and TUV300? Both of them along with the new XUV300 are sub-four metre cars. The KUV100 is the smallest and occupies the 3.6 metre segment, while the other two are in the 4 metre category. So does that mean the TUV300 could be replaced by the XUV300? The answer is no. "The TUV and the XUV300 - even though they are same length, there is nothing common about them. A customer who is buying the XUV300 would never be looking at the TUV300 and vice versa. So therefore I don't think we need to do anything," says Goenka.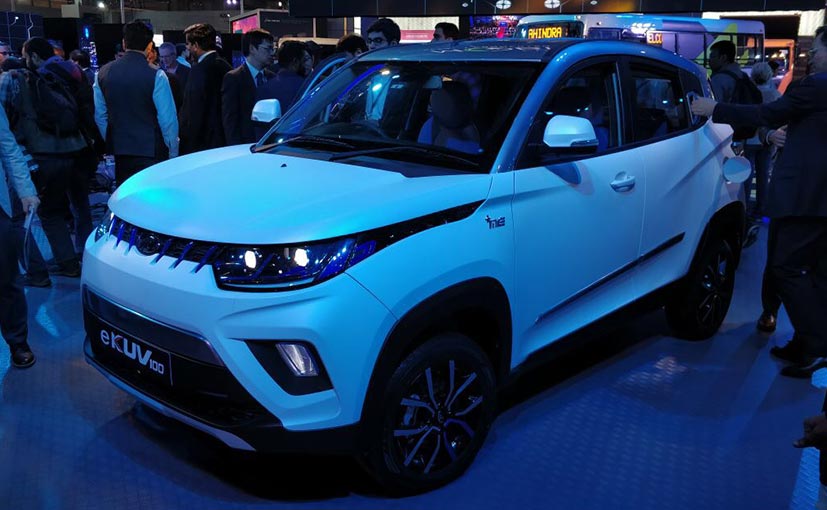 The electric variant of the KUV100 will be launched in 2019
Once the BS6 deadline approaches, both the cars will use the same powertrain though, which as it stands will need some minor modifications to the exhaust system only, and will not need an all-new engine. The other reason for the KUV100 to survive - besides offering Mahindra its lowest price-point product - is that the company is also developing an electric variant, the eKUV that goes on sale by late 2019. The eVerito electric sedan will also carry on being made in the short term to meet supply needs for government and fleet customers.
Mahindra's Model-wise Sales Over Past 6 Months
| in units | Aug 2018 | Sept 2018 | Oct 2018 | Nov 2018 | Dec 2018 | Jan 2019 |
| --- | --- | --- | --- | --- | --- | --- |
| Verito + Vibe | 145 | 57 | 284 | 106 | 158 | 136 |
| Xylo | 581 | 568 | 429 | 239 | 195 | 374 |
| KUV100 | 1173 | 1171 | 1244 | 469 | 338 | 602 |
| TUV300 | 1966 | 1786 | 2113 | 992 | 1069 | 1506 |
| Scorpio | 3606 | 3941 | 4603 | 2906 | 2690 | 4882 |
| Bolero | 6030 | 7046 | 7222 | 5582 | 4832 | 7998 |
| XUV500 | 2078 | 1902 | 2156 | 1032 | 1141 | 2659 |
| Thar | 669 | 631 | 701 | 226 | 280 | 417 |
| Alturas G4 | | | | 216 | 140 | 321 |
| Marazzo | 1762 | 2829 | 3810 | 3387 | 3206 | 3504 |
Source: Company Data from autopunditz.com
So after the BS6 transition is complete at Mahindra, the company will change its focus back to product. New generations of the three bestsellers are expected to roll out in relatively quick time. Pawan Goenka also shared, "The Bolero, the Scorpio and the XUV500 - these three products have their own life, and anything else that we do does not impact these products. There is no doubt that their platforms have been there for some time. 8 years for XUV500, 18 years for Scorpio, 20 years for Bolero. But they are still high selling models for us. That doesn't mean we can relax and say nothing is to be done. We have done many refreshes. Now the time has come for us to change the platform and bring more of current day features to those platforms. But I do not see a slowdown in demand. But we will definitely be looking at these products in our next cycle. We were busy until now the last 3-4 years to fill the gaps in the UV segment. Now we will be upgrading - the cycle of upgrading the products will start now, whether it is Thar, Bolero or XUV500."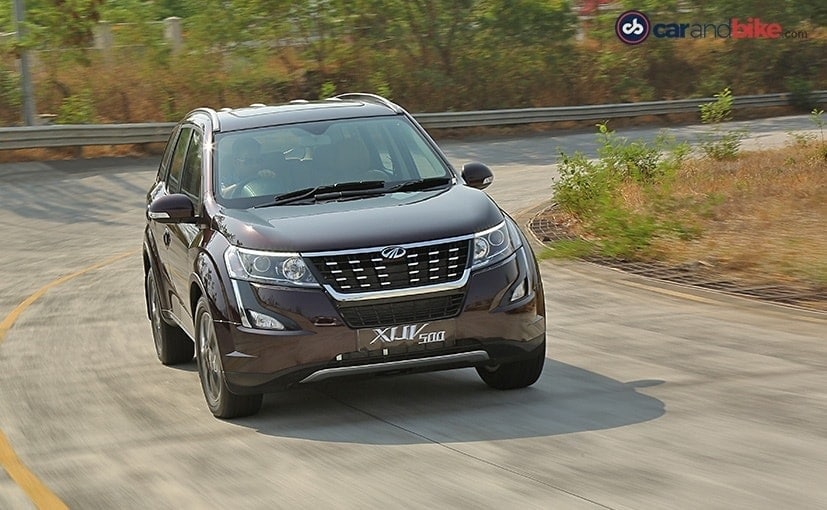 Mahindra launched the facelift of the XUV500 last year
0 Comments
A new generation of the Thar is also confirmed and will share its platform with the next gen Scorpio that is expected to be the next all-new model launch first in 2020. After the Thar comes to market in late 2020, all-new generations of the XUV500 and Bolero are expected to make a quick appearance as well. The Alturas G4 uses a SsangYong engine anyway, which although is offered in its BS4 avatar today, will simply switch over to the Euro 6 powertrain it is sold with in other markets where it is branded Rexton G4.
For the latest auto news and reviews, follow carandbike.com on Twitter, Facebook, and subscribe to our YouTube channel.